3 Things to Know About Vacuum Sealing Your Catch
Fishing can be one of the most relaxing and rewarding ways to pass your time, but if you get lucky and reel in a huge catch, you might end up with more fish than you handle. Your best bet is to store cuts in the freezer. However, to avoid freezer burn and keep your catch tasting fresh and delicious, you need to find a way to preserve your fish so it lasts as long as possible. .
Next time you break out your fishing boat, be sure to keep the following tips in mind when preserving your fish with your FoodSaver® GameSaver® Titanium System.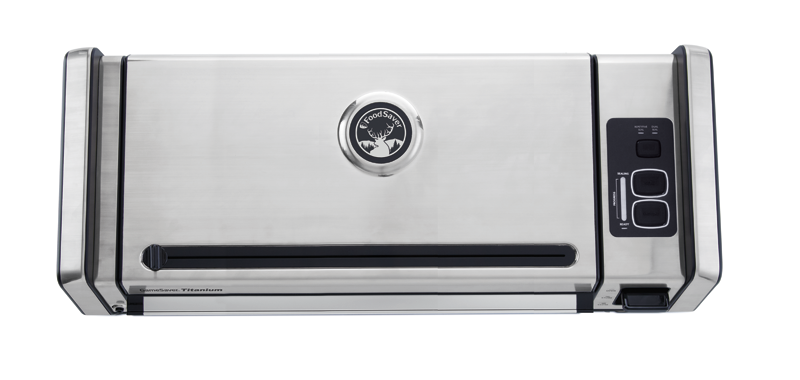 1. The Pre-Sealing Process Is Paramount
As with most foods you preserve with the FoodSaver® System, the steps you take before freezing significantly affect the freshness of your catch. It's important to pre-freeze the fish first so that it retains its moisture, juices and form. Depending on how you plan on ultimately serving the fish, you can either freeze the catch whole or slice it into portions first. Either way, pre-freezing is essential. Keep your fish in the freezer for about one to two hours before preserving it with the FoodSaver® Food Preservation System.
2. Know How Long It Will Last
When you use the FoodSaver® System, you may extend the freshness of fish by years. When preserving it with your FoodSaver® GameSaver® System, salmon, tuna, halibut and trout will last up to three years! The fish you catch in the summer can make flavorful, fresh meals in the dead of winter.
3. Defrost Delicately
The way you thaw your fish is equally as important as the way you freeze it. Move your fish to the refrigerator the day before cooking it, as this allows it to thaw slowly, thus preserving the freshness, integrity and flavor of the fish. At that point, you can marinate the fish or cook it anyway you like.