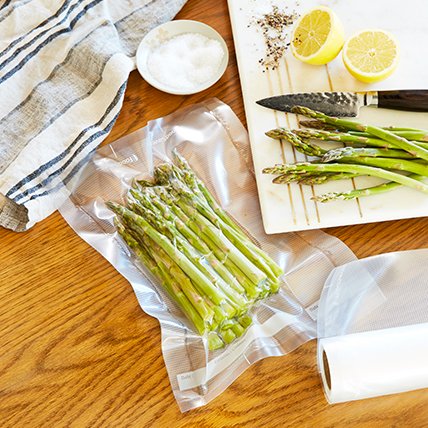 Safe for microwave, freezer and fridge, plus sous vide cooking.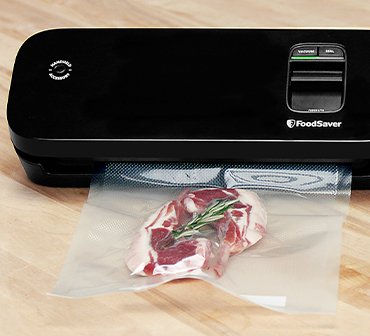 Puncture-and tear-resistant bags protect against air reaching food.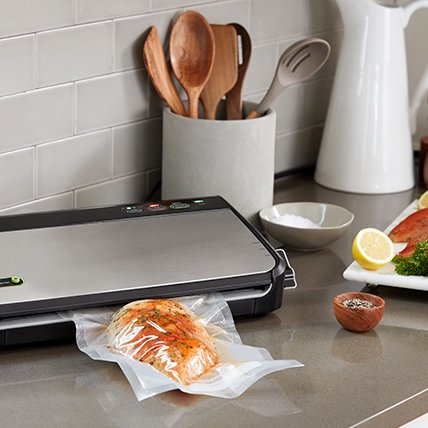 Bags work with any FoodSaver food preservation system.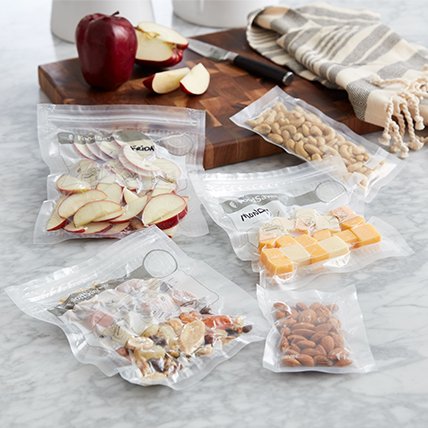 BPA-free bags are safe for storing food.
96% of Consumers Would Recommend FoodSaver Bags**
Premade Bags Are Convenient
"The premade bags make it easier and faster to get my food purchases sealed and into the freezer."
Rolls Let You Customize Bag Length
"Food really stays fresher longer, and there are no freezer burns. I like the rolls… It's easier for me to customize to the food size."
FoodSaver Bags Perform Better
"…With some other machine, it would always leave air in the bag…but not this product. It wraps the veggies up nice and tight in the bag."
---
*Among other brands tested, October 2008

✝Based on testing done June 2012

**BazaarVoice from (01/01/2015 - 03/21/2016) for bags and rolls. Out of 1988 reviews, 1916 would recommend them. Average star rating: 4.51

***Certain restrictions apply

When it comes to vacuum seal bags there's good reason why FoodSaver bags and FoodSaver rolls are the best. They offer multilayer protection to keep food fresh up to 5x longer (compared to ordinary storage methods) and prevent freezer burn, and FoodSaver vacuum sealer bags and vacuum seal rolls have channels to completely remove air before sealing. Use them for food storage, sous vide cooking, marinating, and more.