10 Things You Didn't Know You Could Vacuum Seal
While your FoodSaver® Food Preservation System has a permanent spot in your kitchen, there are many other rooms in your home that can benefit from its use. Using the FoodSaver® System keeps food fresh up to 5X longer (compared to ordinary storage methods), but it can also be used in a variety of other ways.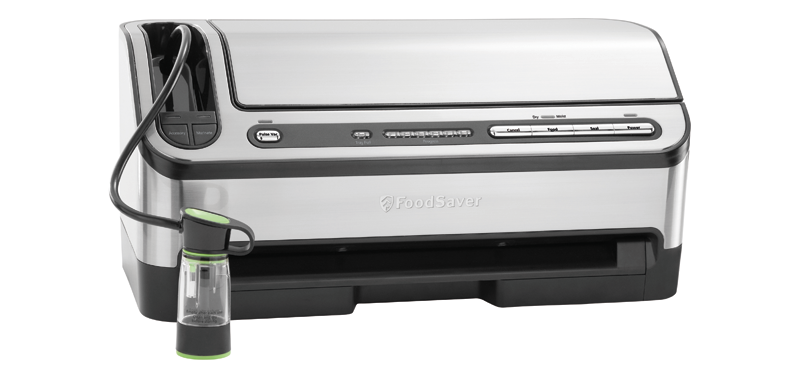 Consider these 10 things you didn't realize you could vacuum seal.
1. Coffee Beans
After you open a fresh bag of coffee beans or grounds, they are susceptible to compounds in the air. Coffee can quickly lose its flavor when exposed to moisture, so it's imperative to seal it in an airtight container or vacuum sealed bag to ensure its freshness for longer periods of time.
2. Green Army Men
Those childhood mementos you're so keen on keeping are well-suited for a vacuum sealer, as the bags not only make storage much easier, but also keep your toys and memories well-preserved for the future.
3. Scrapbook Supplies
Stickers, buttons, beads, ribbon - all can be kept organized in separate FoodSaver® Vacuum Seal Bags that can be easily stored in filing cabinets or plastic bins.
4. Wedding Cake
Looking forward to your one-year anniversary? After freezing a traditional piece of wedding cake for two hours, preserve its quality by sealing it with your FoodSaver® Food Preservation System and returning it to the freezer.
5. First-Aid Kits
Create your own tote-able pouch of first aid supplies together in one handy bag by vacuum sealing bandages, gauze and anti-bacterial ointment.
6. Pancakes
Instead of letting extra pancakes go to waste, or make an extra batch, then vacuum seal them in individual serving sizes for a convenient pre-made breakfast all week long.
7. Ice
Why spend money on ice packs when you've already have what you need in your kitchen? Simply seal small batches of ice and you've got a perfect cool pack for kids' lunches or quick pain relief.
8. Game Pieces
If you're constantly losing pieces to your favorite board games, consider sealing them in a bag to ensure that they haven't mysteriously disappeared next time you play your favorite game.
9. Nuts and Bolts
If you have leftover hardware pieces after assembling furniture and such, try vacuum sealing them together and keep them stored in a cabinet or drawer, labeled with a permanent marker so you don't forget which pieces go where.