FoodSaver® Upper Gasket Assembly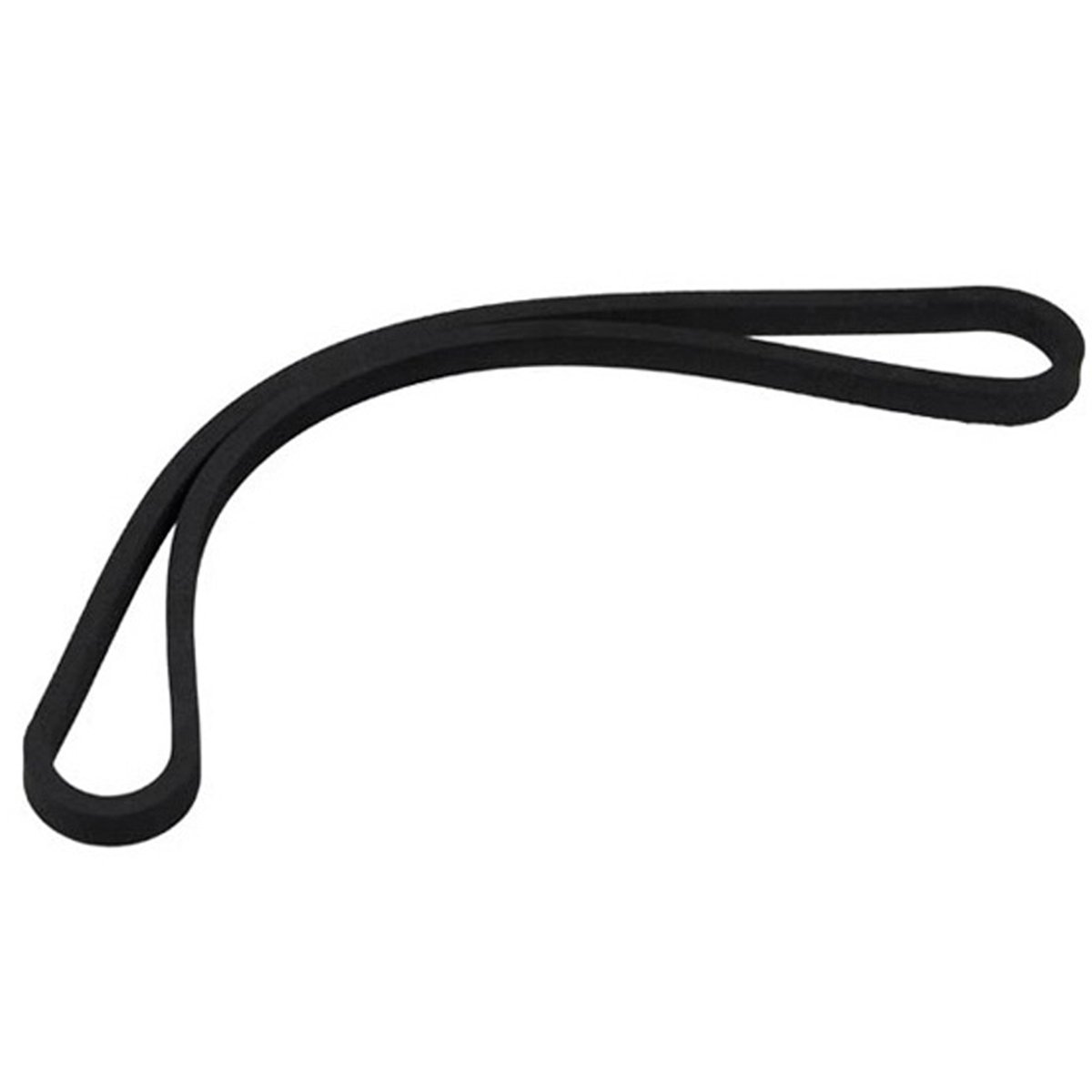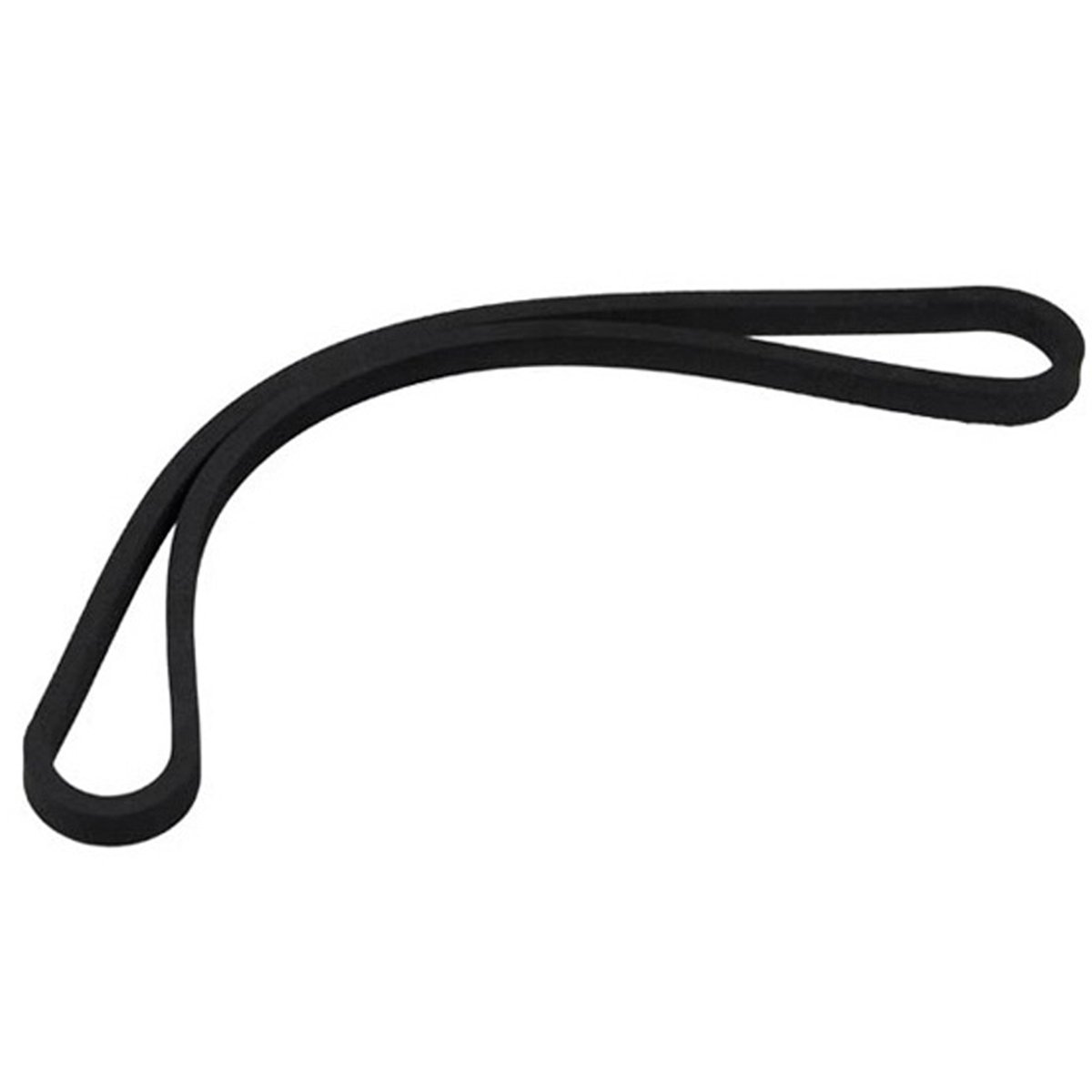 FoodSaver® Upper Gasket Assembly
Become a FreshBucks Rewards member to earn points and save on FoodSaver purchases, Join Now
Already a member? Log in now
Final Sale: may not be returned or exchanged
Become a FreshBucks Rewards member to earn points and save on FoodSaver purchases, Join Now
Already a member? Log in now
Final Sale: may not be returned or exchanged
Want us to let you know when the item you wanted is back in stock?
---

Free Standard Shipping on Orders $50+

Free Express Shipping on Orders $100+ Details
---
Product Details
Features
Supports the following FoodSaver® Appliances: All V2400, V2800, V3400, and V3800 Series Appliances
Rated

5

out of

5
by
David65
from
Fit like a glove!
Great service----------- My sealer required new gaskets so I called customer service at FoodSaver. The customer service representative was very professional and had me taken care of in seconds (even though I have an older machine not listed on the site). Big thanks to this employee who made my day a little easier. If your an outdoors man like me and hunt and fish a FoodSaver vacuum sealer is a must have item ------ wasting good food is a sin! Suggestion: Although I love my sealer - I would gladly buy another if they were made with a lifetime gasket system. Surely there is a material out there that would aid in accomplishing this need. Thanks, David Parks So. Chas., WV
Date published: 2015-10-05
Rated

5

out of

5
by
Eviltwinrick
from
Upper Gasket assembly fit perfectly
My gaskets, both upper and lower, were deformed from being stored for several years, without any usage. When I went to use the food saver, the gaskets would not permit the unit to draw a vacuum. The new gaskets fit, and worked fine. I had some difficulty determining exactly just which part to order and how many. I knew my machine had two gaskets, one in the lid and the other in the base, both damaged from storage, however in the product description write up, there is no mention of the lower gasket in the base. Comparing the two damaged gaskets, I took a chance and ordered two, upper gaskets, finding they can be used interchangeably. Installation is as simple as pulling out the old deformed gaskets and, NEATLY, reinserting the new gaskets.
Date published: 2015-10-17
Rated

5

out of

5
by
Baconator
from
This fixed my foodsaver like new
I struggled with washing and trying to make my foodsaver work with the original gaskets, but I should not have wasted time with that and should have just ordered new ones. I am not sure why it took me so long, but I am sure glad it occurred to me eventually. It made it work just like new. I think that they should include a couple spares with the original product, since they are only a couple bucks and make all the difference. At least give a better warning that eventually your foodsaver will stop working and require this..... anyway, strongest recommendation to buy this to fix your foodsaver when it fails to get that final light to come on during the vacuuming process.
Date published: 2015-08-30
Rated

5

out of

5
by
Fizban717
from
Works with the v2220 model also
I was looking for a gasket for the v2220 and couldn't find one. The owners manual also refers to the v2400 models so I decided to take a chance and try this gasket. It is an exact fit and now my foodsaver seals perfectly again.
Date published: 2013-07-24
Rated

4

out of

5
by
William8038
from
This Product will revive your tired FoodSaver
While I did think about upgrading my 2440 unit, I wasn't ready to give it up just yet. Decided to try new gaskets for the unit. Turned out to be a great way to restore the performance to almost new. IF your machine seems to take longer and longer to draw a vacuum, this is worth a try. An economical piece and quick delivery....what's not to like?
Date published: 2013-11-18
Rated

5

out of

5
by
TiffyB
from
Foodsaver Model V2420
My Foodsaver started to give me trouble, it wasn't drawing the air out. I have had it for about 8 years, so maybe it was time for a new one. I wanted to check out help and support just in case, So I went online, and came to the Foodsaver site for help. I read and found out other people were having the same problem and found a solution. I ordered the gaskets and they solved the problem for $12, instead of having to buy a brand new one.I am back to vac sealing everything . I am very thankful and will continue to support Foodsaver.!
Date published: 2014-01-28
Rated

5

out of

5
by
WSM300
from
Like New Again!!!
I have had my Food Saver Vac for many years.... it has served me Very well. Between a large garden, fishing and hunting trips, it has been worked hard. We average packing 5 to 7 deer a year, every year, vac enough vegg's to fill a 20' freezer every year, plus all the fish, shrimp and other things.... We go though a several hundred pint and quarter each year. After many years of hard use, it finally started to have difficulty vac'ing enough air and would not seal.... just kept on vacing... I ordered these new seals... It is back to 100% again!!! Hope to get a few more seasons with it!!! Great Product!!!!
Date published: 2017-08-06
Rated

5

out of

5
by
ChuckG
from
It makes the unit seal like it ws brand new
Putting new gaskets in when it starts taking a long time to seal or when it just seems to go on and on and never finishes sealing - that's when you know it's time for a couple of new gaskets. Buy 2 and try replacing one at a time and see if you can get by with just replacing one and keeping one as a back up.These gaskets fit like a glove but be careful - if you have a machine with one foam gasket and 1 hard one like my V3825 - the hard gasket can't be replaced - just the foam one. I've heard a person bought a couple of gaskets for her V38XX and tore out the hard gasket - and had to get a new machine. In my V2860 these gaskets fit both the top and bottom - even though it says here it's for 1 only - BUT it will fit top and bottom. Again that is if you have 2 FOAM gaskets that can easily pulled out.
Date published: 2014-04-18
Rated

5

out of

5
by
Lackiecasa
from
New seals for an old Food Saver
We have had our food saver for some 12 years and it was getting to the point of not working well for getting all the air out. While looking on line at the new models we noticed they sold new inner seals. I figured it was a cheap fix if it indeed would work and purchased a set for top and bottom. Seals showed up a few days later and in less than 5 minutes we had them installed and vacuumed our first bag. The old sealer worked as good as new... I am a firm believer that these will make a huge difference if you are having a vacuum issue, especially if it allows air to revearse into the bag prior to sealing.
Date published: 2016-01-03
Rated

5

out of

5
by
parsoggg
from
These Gaskets Work
I have a V2490. As the gaskets stiffened up over the years I found that I had to take them out, run them under the faucet, squeeze out the water then put them back in the FoodSaver in order for them to be pliable enough to form a tight seal so I finally decided that it was time to replace the gaskets. While the product description says "upper gasket assembly", I could see for the V2490 both the top and bottom gaskets were the same size so I ordered two. They pressed right in place and work as expected.
Date published: 2014-07-10
Rated

2

out of

5
by
Jon T
from
Gasket Kit
I ordered a replacement gasket kit for my Foodsaver which was not sealing. The replacement gasket was the same diameter but not as thick resulting in no seal. The customer service person said this was the correct gasket for my model ( she had no knowledge of the machines or gaskets). I got my old gaskets refreshed bu cleaning them and letting them decompress, and it works ok. The new ones are worthless! Hint... DO NOT close the cover on the foodsaver when storing it; that only compresses the gaskets which tells the machine not to suck the air. And make sure if you purchase new gaskets, to speak to someone that will give you the correct gasket kit for your model.
Date published: 2019-11-15
Rated

5

out of

5
by
Ms Cheryl M
from
Upper Gasket Assembly
I couldn't figure out why my machine would not seal unless I used the seal button, which would allow some air getting back in. I contacted customer service and they told me to get the Upper Gasket Assembly. I couldn't understand how a gasket could cause the problem but I ordered it. And amazingly that was the problem!! I'm so thankful I didn't have to throw my machine out bcuz I love it! I can buy meat in bulk then break it down when I get home! I'm so happy I bought it, it's save me alot of money in the long run.
Date published: 2017-10-10
Rated

5

out of

5
by
steaksaver
from
2460 would not stop vacuuming and proceed to seal
If your 2460 keeps vacuuming and wont stop and then seal like it used to, this is what you need to buy. Be sure to buy two of these gaskets, one for the top and one for the bottom. Now mine works like new!
Date published: 2013-10-19
Rated

5

out of

5
by
JCThe Flame
from
It works
I've had FoodSavers for many years, and when the previous ones eventually failed to operate properly, I would buy another one. This time I searched on line for the possibility of repairs and followed the suggestion of first trying cleaning and wetting the gaskets and then replacing them. That worked. My only complaint would be that the shipping cost for the two gaskets was more than what they cost.
Date published: 2017-09-25
Rated

4

out of

5
by
Nancy53
from
Gasket replacement
I am on my third food saver and this one - the gasket went bad. My husband ordered and replaced the gasket and I am once again able to seal my food saver bags. I have a young single daughter in Chicago and I make alot of her favorite foods (taco meat, sloppy joes, tomatoes, squash, chili, lasagna, brocolli cheese soup, ham and bean soup,and others stuff. I bag and seal it - label it - freeze it flat. When she visits. Her rolling luggage is just right for many packages and they arrive with her via train. She has the fixings for home made meals for one or two. I also package for singles, therefore, she can use only what she needs. I also do hamburg, ham, chicken, etc - all my kids love their homecook meals with no messing trips. So it was very important for the gasket to function to my needs.
Date published: 2013-10-18
Rated

1

out of

5
by
Lilliana
from
gaskets
You should offer BOTH upper and lower on your site. Your info on the product is lacking.
Date published: 2019-05-28
Rated

1

out of

5
by
wa0msj
from
not happy
I have used our foodsaver fpr years. The gasket has some problems so I took a chance on ordering one from another model. It did not work. sorry you do not support your older models...
Date published: 2014-01-16
Rated

5

out of

5
by
Frugal
from
Frugal Grandmother :)
I have had my FoodSaver for quite a few years & use it several times a week, saving myself tons of money sealing the food & keeping it fresh. The vacuum was slowly loosing it's ability to get all the air out of the bags & I thought that I would have to purchase a new unit BUT I fount these replacement gasgets....ordered two (one for a spare) popped out the bad one, popped in the replacement & wallah it is now in perfect working order. Much less expensive than purchasing a new unit.
Date published: 2013-11-30
Rated

5

out of

5
by
DSimm2270
from
Replacement seal
The replacement seal installed with out any problems. The only issue I had was the bottom seal also needed replaced and there was no part identified on the website. As both seals looked identical, I assumed that both were the same part. I ordered 2 of the upper seals and installed the second one in the bottom of the unit without any problem.
Date published: 2017-02-08
Rated

5

out of

5
by
SharonJR
from
Replacing Foodsaver gaskets
My old Foodsaver got to the point that it would suck out the air, but wouldn't automatically seal. When I would try to manually seal the bag, air would get back into the bag before it sealed. After researching possible solutions to my problem, I ordered upper and lower gasket replacements. After replacing both gaskets, my Foodsaver began sealing just like it did when it was new. I was happy with the results.
Date published: 2019-03-22
Rated

5

out of

5
by
OregonDad
from
Great Product
This was our first vacuum sealer and it got a workout in the first year. It still works great. Within a year our sealer stopped suctioning air. I discovered that storing it in the locked position compressed the seals and was the source of the problem. My fault.... I checked a large online retailer and discovered in the reviews the value of buying from FoodSaver.com. I only had to spend a little money on seals and it was functioning again as new. I was happy to find the replacement seals here at a decent price.
Date published: 2015-01-20
Rated

4

out of

5
by
AntMan
from
Awesome product
My wife and I have had our food saver for about 10 years now and absolutely love it. It has paid for itself countless times over already. But we noticed that the suction was getting poor and the bags wouldn't seal without air leaking back into the bag, so I went on-line and for a mere $6.00, ($3.00 x2 because I needed to buy 2 upper gaskets for my older model, it uses them for the upper and lower seals), and free shipping to my home the gaskets arrived and now my food saver works like new! We are very happy with food saver and it products and customer service. We always recommend them to our friends and family.
Date published: 2017-02-13
Rated

5

out of

5
by
LPVT
from
Restored full operation
My 10 year old machine was vacuuming but not fully and needed to be manually forced into sealing mode. The bag would then begin to back fill with air until the seal took. Removing both gaskets and wetting them under the faucet would restore function for a cycle or two but that was becoming tedious so I ordered two new gaskets for top and bottom, installed them and was rewarded with as new performance. My only complaint is that the gaskets that fit my machine were out of stock for months on line. There appear to be two different stock numbers for these gaskets and the catalogue description does not specify which fits what machine. Call customer service to verify which one fits your machine. Another confusing thing, they are called Upper Gasket Assembly but fit both top and bottom. Order two.
Date published: 2014-05-10
Rated

5

out of

5
by
TheBaron
from
Fixes vacuum issue
If your food saver runs in vacuum mode indefinitely, without automatically stopping to seal, this part will likely fix the problem. It's a cheap fix, though FoodSaver really should provide extra gaskets and clarify this issue in the documentation. If it hadn't been for others writing about similar experience, my FoodSaver would have been in the trash and I'd never recommend the product to anyone else. Patrick
Date published: 2014-09-10
Rated

5

out of

5
by
BG3230
from
Lower gasket fixed the problem!
In correspondence with customer service about the problem I was having with my 3 yr old food saver, they correctly diagnosed the problem suggesting I order a new gasket. I purchased the very inexpensive part and it worked perfectly after the install. Thanks you so much, this is my 3rd food saver and wish I would have thought just to replace needed parts on the other 2. Love this product as we live in a rural area and freeze many meats, fruits and vegetables for use all year long.
Date published: 2014-01-13
Rated

5

out of

5
by
George7
from
Cann't get by with out one
We have had this sealer for many years and it has saved us hundreds of dollar in food that other wise would have been thrown out because of freezer burn. Our sealer had not been working properly and we had thought of purchasing a new one. When I went on line to the web site, I seen that other people had the same problem. It was a gasket that wears out. That had made sense because we use the heck out of it. The model we had was an older one and couldn't find it on the site, but with help of the reviews I found out the gaskets fit just about all the models, so i took a chance. For a couple of dollars each, I ordered two gasket. They came in a few days, replace the top and the bottom. When my wife tried it, we couldn't believe it. Our sealer works like it's brand new. That was a tremendous saving. Thanks Food Saver for keeping your produces easy to repair and saving us time and money. George & Fran
Date published: 2014-01-09
Rated

5

out of

5
by
Niecy57
from
Replace gasket
I have a very old Food Saver. One of the first models from the late 1990's I believe. I recently removed my food saver from a cabinet to see if I could still use. Took a chance the company could help with a gasket for my antique. Bingo. They were great ordered the suggested gasket. T910-00075 Worked like a charm.
Date published: 2019-10-28
Rated

5

out of

5
by
Drummerdio
from
Works for top and bottom
It didn't say that it was for both top and bottom but I bought 2 anyways. Works!!!!!!
Date published: 2014-01-19
Rated

5

out of

5
by
SherriNC
from
Repair made simple!
I was so disappointed when my FoodSaver stopped working correctly. I did a quick online search to determine the problem. Apparently, my machine was long overdue for a gasket replacement. I ordered 2 so that I would have one in reserve when time to replace it again. The task was easier than screwing in a lightbulb. Took mere seconds. FoodSaver back to working 100%! Thank you, FoodSaver!
Date published: 2014-02-25
Rated

5

out of

5
by
geok
from
excellent product
this is an excellent product - second one that i have owned - first one probably needed the gaskets replaced and i did not know that -- replaced gaskets on my present maching and it works like new----keeps my vegetables from my garden in fresh shape into the next summer -- also keeps the meat i buy up on sale for over a year -- would not do without this - you have an excellent product
Date published: 2013-11-09
bvseo_sdk, dw_cartridge, 18.2.0, p_sdk_3.2.0
CLOUD, getReviews, 0ms
reviews, product
---
<!--begin-bvseo-questions--> <!--begin-questions--> <div id="bvseo-questionsSection"> <div class="bvseo-question-answer" data-questionid="4916555"> <h2 class="bvseo-question"> Need gasket for model V2490 uper and lower. Wehich gasket do I need to order? </h2> <div class="bvseo-question-detail"> </div> <div class="bvseo-author">Asked by: Carjim</div> <div class="bvseo-answer" data-answerid="5637105"> Thank you for bringing this up to our attention. We are sorry for the delay in response. We understand that you want to know if your FoodSaver&amp;reg; Upper Gasket Assembly part number T91000075 is compatible with your V2490 vacuum sealer. Yes, you can use this as your replacement gasket. Hope this information helps. Should you have any inquiries or further questions, please let us know by sending an email through our FoodSaver website or you may call us at our toll-free number 1-877-777-8042. For your convenience, we are available from 8:00 am to 5:00 pm Monday - Friday, EST. <div class="bvseo-author">Answered by: FoodSaver Brand</div> <div class="bvseo-pubdate">Date published: 2021-10-31</div> </div> </div> <div class="bvseo-question-answer" data-questionid="4977969"> <h2 class="bvseo-question"> I need to replace the upper and lower gaskets on my Vac 800. &amp;nbsp;I also need the tube for the jar sealer. &amp;nbsp; What should I order? </h2> <div class="bvseo-question-detail"> </div> <div class="bvseo-author">Asked by: Hopper13</div> <div class="bvseo-answer" data-answerid="5636218"> Thank you for bringing this up to our attention. We are sorry for the delay in response. We understand that you want to know what is the part number of the upper and lower gasket with our Vac800 vacuum sealer. The upper gasket of your vacuum sealer is not replaceable, however, the lower part gasket part number is T910-00075. About the accessory hose the part number is T17-0059. This accessory hose is an obsolete item and we don&#39;t manufacture that anymore. You may try to check our retail partners like Amazon, eBay if they still have available stock of this accessory hose. We do apologize for the inconvenience. Hope this information helps. Should you have any inquiries or further questions, please let us know by sending an email through our FoodSaver website or you may call us at our toll-free number 1-877-777-8042. For your convenience, we are available from 8:00 am to 5:00 pm Monday - Friday, EST. <div class="bvseo-author">Answered by: FoodSaver Brand</div> <div class="bvseo-pubdate">Date published: 2021-04-02</div> </div> </div> <div class="bvseo-question-answer" data-questionid="4979571"> <h2 class="bvseo-question"> I have a V3840 model. &amp;nbsp;I want to know if the upper gasket is replaceable so I don&#39;t damage it during removal. &amp;nbsp;It seems permanently attached. &amp;nbsp;Please advise. </h2> <div class="bvseo-question-detail"> </div> <div class="bvseo-author">Asked by: JSF000</div> <div class="bvseo-answer" data-answerid="5636193"> Thank you for your interest in our FoodSaver&amp;reg; V3840 vacuums sealer. We are sorry for the delay in response. We understand that you want to know if the upper gasket for your vacuum sealer is replaceable. Yes, the upper gasket of your vacuum sealer is not replaceable and the part number of the upper and lower gasket is T910-00075. However, the gasket is not available as of the moment. You may try to check our retail partners like Amazon and eBay. We understand your disappointment and we apologize for any inconvenience that this may have caused you. If our product has failed due to poor quality, we will be happy to replace it. For us to further assists you with your concern, please let us know by sending an email through our FoodSaver website or you may call us at our toll-free number 1-877-777-8042. For your convenience, we are available from 8:00 am to 5:00 pm Monday - Friday, EST. <div class="bvseo-author">Answered by: FoodSaver Brand</div> <div class="bvseo-pubdate">Date published: 2021-04-02</div> </div> </div> <div class="bvseo-question-answer" data-questionid="5071765"> <h2 class="bvseo-question"> Is the upper seal more rubber like than foam? I want to replace it and it was very much like rubber when I finally got it removed. Also was this upper gasket glued in or have adhesive backing on it ? Was hard to remove. My machine is the v3840.&amp;nbsp; </h2> <div class="bvseo-question-detail"> </div> <div class="bvseo-author">Asked by: JH58</div> <div class="bvseo-answer" data-answerid="5636152"> Thank you for your interest in our FoodSaver&amp;reg; Upper Gasket Assembly with part number T91000075. We are sorry for the delay in response. We understand that you want to know if the gasket is rubber foam-like and if it&#39;s really hard to remove. Yes, the gasket is a rubber foam type and when you&#39;re removing on the first time, it will be hard since it&#39;s glued. If our product has failed due to poor quality, we will be happy to replace it. However, the gasket is not available at the moment. You may try to visit our retail partners like Amazon, eBay, Walmart, or Target if they still have stock of this gasket. For us to further assists you with your concern, please let us know by sending an email through our FoodSaver website or you may call us at our toll-free number 1-877-777-8042. For your convenience, we are available from 8:00 am to 5:00 pm Monday - Friday, EST. <div class="bvseo-author">Answered by: FoodSaver Brand</div> <div class="bvseo-pubdate">Date published: 2021-08-17</div> </div> </div> <div class="bvseo-question-answer" data-questionid="4994004"> <h2 class="bvseo-question"> How do you remove the top gasket? It seems to be stuck. </h2> <div class="bvseo-question-detail"> </div> <div class="bvseo-author">Asked by: Joy73</div> <div class="bvseo-answer" data-answerid="5634529"> Thank you for your interest in our FoodSaver&amp;reg; Upper Gasket Assembly. We are sorry for the delay in response. We understand that you want to know if you can remove the upper gasket of your vacuum sealer. In line with this, we want to know what is the model number of your vacuum sealer for us to check if the gasket of your vacuum sealer is removable. However, if our product has failed due to poor quality, we will be happy to replace it. For us to further assists you with your concern, please let us know by sending an email through our FoodSaver website or you may call us at our toll-free number 1-877-777-8042. For your convenience, we are available from 8:00 am to 5:00 pm Monday - Friday, EST. <div class="bvseo-author">Answered by: FoodSaver Brand</div> <div class="bvseo-pubdate">Date published: 2021-04-01</div> </div> </div> <div class="bvseo-question-answer" data-questionid="5068728"> <h2 class="bvseo-question"> I read that upper gaskets for V2840 food sealer are no longer available what can replace it or is my food sealer not good any more upper gasket is ripped </h2> <div class="bvseo-question-detail"> </div> <div class="bvseo-author">Asked by: selmainbeaver</div> <div class="bvseo-answer" data-answerid="5634496"> Thank you for bringing this up to our attention. We are sorry for the delay in response. We understand that you want to know if your FoodSaver&amp;reg; V2000/V3000 Series Replacement Gasket part number T910-00075 is compatible with your V2840 vacuum sealer. No, that part number of gasket is not the part number for your V2840 vacuum machine. Yes, you can use this as your replacement gasket. You may try to check our retail partners like Amazon, eBay, Walmart and Target. Hope this information helps. Should you have any inquiries or further questions, please let us know by sending an email through our FoodSaver website or you may call us at our toll-free number 1-877-777-8042. For your convenience, we are available from 8:00 am to 5:00 pm Monday - Friday, EST. <div class="bvseo-author">Answered by: FoodSaver Brand</div> <div class="bvseo-pubdate">Date published: 2021-04-01</div> </div> </div> <div class="bvseo-question-answer" data-questionid="4706520"> <h2 class="bvseo-question"> Will this gasket work for the game saver&amp;nbsp; </h2> <div class="bvseo-question-detail"> </div> <div class="bvseo-author">Asked by: Craign</div> <div class="bvseo-answer" data-answerid="5633211"> Thank you for bringing this up to our attention. We are sorry for the delay in response. We understand that you want to know if your FoodSaver&amp;reg; V2000/V3000 Series Replacement Gasket part number T910-00075 is compatible with your Game Saver vacuum sealer. In line with your concern, we need the GameSaver model number for us to check if this gasket will work on your vacuum sealer. Hope this information helps. Should you have any inquiries or further questions, please let us know by sending an email through our FoodSaver website or you may call us at our toll-free number 1-877-777-8042. For your convenience, we are available from 8:00 am to 5:00 pm Monday - Friday, EST. <div class="bvseo-author">Answered by: FoodSaver Brand</div> <div class="bvseo-pubdate">Date published: 2021-05-18</div> </div> </div> <div class="bvseo-question-answer" data-questionid="4692656"> <h2 class="bvseo-question"> What are the measurements of this item. How wide, how tall and how long. </h2> <div class="bvseo-question-detail"> </div> <div class="bvseo-author">Asked by: GameSaver99</div> <div class="bvseo-answer" data-answerid="5632992"> Thank you for your interest in our FoodSaver&amp;reg; Upper Gasket Assembly, We are sorry for the late response. We understand you want to know the dimension of the product is 8 x 0.5 x 3 inches. Hope this information helps. Should you have any inquiries or further questions, please let us know by sending an email through our FoodSaver website or you may call us at our toll-free number 1-877-777-8042. For your convenience, we are available from 8:00 am to 5:00 pm Monday - Friday, EST. <div class="bvseo-author">Answered by: FoodSaver Brand</div> <div class="bvseo-pubdate">Date published: 2021-04-01</div> </div> </div> <div class="bvseo-question-answer" data-questionid="5003350"> <h2 class="bvseo-question"> The upper gasket on my v4800 is damaged. Are replacement gaskets available? </h2> <div class="bvseo-question-detail"> </div> <div class="bvseo-author">Asked by: Pookiedr</div> <div class="bvseo-answer" data-answerid="5631298"> Thank you for bringing this up to our attention. We are sorry for the delay in response. We understand that you want to know if your FoodSaver&amp;reg; V2000/V3000 Series Replacement Gasket part number T910-00075 is compatible with your V1060 vacuum sealer. No, that part number of gasket is not the part number for your V4800 vacuum machine. The gasket of your vacuum sealer is not replaceable. We are sorry for that. However, If our product has failed due to poor quality, we will be happy to replace it. Allow us to rectify this matter with your, please let us know by sending an email through our FoodSaver website or you may call us at our toll-free number 1-877-777-8042. For your convenience, we are available from 8:00 am to 5:00 pm Monday - Friday, EST. <div class="bvseo-author">Answered by: FoodSaver Brand</div> <div class="bvseo-pubdate">Date published: 2021-03-30</div> </div> </div> <div class="bvseo-question-answer" data-questionid="5006943"> <h2 class="bvseo-question"> I need upper and lower gaskets for my game saver silver v1515 </h2> <div class="bvseo-question-detail"> </div> <div class="bvseo-author">Asked by: Kathy Kent</div> <div class="bvseo-answer" data-answerid="5631159"> Thank you for bringing this up to our attention. We are sorry for the delay in response. We understand that you want to know if your FoodSaver&amp;reg; Upper or Lower Gaskets part number T91000075 is compatible with your Professional II vacuum sealer. No, that part number of gasket is not the part number for your Professional II machine. The part number of your replacement gasket is for the upper part is obsolete and we don&#39;t have any part number listed on our end, however, the lower part gasket part number is 2282060000702 or 184794-000-000. You may try to check it to our retail partners like Amazon, eBay, Walmart or Target. Hope this information helps. Should you have any inquiries or further questions, please let us know by sending an email through our FoodSaver website or you may call us at our toll-free number 1-877-777-8042. For your convenience, we are available from 8:00 am to 5:00 pm Monday - Friday, EST. <div class="bvseo-author">Answered by: FoodSaver Brand</div> <div class="bvseo-pubdate">Date published: 2021-03-30</div> </div> </div> <div class="bvseo-question-answer" data-questionid="5009822"> <h2 class="bvseo-question"> I have a FoodSaver VAC 1075 and need to replace the lower gasket. Which gasket should I buy as a replacement? </h2> <div class="bvseo-question-detail"> </div> <div class="bvseo-author">Asked by: Vanndann</div> <div class="bvseo-answer" data-answerid="5631145"> Thank you for bringing this up to our attention. We are sorry for the delay in response. We understand that you want to know if your FoodSaver&amp;reg; V2000/V3000 Series Replacement Gasket part number T910-00075 is compatible with your Vac 1075 vacuum sealer. No, that part number of gasket is not the part number for your Vac 1075 machine. The part number of your replacement gasket is T910-00159-000. You may try to check it to our retail partners like Amazon, eBay, Walmart or Target. Hope this information helps. Should you have any inquiries or further questions, please let us know by sending an email through our FoodSaver website or you may call us at our toll-free number 1-877-777-8042. For your convenience, we are available from 8:00 am to 5:00 pm Monday - Friday, EST. <div class="bvseo-author">Answered by: FoodSaver Brand</div> <div class="bvseo-pubdate">Date published: 2021-03-30</div> </div> </div> <div class="bvseo-question-answer" data-questionid="5045058"> <h2 class="bvseo-question"> What part number is the replacement gasket(s) for FoodSaver VS0150? </h2> <div class="bvseo-question-detail"> </div> <div class="bvseo-author">Asked by: jf14</div> <div class="bvseo-answer" data-answerid="5614531"> Thank you for bringing this up to our attention. We are sorry for the delay in response. We understand that you want to know if your FoodSaver&amp;reg; V2000/V3000 Series Replacement Gasket part number T910-00075 is compatible with your V0150 vacuum sealer. No, as of the moment we don&#39;t have replacement gasket for your V0150 vacuum sealer. We do apologize for the inconvenience. Should you have any inquiries or further questions, please let us know by sending an email through our FoodSaver website or you may call us at our toll-free number 1-877-777-8042. For your convenience, we are available from 8:00 am to 5:00 pm Monday - Friday, EST. <div class="bvseo-author">Answered by: FoodSaver Brand</div> <div class="bvseo-pubdate">Date published: 2021-03-26</div> </div> </div> <div class="bvseo-question-answer" data-questionid="4904668"> <h2 class="bvseo-question"> Need gaskets for V3825 machine. Will you know when it will be back in stock? </h2> <div class="bvseo-question-detail"> </div> <div class="bvseo-author">Asked by: Nonny21</div> <div class="bvseo-answer" data-answerid="5495932"> We deeply apologize for the delay. We appreciate your patience as we diligently work on replenishing our stock. We do not have a firm date when this item will be available. Keep an eye on our site for availability. <div class="bvseo-author">Answered by: FoodSaver Brand</div> <div class="bvseo-pubdate">Date published: 2021-02-16</div> </div> </div> <div class="bvseo-question-answer" data-questionid="4901444"> <h2 class="bvseo-question"> Need gasket for fm5200 </h2> <div class="bvseo-question-detail"> </div> <div class="bvseo-author">Asked by: Chris64</div> <div class="bvseo-answer" data-answerid="5490451"> The upper and lower gasket for your FM5200 is non removable and cannot be replaced. <div class="bvseo-author">Answered by: FoodSaver Brand</div> <div class="bvseo-pubdate">Date published: 2020-12-31</div> </div> </div> <div class="bvseo-question-answer" data-questionid="4896891"> <h2 class="bvseo-question"> Need gaskets for V1205 </h2> <div class="bvseo-question-detail"> </div> <div class="bvseo-author">Asked by: Chalama</div> <div class="bvseo-answer" data-answerid="5487748"> The gasket for your V1205 is T910-00159-000. <div class="bvseo-author">Answered by: FoodSaver Brand</div> <div class="bvseo-pubdate">Date published: 2020-12-29</div> </div> </div> <div class="bvseo-question-answer" data-questionid="4865379"> <h2 class="bvseo-question"> Need new gasket for my v840 </h2> <div class="bvseo-question-detail"> </div> <div class="bvseo-author">Asked by: Cindy Price</div> <div class="bvseo-answer" data-answerid="5474387"> We are unable to identify the product based on the model number provided. Please give our customer care team a call at 1-877-777-8042 and we will have this addressed. For your convenience, we are available Monday-Friday, 9 am-6 pm EST. We look forward to assisting you. <div class="bvseo-author">Answered by: FoodSaver Brand</div> <div class="bvseo-pubdate">Date published: 2020-12-17</div> </div> </div> <div class="bvseo-question-answer" data-questionid="4858467"> <h2 class="bvseo-question"> Does this seal work as lower seal also in the VAC 2400? &#13;&#10;Will this work in a VAC 500? (Its really old but works) </h2> <div class="bvseo-question-detail"> </div> <div class="bvseo-author">Asked by: CZMate</div> <div class="bvseo-answer" data-answerid="5463295"> The gasket for your VAC500 is T910-00075. <div class="bvseo-author">Answered by: FoodSaver Brand</div> <div class="bvseo-pubdate">Date published: 2020-12-09</div> </div> </div> <div class="bvseo-question-answer" data-questionid="4607806"> <h2 class="bvseo-question"> Does this fit the V2865 model? </h2> <div class="bvseo-question-detail"> </div> <div class="bvseo-author">Asked by: Liz843</div> <div class="bvseo-answer" data-answerid="5457061"> The gasket for your V2865 is T910-00075. <div class="bvseo-author">Answered by: FoodSaver Brand</div> <div class="bvseo-pubdate">Date published: 2020-12-04</div> </div> </div> <div class="bvseo-question-answer" data-questionid="4843506"> <h2 class="bvseo-question"> I have a mod. 710 food saver game saver Big Game. I have to press down on the lid to get it to pullout the air and start sealing. which gaskets do I need to order? </h2> <div class="bvseo-question-detail"> </div> <div class="bvseo-author">Asked by: jan48</div> <div class="bvseo-answer" data-answerid="5456704"> The gasket for your GameSaver Big Game GM710 is 184794-000-000. <div class="bvseo-author">Answered by: FoodSaver Brand</div> <div class="bvseo-pubdate">Date published: 2020-12-04</div> </div> </div> <div class="bvseo-question-answer" data-questionid="4598664"> <h2 class="bvseo-question"> I need to replace the seal on my food saver v845 dont see a replacement part? What should I order ? dont see the model number please advise </h2> <div class="bvseo-question-detail"> </div> <div class="bvseo-author">Asked by: joan varela</div> <div class="bvseo-answer" data-answerid="5454476"> The gasket for your V845 is T910-00159-000. <div class="bvseo-author">Answered by: FoodSaver Brand</div> <div class="bvseo-pubdate">Date published: 2020-12-02</div> </div> </div> <div class="bvseo-question-answer" data-questionid="4840080"> <h2 class="bvseo-question"> Is there a seal available for the V2244S? It was a gift earlier this year, doesn&#39;t seal &amp;amp; I am wanting to try a new seal. </h2> <div class="bvseo-question-detail"> </div> <div class="bvseo-author">Asked by: 48linda</div> <div class="bvseo-answer" data-answerid="5451104"> The gasket for your V2244 is T910-00075. <div class="bvseo-author">Answered by: FoodSaver Brand</div> <div class="bvseo-pubdate">Date published: 2020-12-01</div> </div> </div> <div class="bvseo-question-answer" data-questionid="4437278"> <h2 class="bvseo-question"> I have a FoodSaver vac 300. I need upper and lower gaskets. Will T910-00075 gasket generic work with this model? Everywhere I look they said out of stock. When may I expect to get one. I got 1 new one today but still will not vacuum.&amp;nbsp; </h2> <div class="bvseo-question-detail"> </div> <div class="bvseo-author">Asked by: monkey 1963</div> <div class="bvseo-answer" data-answerid="5444585"> We deeply apologize for the delay. We appreciate your patience as we are diligently working on replenishing our stock. We do not have a firm date as to when this item will be available. Keep an eye on our site for availability. You can check our partner retailers by using the link below:&#13;&#10;&#13;&#10;https://www.foodsaver.com/service-and-support/find-a-retailer/find-a-retailer.html <div class="bvseo-author">Answered by: FoodSaver Brand</div> <div class="bvseo-pubdate">Date published: 2020-11-26</div> </div> </div> <div class="bvseo-question-answer" data-questionid="4443597"> <h2 class="bvseo-question"> Re: V3440 Is the upper gasket affixed to the unit? How can I replace it? When will replacement gasket be available? </h2> <div class="bvseo-question-detail"> </div> <div class="bvseo-author">Asked by: Jr Birdman</div> <div class="bvseo-answer" data-answerid="5443292"> The upper gasket for your V3440 is T910-00075. We do not have a firm date when this item will be available. Keep an eye on our site for availability. <div class="bvseo-author">Answered by: FoodSaver Brand</div> <div class="bvseo-pubdate">Date published: 2020-11-25</div> </div> </div> <div class="bvseo-question-answer" data-questionid="4709248"> <h2 class="bvseo-question"> does this also fit the lower part of sealer </h2> <div class="bvseo-question-detail"> </div> <div class="bvseo-author">Asked by: mower mayor</div> <div class="bvseo-answer" data-answerid="5442311"> We are unable to identify the product base on the question. Please give our customer care team a call at 1-877-777-8042 and we will have this addressed. For your convenience, we are available Monday-Friday, 9 am-6 pm EST. We look forward to assisting you. <div class="bvseo-author">Answered by: FoodSaver Brand</div> <div class="bvseo-pubdate">Date published: 2020-11-24</div> </div> </div> <div class="bvseo-question-answer" data-questionid="4693390"> <h2 class="bvseo-question"> Can this gasket be used in my V1515 Game Saver. What gasket would I use for the upper gasket replacement? </h2> <div class="bvseo-question-detail"> </div> <div class="bvseo-author">Asked by: OmarCole</div> <div class="bvseo-answer" data-answerid="5441100"> We deeply apologize for the delay. We appreciate your patience as we diligently work on replenishing our stock. We do not have a firm date when this item will be available. Keep an eye on our site for availability. <div class="bvseo-author">Answered by: FoodSaver Brand</div> <div class="bvseo-pubdate">Date published: 2020-12-20</div> </div> </div> <div class="bvseo-question-answer" data-questionid="4679205"> <h2 class="bvseo-question"> what if the lower seal on v2090 is loose? </h2> <div class="bvseo-question-detail"> </div> <div class="bvseo-author">Asked by: rob s</div> <div class="bvseo-answer" data-answerid="5436038"> Oh no! That is definitely not the kind of experience that we want you to have. We would love the opportunity to restore your faith in us. Please call our customer care team at 1-877-777-8042. For your convenience, we are available Mon-Fri 9 am-6 pm EST. We look forward to assisting you! <div class="bvseo-author">Answered by: FoodSaver Brand</div> <div class="bvseo-pubdate">Date published: 2020-11-20</div> </div> </div> <div class="bvseo-question-answer" data-questionid="4445302"> <h2 class="bvseo-question"> Do you have the upper and lower gasket replacements for Model Vac 1050? If not, do you have a compatible substitute? </h2> <div class="bvseo-question-detail"> </div> <div class="bvseo-author">Asked by: CathyH</div> <div class="bvseo-answer" data-answerid="5435655"> The gasket for your VAC1050 is T910-00159-000. <div class="bvseo-author">Answered by: FoodSaver Brand</div> <div class="bvseo-pubdate">Date published: 2020-11-20</div> </div> </div> <div class="bvseo-question-answer" data-questionid="4717502"> <h2 class="bvseo-question"> Will this product work for model VS3180? </h2> <div class="bvseo-question-detail"> </div> <div class="bvseo-author">Asked by: Longhairhippiefreak</div> <div class="bvseo-answer" data-answerid="5432067"> The gasket for your VS3180 is 176870-000-000. <div class="bvseo-author">Answered by: FoodSaver Brand</div> <div class="bvseo-pubdate">Date published: 2020-11-18</div> </div> </div> <div class="bvseo-question-answer" data-questionid="4657989"> <h2 class="bvseo-question"> will this item become available ever ? </h2> <div class="bvseo-question-detail"> </div> <div class="bvseo-author">Asked by: badboy2</div> <div class="bvseo-answer" data-answerid="5424137"> We deeply apologize for the delay. We appreciate your patience as we diligently work on replenishing our stock. We do not have a firm date when this item will be available. Keep an eye on our site for availability. <div class="bvseo-author">Answered by: FoodSaver Brand</div> <div class="bvseo-pubdate">Date published: 2021-09-02</div> </div> </div> <div class="bvseo-question-answer" data-questionid="4618527"> <h2 class="bvseo-question"> Will this gasket fit a v2480 </h2> <div class="bvseo-question-detail"> </div> <div class="bvseo-author">Asked by: Pappy 11</div> <div class="bvseo-answer" data-answerid="5419132"> The gasket for your V2480 is T910-00075. <div class="bvseo-author">Answered by: FoodSaver Brand</div> <div class="bvseo-pubdate">Date published: 2020-11-11</div> </div> </div> </div> <script type="text/javascript"> if (document.getElementById('bvseo-questionsSection')) { document.getElementById('bvseo-questionsSection').style.display = 'none'; } </script> <!--end-questions--> <!--begin-pagination--> <ul id="bvseo-paginationSection"> <li class="bvseo-paginationItem"><a class="bvseo-paginationLink" href="https://www.foodsaver.com/parts-accessories/replacement-parts/foodsaver-upper-gasket-assembly/SAP_T91000075.html?&bvrrp=Main_Site-en_US/questions/product/3/SP_446952.htm">FoodSaver&reg; Upper Gasket Assembly Questions - page 3</a></li> </ul> <!--end-pagination--> <ul id="BVSEO_meta" style="display:none!important"> <li data-bvseo="bvDateModified">y_2022, m_5, d_16, h_21CST</li> <li data-bvseo="ps">bvseo_bulk, prod_bvqa, vn_bulk_3.0.27</li> <li data-bvseo="cp">cp_2, bvpage2n</li> <li data-bvseo="co">co_hasquestionsanswers, tq_929</li> <li data-bvseo="cf">loc_en_US, sid_SP_446952, prod, sort_[SortEntry(order=LAST_APPROVED_ANSWER_SUBMISSION_TIME, direction=DESCENDING)]</li> <li data-bvseo="diagnostics">clientName_foodsaver</li> </ul> <!--end-bvseo-questions--> <ul id="BVSEOSDK_meta" style="display: none !important;"> <li data-bvseo="sdk">bvseo_sdk, dw_cartridge, 18.2.0, p_sdk_3.2.0</li> <li data-bvseo="sp_mt">CLOUD, getContent, 0ms</li> <li data-bvseo="ct_st">questions, product</li> </ul>
product-detail-view
oos-pdp