FoodSaver® GameSaver® Lower Gasket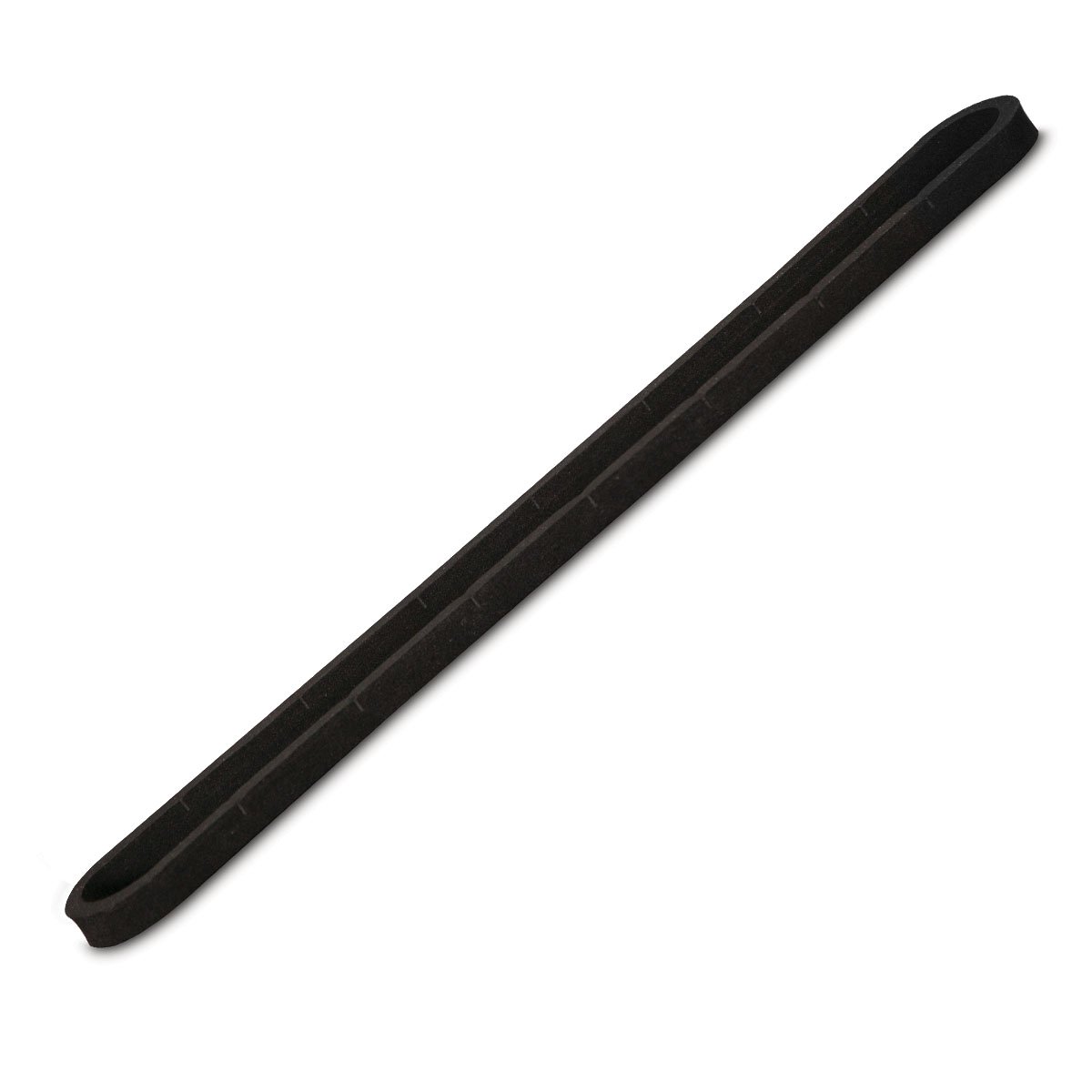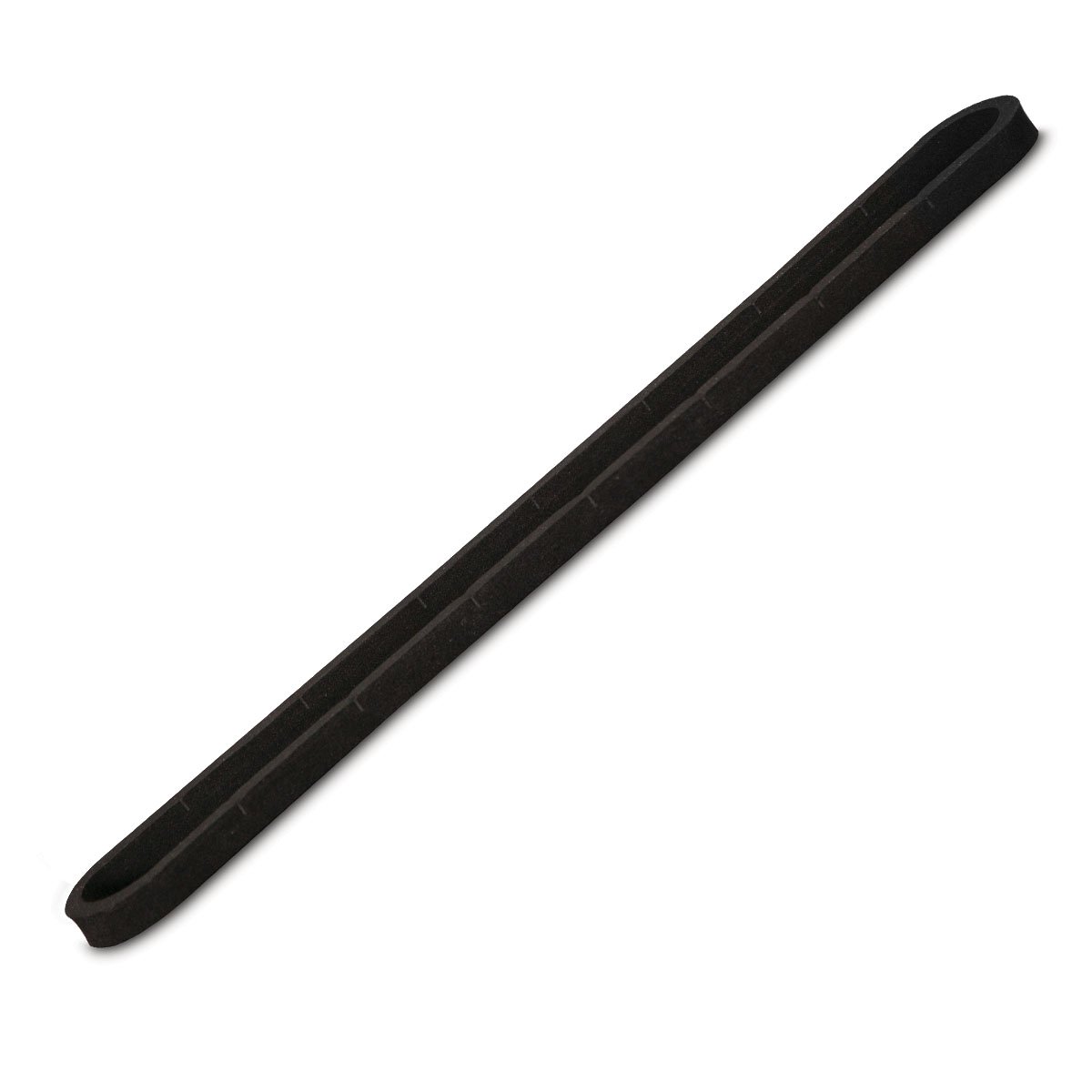 FoodSaver® GameSaver® Lower Gasket
Become a FreshBucks Rewards member to earn points and save on FoodSaver purchases, Join Now
Already a member? Log in now
Final Sale: may not be returned or exchanged
Become a FreshBucks Rewards member to earn points and save on FoodSaver purchases, Join Now
Already a member? Log in now
Final Sale: may not be returned or exchanged
Want us to let you know when the item you wanted is back in stock?
---

Free Standard Shipping on Orders $50+

Free Express Shipping on Orders $100+ Details
---
Rated

5

out of

5
by
Baynie
from
FoodSaver not removing air from bag.
At first, being new, it seemed to be thicker and was hard to get FoodSaver closed and locked. But, after working with it a few times, It seems to be working ok now. I am glad I was able to find these gaskets as they resolved my issues of my food saver not removing the air from the bag. This is my second FoodSaver and I was happy to know I did not have to purchase another one so soon. Wish I had known about this issue before as that was probably the same problem I had with my first FoodSaver but was unaware that the gasket could cause it. Could have saved me money by only having to buy a gasket vs. a new FoodSaver.
Date published: 2020-01-30
Rated

5

out of

5
by
Mamacher
from
Lifesaver
My Game Saver had been out of commission for awhile until I decided to do something about it. I emailed the company and they were very helpful suggesting that all I needed was a new gasket. So HAPPY to have my game saver back to working condition. Didn't realize how much I depend on it. Thanks for the help and great product!
Date published: 2018-02-19
Rated

5

out of

5
by
Jeff11233
from
The Gasket Works!!
The gasket works although when you get it the gasket will look too long. Just go ahead and put it in the machine. It works. I wish they had told me it was going to look too long.
Date published: 2020-06-10
Rated

5

out of

5
by
Anonymous
from
Makes Older Models Run Like New
We bought an older FoodSaver Model Vac 550 at a yard sale for $6. We thought it wouldn't work properly & then as a last ditch effort, we tried this gasket on the bottom. Woo hoo! Fits perfectly!! Seals and vacuums like a dream. We are so pleased. Food Saver brand means top notch quality.
Date published: 2020-08-03
Rated

3

out of

5
by
jehjeh5
from
Replacement Gaskets Are Too Thick.
I needed to replace both upper and lower gaskets. According to FoodSaver both are the same. I ordered 2 sets. When I went to install them I noticed that the replacements are much thicker than the originals. So when you go to close and lock the sealer, the cover doesn't meet the base. You have to force it down and it puts a lot of pressure on the hinges of the cover. Not as simple as closing the cover and locking it as it used to be. They should take more care in the design of replacement parts. I'm sure that one day the cover will break rendering my sealer useless.
Date published: 2019-12-15
Rated

1

out of

5
by
EW Clark
from
No Support for Older Saver Product!
Have an older Game Saver Pro Plus...Good news it works but needs a new sealing gasket..With Customer Service support I have purchase several and can't get the right one...Always to long. I keep limping along...but waste a lot of bags. Time to buy a different brand.
Date published: 2020-09-06
Rated

5

out of

5
by
Lorret
from
Like a new machine!
I needed new gaskets for a while and when I realized that I could buy them for my hand me down machine I was thrilled. Now my machine does not require me to do the work of switching to seal! Saves me so much time in putting my meats and veggies up!
Date published: 2017-11-07
Rated

1

out of

5
by
02ebz06
from
Bad customer service
Since you seem to pick and choose what questions you answer, and have no idea when you will have parts for our devices, you leave me no choice but to abandon FoodSaver products and buy a competitors product.
Date published: 2020-08-22
bvseo_sdk, dw_cartridge, 18.2.0, p_sdk_3.2.0
CLOUD, getReviews, 0ms
reviews, product
---
<!--begin-bvseo-questions--> <!--begin-questions--> <div id="bvseo-questionsSection"> <div class="bvseo-question-answer" data-questionid="5766793"> <h2 class="bvseo-question"> My v420 light does not come on? Why? The machine vacuums, wants to seal and doesn&#39;t? </h2> <div class="bvseo-question-detail"> </div> <div class="bvseo-author">Asked by: Diana Gribble</div> <div class="bvseo-answer" data-answerid="6297336"> Hello!&amp;nbsp;&#13;&#10;&#13;&#10;We are extremely sorry to hear about this and even more sorry to disappoint you. We have high expectations for our products here at FoodSaver, and we would like to hear more about your experience with your product. Please don&#39;t hesitate to send us a message by clicking the link provided below. Our product specialists will be more than happy to help you.&#13;&#10;https://www.foodsaver.com/support/contact-us&#13;&#10;&#13;&#10;If you have any more questions, please reach out to us via&amp;nbsp; https://www.foodsaver.com/support/contact-us or through LiveChat. We&amp;rsquo;re available Mon.-Fri. 9am -5pm Eastern Time.&amp;nbsp;&#13;&#10;&#13;&#10;Thank you!&amp;nbsp;&#13;&#10;&#13;&#10;FoodSaver&amp;reg; Consumer Care <div class="bvseo-author">Answered by: FoodSaver Brand</div> <div class="bvseo-pubdate">Date published: 2022-05-10</div> </div> </div> <div class="bvseo-question-answer" data-questionid="5707799"> <h2 class="bvseo-question"> I have an older model FoodSaver V3825. What foam gasket should I order? </h2> <div class="bvseo-question-detail"> </div> <div class="bvseo-author">Asked by: Famdetective</div> <div class="bvseo-answer" data-answerid="6244579"> Hello!&#13;&#10;&#13;&#10;Unfortunately, the gaskets in this model are fixed an they cannot be replaced.&#13;&#10;&#13;&#10;If you have any more questions, please reach out to us via https://www.foodsaver.com/support/contact-us or through LiveChat. We&amp;rsquo;re available Mon.-Fri. 9am -5pm Eastern Time.&#13;&#10;&#13;&#10;Thank you!&#13;&#10;&#13;&#10;FoodSaver&amp;reg; Consumer Care <div class="bvseo-author">Answered by: FoodSaver Brand</div> <div class="bvseo-pubdate">Date published: 2022-04-05</div> </div> </div> <div class="bvseo-question-answer" data-questionid="5685115"> <h2 class="bvseo-question"> do these fit the v2440 </h2> <div class="bvseo-question-detail"> </div> <div class="bvseo-author">Asked by: elrod 49</div> <div class="bvseo-answer" data-answerid="6223170"> Thanks for reaching out to us. We will be more than happy to answer your question! &#13;&#10;No, model V2440 will work with part #T91000075.&#13;&#10;Thank you and please stay safe! &#13;&#10;FoodSaver Care <div class="bvseo-author">Answered by: FoodSaver Brand</div> <div class="bvseo-pubdate">Date published: 2022-03-21</div> </div> </div> <div class="bvseo-question-answer" data-questionid="5609043"> <h2 class="bvseo-question"> I have a Food Saver FM2435 that is no longer heating to seal. Should I replace both the upper and lower gaskets and if so, which are the correct ones. I have really enjoyed using the Food Saver and look forward to getting this issue corrected. </h2> <div class="bvseo-question-detail"> </div> <div class="bvseo-author">Asked by: Thrifty in the kitchen</div> <div class="bvseo-answer" data-answerid="6151481"> Thanks for reaching out to us. We will be more than happy to answer your question!&amp;nbsp;&amp;nbsp;&#13;&#10;It looks like your heating strip has stopped working, unfortunately this part cannot be replaced. Please send us a message by clicking the link provided below. Our product specialists will be more than happy to assist you with the warranty process.&#13;&#10;https://www.foodsaver.com/support/contact-us&#13;&#10;Thank you and please stay safe!&amp;nbsp;&#13;&#10;FoodSaver&amp;nbsp;Care&amp;nbsp; <div class="bvseo-author">Answered by: FoodSaver Brand</div> <div class="bvseo-pubdate">Date published: 2022-01-25</div> </div> </div> <div class="bvseo-question-answer" data-questionid="5604280"> <h2 class="bvseo-question"> Can you help me find gaskets for a Foodsaver Professional II ? </h2> <div class="bvseo-question-detail"> </div> <div class="bvseo-author">Asked by: thesauce</div> <div class="bvseo-answer" data-answerid="6145921"> Hello, thank you for reaching out to us at FoodSaver&amp;reg; . We will be more than happy to answer your question! We are happy to see your interest in one of our products. I am glad to inform you that this gasket number 184794000000 is a compatible replacement part for lower gasket in your unit Professional ll. The upper gasket is not replaceable. &#13;&#10;Hope this information helps. Should you have any inquiries or further questions, please let us know by sending an email through our FoodSaver&amp;reg; website or you may call us at our toll-free number 1-877-777-8042. For your convenience, we are available from 8:00 am to 5:00 pm Monday - Friday, EST.&#13;&#10;Thank you for choosing FoodSaver&amp;reg; . <div class="bvseo-author">Answered by: FoodSaver Brand</div> <div class="bvseo-pubdate">Date published: 2022-01-21</div> </div> </div> <div class="bvseo-question-answer" data-questionid="5602390"> <h2 class="bvseo-question"> I need a gasket for the V850 . It&#39;s for the top sealer. &amp;nbsp; </h2> <div class="bvseo-question-detail"> </div> <div class="bvseo-author">Asked by: Garnet</div> <div class="bvseo-answer" data-answerid="6144676"> Hello, thank you for reaching out to us at FoodSaver&amp;reg; . We will be more than happy to answer your question! We are happy to see your interest in one of our products. &#13;&#10;For your unit V850, a compatible replacement for lower gasket is part number T91000159000.&#13;&#10;It is no longer available on our website. Rest assured that our retailers will surely have this in stock for you. You can check the list of our retailers using the link below:&#13;&#10;&#13;&#10;&amp;gt; https://www.foodsaver.com/service-and-support/find-a-retailer/find-a-retailer.html&#13;&#10;&#13;&#10;Hope this information helps. Should you have any inquiries or further questions, please let us know by sending an email through our FoodSaver&amp;reg; website or you may call us at our toll-free number 1-877-777-8042. For your convenience, we are available from 8:00 am to 5:00 pm Monday - Friday, EST.&#13;&#10;Thank you for choosing FoodSaver&amp;reg; . <div class="bvseo-author">Answered by: FoodSaver Brand</div> <div class="bvseo-pubdate">Date published: 2022-01-20</div> </div> </div> <div class="bvseo-question-answer" data-questionid="5581351"> <h2 class="bvseo-question"> Can you please confirm if this replacement gasket is the correct part for a Gamesaver Deluxe, Part# T350-00354-000, serial# CB352889273? Is the upper gasket also available? </h2> <div class="bvseo-question-detail"> </div> <div class="bvseo-author">Asked by: RichS</div> <div class="bvseo-answer" data-answerid="6124831"> Hello, thank you for reaching out to us at FoodSaver. We will be more than happy to answer your question! &#13;&#10;The compatible lower gasket replacement for GameSaver Deluxe (T350-00354-000) is part number T91000159000. It is not available o our website, but for sure our retailers ill have it in stock for you. Yu can find a full list of our retail partners in the link below: &#13;&#10;&#13;&#10;https://www.foodsaver.com/service-and-support/find-a-retailer/find-a-retailer.html&#13;&#10;&#13;&#10;Unfortunately the upper gasket in your unit is not replaceable. As so it is recommended to clean the gasket and area around it after every use for the best overall performance. &#13;&#10;Hope this information helps. Should you have any inquiries or further questions, please let us know by sending an email through our FoodSaver website or you may call us at our toll-free number 1-877-777-8042. For your convenience, we are available from 8:00 am to 5:00 pm Monday - Friday, EST.&#13;&#10;Thank you for choosing FoodSaver. <div class="bvseo-author">Answered by: FoodSaver Brand</div> <div class="bvseo-pubdate">Date published: 2022-01-06</div> </div> </div> <div class="bvseo-question-answer" data-questionid="5546175"> <h2 class="bvseo-question"> Is this the correct gasket for the FM3920-ECR? </h2> <div class="bvseo-question-detail"> </div> <div class="bvseo-author">Asked by: Mike10000</div> <div class="bvseo-answer" data-answerid="6093479"> Hello, this is Zuzanna from&amp;nbsp;FoodSaver!&amp;nbsp;&#13;&#10;Thanks for reaching out to us. We will be more than happy to answer your question!&amp;nbsp;&amp;nbsp;&#13;&#10;FoodSaver FM3920 will work with replacement gasket model 176870-000-000. &amp;nbsp;&#13;&#10;Thank you and please stay safe!&amp;nbsp;&#13;&#10;FoodSaver&amp;nbsp;Care&amp;nbsp; <div class="bvseo-author">Answered by: FoodSaver Brand</div> <div class="bvseo-pubdate">Date published: 2021-12-14</div> </div> </div> </div> <script type="text/javascript"> if (document.getElementById('bvseo-questionsSection')) { document.getElementById('bvseo-questionsSection').style.display = 'none'; } </script> <!--end-questions--> <!--begin-pagination--> <ul id="bvseo-paginationSection"> <li class="bvseo-paginationItem"><a class="bvseo-paginationLink" href="https://www.foodsaver.com/parts-accessories/replacement-parts/foodsaver-gamesaver-lower-gasket/SP_446951.html?bvrrp=Main_Site-en_US/questions/product/2/SP_446951.htm">FoodSaver&reg; GameSaver&reg; Lower Gasket Questions - page 2</a></li> </ul> <!--end-pagination--> <ul id="BVSEO_meta" style="display:none!important"> <li data-bvseo="bvDateModified">y_2022, m_5, d_18, h_22CST</li> <li data-bvseo="ps">bvseo_bulk, prod_bvqa, vn_bulk_3.0.27</li> <li data-bvseo="cp">cp_1, bvpage1</li> <li data-bvseo="co">co_hasquestionsanswers, tq_556</li> <li data-bvseo="cf">loc_en_US, sid_SP_446951, prod, sort_[SortEntry(order=LAST_APPROVED_ANSWER_SUBMISSION_TIME, direction=DESCENDING)]</li> <li data-bvseo="diagnostics">clientName_foodsaver</li> </ul> <!--end-bvseo-questions--> <ul id="BVSEOSDK_meta" style="display: none !important;"> <li data-bvseo="sdk">bvseo_sdk, dw_cartridge, 18.2.0, p_sdk_3.2.0</li> <li data-bvseo="sp_mt">CLOUD, getContent, 0ms</li> <li data-bvseo="ct_st">questions, product</li> </ul>
product-detail-view
oos-pdp