FoodSaver® GameSaver® Lower Gasket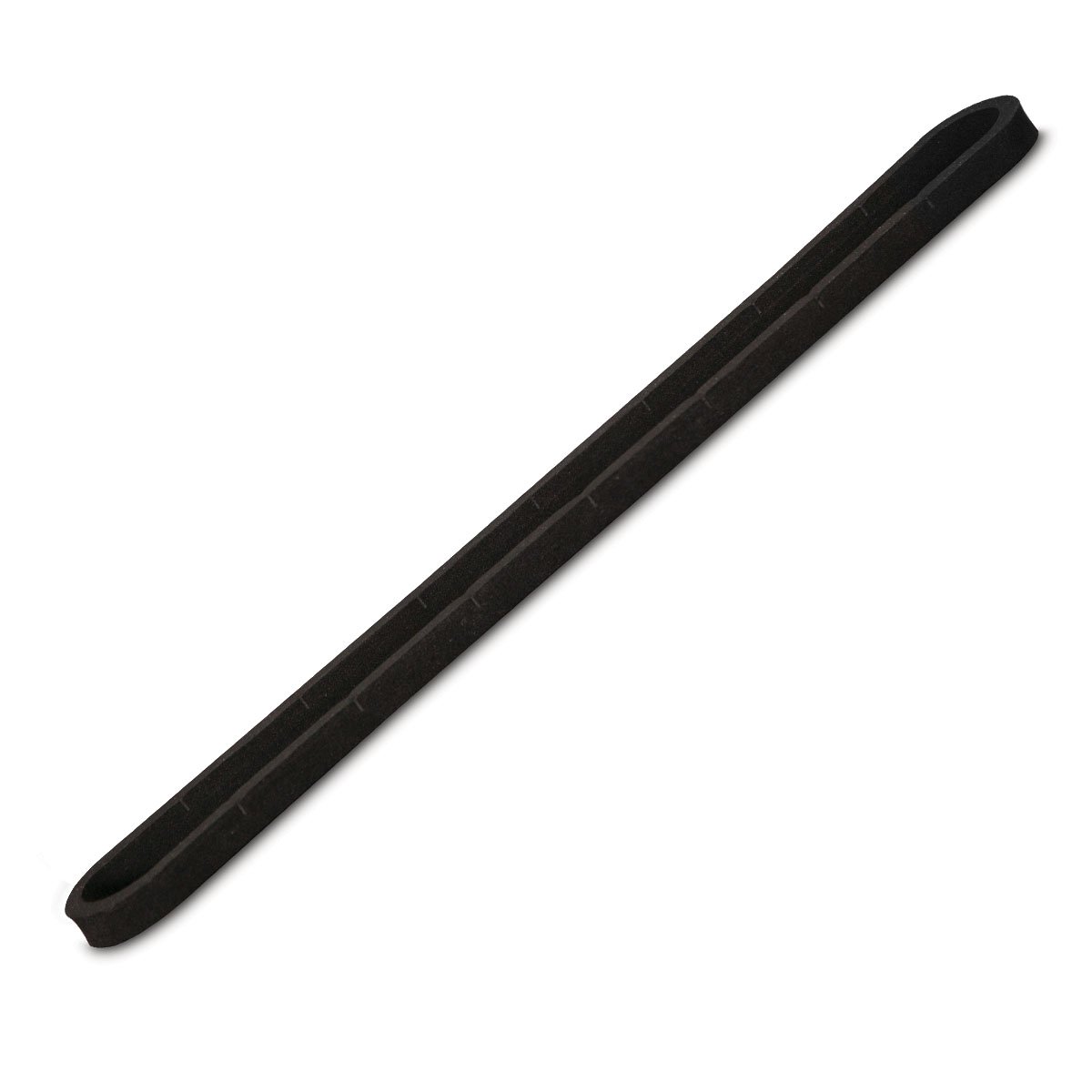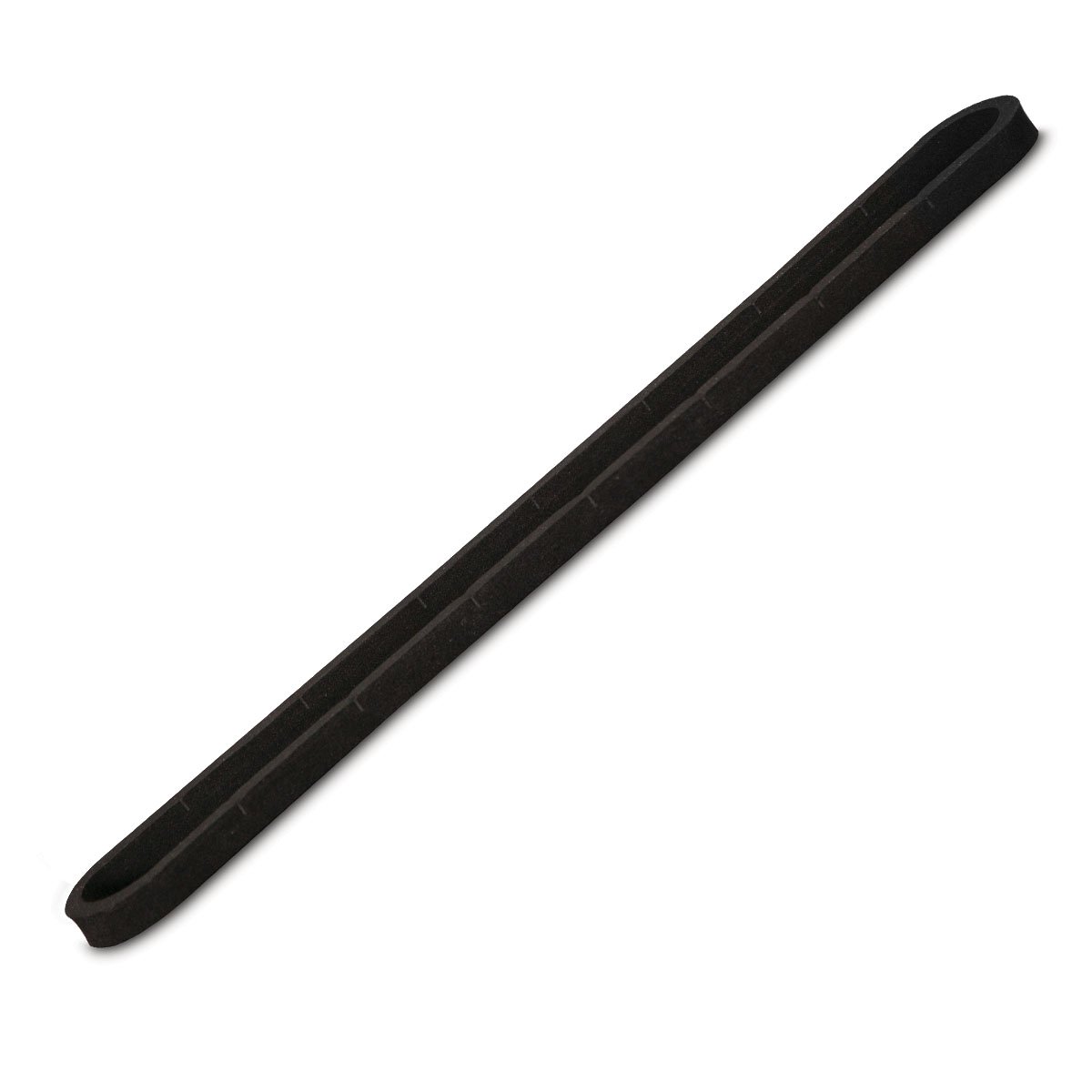 FoodSaver® GameSaver® Lower Gasket
Become a FreshBucks Rewards member to earn points and save on FoodSaver purchases, Join Now
Already a member? Log in now
Final Sale: may not be returned or exchanged
Become a FreshBucks Rewards member to earn points and save on FoodSaver purchases, Join Now
Already a member? Log in now
Final Sale: may not be returned or exchanged
Want us to let you know when the item you wanted is back in stock?
---

Free Standard Shipping on Orders $50+

Free Express Shipping on Orders $100+ Details
---
Rated

1

out of

5
by
SEANM
from
Where to get gaskets for V1515?
I would not suggest buying a foodsaver unless you seriously stock up on parts before they stop making them. What a waste to throw away a perfectly fine machine because I can't find a simple gasket.
Date published: 2020-12-02
Rated

5

out of

5
by
Robin F
from
Lower Gasket
I replaced the upper and lower gasket. Wow what a difference this made. It's like new and vacuums the bags quickly.
Date published: 2019-11-01
Rated

5

out of

5
by
Jdog
from
Excellet!
Excellent! Bought this a month or so back. Brought my old gamesaver back to life. Works aawesome!
Date published: 2019-01-06
Rated

1

out of

5
by
Anonymous
from
Terrible customer "service"
Trouble, trouble, trouble: I just wanted a lower gasket for my V845. Navigating your site was like loop-the-loop and I finally ordered a gasket only because the same picture popped up. How was I to know that V845 was obsolete? I ended up ordering a gasket that didn't fit and spent a good HOUR on the phone to get return authorization. Now I wait 2 months for credit.
Date published: 2020-02-08
Rated

5

out of

5
by
Fred W
from
Good as new so far
It was only when the seal was so poor that the bag wouldn't seal that I realized there was a problem. The new gasket reminded me what a great food sealer this machine really is. Full vacuum was achieved in no time once the new gasket was installed. The first one lasted years. We'll see how long this one lasts. A hint on installation: Put the ends into the groove first, then insert along the length of the ring. You'll think the ring is too long. It isn't. Just keep inserting until it's all in. You'll be glad you did.
Date published: 2022-01-09
Rated

4

out of

5
by
LuckyLew51
from
Disappointed
I 1st ordered the drip tray which clearly shows the Gasket in place. After receiving the drip tray and finding I Still Needed to order the gasket, I did. The gasket arrived and was Not a good fit in either drip tray I now possess. Yes, I'm Disappointed. For $6 and change I'm not going to mess with it.
Date published: 2018-08-27
Rated

3

out of

5
by
CT 55
from
parts
Had some trouble getting foam seals to fit but, finally got them in, didn't fit quite right ,still have some trouble closing lid for sealing, new seals seem to be to thick for my old game saver, is this the only seal that was available ?
Date published: 2019-01-27
Rated

1

out of

5
by
Richatd
from
Don't Buy
I bought a food saver Game saver went to replace gasket and they don't make it any more. Don't waste your time calling the company they could care less.
Date published: 2020-12-04
Rated

5

out of

5
by
Fishheadglenn
from
Old Gamesaver brought back to life!
I have an old Gamesaver Turbo Plus that I've used for over 15 years. It's been very dependable, and I've been more than pleased with this unit. I recently bought a new FoodSaver at Costco, because my Turbo Plus wasn't getting all the air out of the packages. I was reluctant to give up on the Turbo Plus because it was such a good unit. I figured it might be just the gasket, so I took a chance and ordered a factory replacement. It worked perfectly, and I'm very happy.
Date published: 2018-05-04
Rated

4

out of

5
by
Diesel
from
works good
The lower gasket works well the upper gasket does not stay up keeps falling.
Date published: 2017-10-31
Rated

5

out of

5
by
Gigilar
from
Great support....quality products
Have had gamesaver silver for over 5 years still works like the day i bought
Date published: 2016-08-05
Rated

5

out of

5
by
Diana 1
from
Lower seal
Works good easy to put into food saver. Priced right
Date published: 2021-03-11
Rated

2

out of

5
by
HSjamie
from
Needed part unavailable :my GameSaver doesn't work
I've emailed you and cannot get any response. I need a new cutter assembly - it has gotten so dull it will not cut your bags. I also need a replacement gasket and it appears you no longer have them. At this point, I would like a brand new Gm710 since this one no longer works (for lack of replacement parts.
Date published: 2020-09-03
Rated

2

out of

5
by
awbvt
from
Confused
I needed both gaskets upper and lower for my saver - didn't know which one to order so I asked a question to customer service - was told to order Upper Gasket t910-0075 which worked great - my fault I ordered the "Lower Gasket" which I assumed was for the same model however ever the " Lower Gasket" is model 184794-000-000 which I find is for a Game Saver different model. Need to reorder T910-0075 for the lower portion.
Date published: 2016-11-30
Rated

4

out of

5
by
Dcp123
from
Does the job
I'm not quite sure that I ordered the right seals for my GameSaver Deluxe Plus. The new ones are substantially bigger than the ones they replace and stick out enough that you need to be sure to press the middle of the lid to get it to lock down. But it works and that's what matters. The way I close it is only a slight adjustment. Before I had to wet the seals each time I used it to get a good vacuum.
Date published: 2019-01-25
Rated

5

out of

5
by
Pooh Bear
from
It does fit the Gamesaver Silver!
I've read a lot of comments stating that this gasket is too big for the Gamesaver Silver. It's not...it's a perfect fit! It's all in the way you install the gasket! When I first tried, I thought it was too big. And then I compared them (old and new) side by side and the old one was slightly larger! What??? I then tried to install another way (left end and right end and meet in the middle). It fits!
Date published: 2022-04-26
Rated

4

out of

5
by
Brenda Carol
from
Seal does not work
I ordered upper and lower seals for my food saver. The lower seal works great but the upper seal will not stay in. When you seal it comes out when you open it up! The old one is completely different! It feels like it is made from rubber or a hard plastic. Also seemed to have glue on the back of it but thank goodness I didn't throw it away so I am still using the old one.
Date published: 2021-05-12
Rated

5

out of

5
by
reggie
from
it was good
I got the to seals the bottom one was good but the top one was made of a different material and could not get it up in the my top one is a softer material
Date published: 2017-05-06
Rated

1

out of

5
by
Unhappy User
from
Wrong Part
Not the correct one. Talked to 2 different agents, and both said correct one is out of stock, but I have have check back everyday to order the correct one even though they sent the wrong one. Would not recommend this brand. This has nothing to do with shipping or fulfillment therefore it should not be blocked. Does not fit model stated.
Date published: 2022-03-18
Rated

5

out of

5
by
Anonymous
from
Change your seal to keep your food saver working
My foodsaver works like a new one again. The book says change the lower seal annually. I had mine for years and didn't change it. Then it wouldn't seal like it was supposed to. A call to customer service and the tech asked about changing the seal. I ordered one and the customer service tech was right on! Works like a charm againl
Date published: 2019-10-13
Rated

5

out of

5
by
xxxxxxxxxxxxxxx
from
I've had my food saver game saver a very long time. I use it a lot to store my coffee beans in Qt ball jars. Recently the vaccuum would run for a long time without completing the job. My new, reasonably priced lower gasket was very easy to replace. My vaccuum unit is now working like new. A great machine.
Date published: 2017-04-09
Rated

1

out of

5
by
Flores
from
Don't ask for help there isn't any!!
Didn't fit threw it out. I emailed your team and ask a question with no reply as of yet which is why i was hesitant to buy a product of any kind from this company again. There is a bad history here, Unhappy with the lack of support after one purchase a 135.00 item.
Date published: 2020-06-07
Rated

5

out of

5
by
JimBob in AZ
from
Did the Trick !
My FoodSaver® GameSaver® would "seal the deal"; after a little web surfing it appeared the gaskets were worn out - took about to swap out the new parts: the sealer works like new !
Date published: 2017-12-08
Rated

2

out of

5
by
CA girlUnhappy
from
This did not solve the problem! Does not vacuum. I
This still didn't solve the situation, Who do I contact to get the right part for my machine? Please contact me at this email address. When the machine worked it was super!,
Date published: 2017-12-09
Rated

4

out of

5
by
Jeanne Marie
from
Food saver sealer
The circular fish one is obvious ! But dint know exactly how to install the other gasket! So haven't! It works great but probably should try to install the other one too
Date published: 2021-08-06
Rated

3

out of

5
by
J3OE
from
Ordered two, half bad
I ordered two and one was somehow crimped. It will not form a seal to vacuum. For the low price vs hassle of returning, this poor review is my only recourse.
Date published: 2017-02-15
Rated

5

out of

5
by
JIMMY P
from
GET FOOD SAVER BRAND REPLACEMENTS ONLY
FOUND THE RIGHT GASKET HERE AND BOUGHT 2 THEY ARE A PERFECT FIT DON'T WASTE MONEY ON AFTER MARKET PARTS THAT DO NOT FIT GREAT PRODUCT FAST SERVICE .
Date published: 2019-02-13
Rated

5

out of

5
by
ggreene1
from
New gaskets...
My vacuum sealer was not able to draw a vacuum in the bag unless I dampened the gaskets. After purchasing new gaskets, the unit works like new...
Date published: 2017-04-15
Rated

5

out of

5
by
Anonymous
from
New lower gaskets.
Thanks for the quick service and quality product. I really needed my parts, and you came through! The parts fit perfectly, you're the best!
Date published: 2022-05-06
Rated

5

out of

5
by
Mike504
from
Works great for me
My food saver is over 10 years old and I'm just having to change the gasket. Changed the gasket and Now it seals like when I bought it.
Date published: 2018-09-03
bvseo_sdk, dw_cartridge, 18.2.0, p_sdk_3.2.0
CLOUD, getReviews, 0ms
reviews, product
---
<!--begin-bvseo-questions--> <!--begin-questions--> <div id="bvseo-questionsSection"> <div class="bvseo-question-answer" data-questionid="5534656"> <h2 class="bvseo-question"> Which gasket would I need for a V845? Also, does the ceiling strip ever need to be replaced? </h2> <div class="bvseo-question-detail"> </div> <div class="bvseo-author">Asked by: Gillian22</div> <div class="bvseo-answer" data-answerid="6077660"> Hello, this is Emily from FoodSaver!&#13;&#10;Thanks for reaching out to us. We will be more than happy to answer your question!&#13;&#10;The correct lower gasket for your unit is the T91000159000 which is unfortunately no longer available as it has been discontinued. In addition, the upper gasket for your unit is fixed into the unit and cannot be replaced. I apologize for the inconvenience.&#13;&#10;Thank you and please stay safe!&#13;&#10;FoodSaver Care <div class="bvseo-author">Answered by: FoodSaver Brand</div> <div class="bvseo-pubdate">Date published: 2021-12-06</div> </div> </div> <div class="bvseo-question-answer" data-questionid="5530261"> <h2 class="bvseo-question"> I need gaskets for game saver silver type V1515 model FSGSSL0300. are these available to purchase?&amp;nbsp; </h2> <div class="bvseo-question-detail"> </div> <div class="bvseo-author">Asked by: Jeff100</div> <div class="bvseo-answer" data-answerid="6073283"> Hello, this is Emily from FoodSaver!&#13;&#10;Thanks for reaching out to us. We will be more than happy to answer your question!&#13;&#10;&#13;&#10;I am sorry to inform you that the Upper Gasket on your GameSaver Silver is fixed into the unit and cannot be replaced. However, the lower gasket can be replaced by 184794000000. I apologize for the inconvenience.&#13;&#10;&#13;&#10;Thank you and please stay safe!&#13;&#10;FoodSaver Care <div class="bvseo-author">Answered by: FoodSaver Brand</div> <div class="bvseo-pubdate">Date published: 2021-12-03</div> </div> </div> <div class="bvseo-question-answer" data-questionid="5507685"> <h2 class="bvseo-question"> Which replacement gasket (lower) works for the V1515?&#13;&#10;Model: FSFSSL0322-000 </h2> <div class="bvseo-question-detail"> </div> <div class="bvseo-author">Asked by: GAHunter</div> <div class="bvseo-answer" data-answerid="6057793"> Hello, this is Emily from FoodSaver!&#13;&#10;Thanks for reaching out to us. We will be more than happy to answer your question!&#13;&#10;&#13;&#10;I am happy to inform you that this gasket is fully compatible with the lower gasket slot on your unit.&#13;&#10;&#13;&#10;Thank you and please stay safe!&#13;&#10;FoodSaver Care <div class="bvseo-author">Answered by: FoodSaver Brand</div> <div class="bvseo-pubdate">Date published: 2021-11-25</div> </div> </div> <div class="bvseo-question-answer" data-questionid="5472066"> <h2 class="bvseo-question"> Need upper &amp;amp; lower gasket for a GameSaver Deluxe Plus. No model number is on the unit, but I found this number RL-V2400 printed sideways on the large sticker on top of the unit cover. I&#39;m sure the machine is over 10yrs. old. Will this gasket work? </h2> <div class="bvseo-question-detail"> </div> <div class="bvseo-author">Asked by: ChessieCentral</div> <div class="bvseo-answer" data-answerid="6033874"> Hello, this is Klaudia from FoodSaver! Thanks for reaching out to us. We will be more than happy to answer your question! &#13;&#10;This gasket is not compatible with your unit Game Saver Deluxe Plus GM250. The correct replacement part is number T91000075 for both upper and lower gasket.&#13;&#10;It is currently available on our website, you can find it in the link below:&#13;&#10;&#13;&#10;https://www.foodsaver.com/parts-accessories/replacement-parts/foodsaver-upper-gasket-assembly/SAP_T91000075.html&#13;&#10;&#13;&#10;Hope this information helps. Should you have any inquiries or further questions, please let us know by sending an email through our FoodSaver website or you may call us at our toll-free number 1-877-777-8042. For your convenience, we are available from 8:00 am to 5:00 pm Monday - Friday, EST.&#13;&#10;Thank you for choosing FoodSaver. <div class="bvseo-author">Answered by: FoodSaver Brand</div> <div class="bvseo-pubdate">Date published: 2021-11-12</div> </div> </div> <div class="bvseo-question-answer" data-questionid="5396481"> <h2 class="bvseo-question"> I need replacement gaskets for our GameSaver Big Game model GM710. Where can I find these? </h2> <div class="bvseo-question-detail"> </div> <div class="bvseo-author">Asked by: JennyE</div> <div class="bvseo-answer" data-answerid="5952875"> Hello, this is Emily from FoodSaver!&#13;&#10;Thanks for reaching out to us. We will be more than happy to answer your question!&#13;&#10;&#13;&#10;I am sorry to inform you that the upper gasket of your GM710 is not replaceable. However, the bottom gasket on your unit can be replaced by 184794000000, which is this product. The product can be ordered from our website directly and delivered to your address.&#13;&#10;&#13;&#10;Thank you and please stay safe!&#13;&#10;FoodSaver Care <div class="bvseo-author">Answered by: FoodSaver Brand</div> <div class="bvseo-pubdate">Date published: 2021-09-16</div> </div> </div> <div class="bvseo-question-answer" data-questionid="5312414"> <h2 class="bvseo-question"> Have an older FS model 750, are there replacement gaskets and how many should be replaced? </h2> <div class="bvseo-question-detail"> </div> <div class="bvseo-author">Asked by: GW likes to seal</div> <div class="bvseo-answer" data-answerid="5876339"> Hello, this is Mateusz from FoodSaver!&#13;&#10;Thanks for reaching out to us. We will be more than happy to answer your question!&#13;&#10;&#13;&#10;I am sorry to inform you that gaskets for your Vac750 are not available to be purchased as the product has been discontinued. I apologize for the inconvenience.&#13;&#10;&#13;&#10;Thank you and please stay safe!&#13;&#10;FoodSaver Care <div class="bvseo-author">Answered by: FoodSaver Brand</div> <div class="bvseo-pubdate">Date published: 2021-07-19</div> </div> </div> <div class="bvseo-question-answer" data-questionid="5312407"> <h2 class="bvseo-question"> What part number for upper and lower gaskets is needed for a Foodsaver model FM 2000?&#13;&#10;Thank you. </h2> <div class="bvseo-question-detail"> </div> <div class="bvseo-author">Asked by: GW likes to seal</div> <div class="bvseo-answer" data-answerid="5876332"> Hello, this is Mateusz from FoodSaver!&#13;&#10;Thanks for reaching out to us. We will be more than happy to answer your question!&#13;&#10;&#13;&#10;The upper and lower gasket for your product can be found below:&#13;&#10;https://www.foodsaver.com/parts-accessories/replacement-parts/foodsaver-upper-or-lower-gaskets/SAP_176870000000.html&#13;&#10;Unfortunately, as these are currently not available, please contact us via the web form below and we will be happy to assist you in obtaining the replacement products:&#13;&#10;https://www.foodsaver.com/support/contact-us&#13;&#10;I apologize for the inconvenience.&#13;&#10;&#13;&#10;Thank you and please stay safe!&#13;&#10;FoodSaver Care <div class="bvseo-author">Answered by: FoodSaver Brand</div> <div class="bvseo-pubdate">Date published: 2021-07-19</div> </div> </div> <div class="bvseo-question-answer" data-questionid="5267996"> <h2 class="bvseo-question"> WHAT GASKETS DO I USE FOR MY BIG GAME GAME SAVER GM710 SERIES? </h2> <div class="bvseo-question-detail"> </div> <div class="bvseo-author">Asked by: LouLou 78</div> <div class="bvseo-answer" data-answerid="5833708"> Hello, this is Mateusz from FoodSaver!&#13;&#10;Thanks for reaching out to us. We will be more than happy to answer your question!&#13;&#10;&#13;&#10;I am sorry to inform you that the upper gasket on your GM710 is fixed into the unit and cannot be replaced. The lower gasket, however, can be replaced by the following gasket:&#13;&#10;https://www.foodsaver.com/parts-accessories/replacement-parts/foodsaver-gamesaver-lower-gasket/SAP_184794000000.html&#13;&#10;I apologize for the inconvenience.&#13;&#10;&#13;&#10;Thank you and please stay safe!&#13;&#10;FoodSaver Care <div class="bvseo-author">Answered by: FoodSaver Brand</div> <div class="bvseo-pubdate">Date published: 2021-06-18</div> </div> </div> <div class="bvseo-question-answer" data-questionid="5205019"> <h2 class="bvseo-question"> Will this fit a V835 </h2> <div class="bvseo-question-detail"> </div> <div class="bvseo-author">Asked by: Bratbass</div> <div class="bvseo-answer" data-answerid="5770906"> Thanks for reaching out to us. We will be more than happy to answer your question! &#13;&#10;&#13;&#10;I am sorry to inform you that this gasket will not fit your V835. As the top gasket on your unit has been fixed during assembly, only the bottom gasket can be replaced on your unit. The correct gasket is known as T910-00159-00. As this is not available for purchase on our website, please use our Contact Form and we will be happy to assist you in purchasing a replacement gasket for your unit.&#13;&#10;You can find the contact form here: https://www.foodsaver.com/support/contact-us&#13;&#10;&#13;&#10;Thank you and please stay safe! &#13;&#10;Mateusz from FoodSaver Care <div class="bvseo-author">Answered by: FoodSaver Brand</div> <div class="bvseo-pubdate">Date published: 2021-06-08</div> </div> </div> <div class="bvseo-question-answer" data-questionid="5203061"> <h2 class="bvseo-question"> Will this work for Gamesaver sport G200? </h2> <div class="bvseo-question-detail"> </div> <div class="bvseo-author">Asked by: Mandi311</div> <div class="bvseo-answer" data-answerid="5769298"> Thanks for reaching out to us. We will be more than happy to answer your question!&#13;&#10; &#13;&#10;I am sorry to inform you that this will not work for your GameSaver Sport G200. The correct upper gaskets for your unit is 2282060000642, which is, unfortunately, no longer produced. The lower gasket for your unit is conjoined with the drip tray. They are known as 2799000004360. Unfortunately, this is no longer available as well.&#13;&#10;&#13;&#10;Thank you and please stay safe! &#13;&#10;Mateusz from FoodSaver Care <div class="bvseo-author">Answered by: FoodSaver Brand</div> <div class="bvseo-pubdate">Date published: 2021-06-07</div> </div> </div> <div class="bvseo-question-answer" data-questionid="5185845"> <h2 class="bvseo-question"> Is there a replacement rubber gasket for model 3880?&amp;nbsp; </h2> <div class="bvseo-question-detail"> </div> <div class="bvseo-author">Asked by: Ploda</div> <div class="bvseo-answer" data-answerid="5751134"> Hello, this is Patrycja from FoodSaver!&#13;&#10;Thanks for reaching out to us. We will be more than happy to answer your question!&#13;&#10;I am sorry to inform you that this gasket is not compatible with your model 3880 as the gaskets in this unit are not removable. I apologize for the inconvenience.&#13;&#10;Thank you and please stay safe!&#13;&#10;FoodSaver Care <div class="bvseo-author">Answered by: FoodSaver Brand</div> <div class="bvseo-pubdate">Date published: 2021-05-26</div> </div> </div> <div class="bvseo-question-answer" data-questionid="5130712"> <h2 class="bvseo-question"> It&#39;s there a replacement gasket that can be used for the v420 (mini series)? The machine is fine, but the gasket ripped. Thx </h2> <div class="bvseo-question-detail"> </div> <div class="bvseo-author">Asked by: dca1</div> <div class="bvseo-answer" data-answerid="5743570"> Hello, this is Mateusz from FoodSaver!&#13;&#10;Thanks for reaching out to us. We will be more than happy to answer your question!&#13;&#10;I am sorry to inform you that this gasket is not compatible with your V420 Mini Plus and the correct gasket is no longer available for this unit. I apologize for the inconvenience.&#13;&#10;Thank you and please stay safe!&#13;&#10;FoodSaver Care <div class="bvseo-author">Answered by: FoodSaver Brand</div> <div class="bvseo-pubdate">Date published: 2021-05-21</div> </div> </div> <div class="bvseo-question-answer" data-questionid="5079803"> <h2 class="bvseo-question"> WE NEED A NEW GASKET FOR A V2480? WHICH REPLACEMENT GASKET WILL WORK WITH THIS MODEL? </h2> <div class="bvseo-question-detail"> </div> <div class="bvseo-author">Asked by: DCM21</div> <div class="bvseo-answer" data-answerid="5741909"> This is Caroline from FoodSaver. Thank you for reaching out to us.&#13;&#10;The upper and lower gasket for model V2480 is the model number T91000075.&#13;&#10;Thank you and please stay safe!&#13;&#10;FoodSaver Care <div class="bvseo-author">Answered by: FoodSaver Brand</div> <div class="bvseo-pubdate">Date published: 2021-05-20</div> </div> </div> <div class="bvseo-question-answer" data-questionid="4986867"> <h2 class="bvseo-question"> We need a new gasket for a V2840 GameSaver. Which or these replacement gaskets will work with this model? </h2> <div class="bvseo-question-detail"> </div> <div class="bvseo-author">Asked by: Peggy H</div> <div class="bvseo-answer" data-answerid="5634597"> Thank you for bringing this up to our attention. We are sorry for the delay in response. We understand that you want to know if your FoodSaver&amp;reg; GameSaver&amp;reg; Lower Gasket part number 184794000000 is compatible with your V2840 vacuum sealer machine. No, that part number of gasket is not the part number for your V2840 vacuum sealer machine. The part number of your replacement gasket is T910-00075. You may try to check it to our retail partners like Amazon, eBay, Walmart or Target. Hope this information helps. Should you have any inquiries or further questions, please let us know by sending an email through our FoodSaver website or you may call us at our toll-free number 1-877-777-8042. For your convenience, we are available from 8:00 am to 5:00 pm Monday - Friday, EST. <div class="bvseo-author">Answered by: FoodSaver Brand</div> <div class="bvseo-pubdate">Date published: 2021-04-01</div> </div> </div> <div class="bvseo-question-answer" data-questionid="5006136"> <h2 class="bvseo-question"> What gasket fits a Gamesaver Silver? Type V1515 </h2> <div class="bvseo-question-detail"> </div> <div class="bvseo-author">Asked by: Suzyeee</div> <div class="bvseo-answer" data-answerid="5631243"> Thank you for bringing this up to our attention. We are sorry for the delay in response. We understand that you want to know if your FoodSaver&amp;reg; GameSaver&amp;reg; Lower Gasket part number 184794000000 is compatible with your GameSaver Silver V1515 vacuum sealer. Yes, you can use this as your replacement gasket. Hope this information helps. Should you have any inquiries or further questions, please let us know by sending an email through our FoodSaver website or you may call us at our toll-free number 1-877-777-8042. For your convenience, we are available from 8:00 am to 5:00 pm Monday - Friday, EST. <div class="bvseo-author">Answered by: FoodSaver Brand</div> <div class="bvseo-pubdate">Date published: 2021-06-13</div> </div> </div> <div class="bvseo-question-answer" data-questionid="5041324"> <h2 class="bvseo-question"> What gasket fits the Food Saver vac 1075 </h2> <div class="bvseo-question-detail"> </div> <div class="bvseo-author">Asked by: 1075</div> <div class="bvseo-answer" data-answerid="5630539"> Thank you for bringing this up to our attention. We are sorry for the delay in response. We understand that you want to know if your FoodSaver&amp;reg; GameSaver&amp;reg; Lower Gasket part number 184794000000 is compatible with your V1075 vacuum sealer. No, that part number of gasket is not the part number for your V1075 machine. The part number of your replacement gasket is T910-00159-000. You may try to check it to our retail partners like Amazon, eBay, Walmart or Target. Hope this information helps. Should you have any inquiries or further questions, please let us know by sending an email through our FoodSaver website or you may call us at our toll-free number 1-877-777-8042. For your convenience, we are available from 8:00 am to 5:00 pm Monday - Friday, EST. <div class="bvseo-author">Answered by: FoodSaver Brand</div> <div class="bvseo-pubdate">Date published: 2021-03-30</div> </div> </div> <div class="bvseo-question-answer" data-questionid="4908316"> <h2 class="bvseo-question"> What gasket fits a game saver turbo? </h2> <div class="bvseo-question-detail"> </div> <div class="bvseo-author">Asked by: Duke 1</div> <div class="bvseo-answer" data-answerid="5496965"> The gasket for your Game Saver Turbo is 2282060000702 or 184794-000-000. <div class="bvseo-author">Answered by: FoodSaver Brand</div> <div class="bvseo-pubdate">Date published: 2021-01-06</div> </div> </div> <div class="bvseo-question-answer" data-questionid="4887355"> <h2 class="bvseo-question"> what gasket fits gamesaver deluxe </h2> <div class="bvseo-question-detail"> </div> <div class="bvseo-author">Asked by: highhook</div> <div class="bvseo-answer" data-answerid="5481971"> The gasket for your Gamesaver Deluxe is T910-00075. <div class="bvseo-author">Answered by: FoodSaver Brand</div> <div class="bvseo-pubdate">Date published: 2020-12-22</div> </div> </div> <div class="bvseo-question-answer" data-questionid="4851225"> <h2 class="bvseo-question"> Will you tell me what gasket fits the V835 model? &amp;nbsp; </h2> <div class="bvseo-question-detail"> </div> <div class="bvseo-author">Asked by: sansan1</div> <div class="bvseo-answer" data-answerid="5459411"> The gasket for your V835 is T910-00159-000. <div class="bvseo-author">Answered by: FoodSaver Brand</div> <div class="bvseo-pubdate">Date published: 2020-12-07</div> </div> </div> <div class="bvseo-question-answer" data-questionid="4540755"> <h2 class="bvseo-question"> FoodSaver&amp;reg; GameSaver&amp;reg; Lower Gasket&#13;&#10;Detailshttps://www.foodsaver.com/accessories-and-parts/replacement-parts/wild-game-vacuum-sealer/foodsaver-gamesaver-lower-gasket/184794-000-000.html&#13;&#10;184794-000-000&#13;&#10;&#13;&#10;What is the length of this gasket? I need one 13&amp;quot; </h2> <div class="bvseo-question-detail"> </div> <div class="bvseo-author">Asked by: littlejohn</div> <div class="bvseo-answer" data-answerid="5450423"> To better assist you with your concern, please click on the live chat link here on our site. Agents are available M-Sat 9 am-6 pm EST. You may also give us a call at 877-777-8042. For your convenience, we are available 8 am-8 pm Mon- Fri, EST and 9 am-6 pm Saturday, EST. We look forward to hearing from you! <div class="bvseo-author">Answered by: FoodSaver Brand</div> <div class="bvseo-pubdate">Date published: 2020-11-30</div> </div> </div> <div class="bvseo-question-answer" data-questionid="4490689"> <h2 class="bvseo-question"> i need a gasket for a VS200 upper andlower </h2> <div class="bvseo-question-detail"> </div> <div class="bvseo-author">Asked by: mbegley52</div> <div class="bvseo-answer" data-answerid="5444754"> We are unable to identify the product base on the model number provided. Please give our customer care team a call at 1-877-777-8042 and we will have this addressed. For your convenience, we are available Monday-Friday, 9 am-6 pm EST. We look forward to assisting you. <div class="bvseo-author">Answered by: FoodSaver Brand</div> <div class="bvseo-pubdate">Date published: 2020-11-26</div> </div> </div> <div class="bvseo-question-answer" data-questionid="4451110"> <h2 class="bvseo-question"> I have two FoodSavers that are not sealing. What replacement gaskets do you recommend for Vac 550 00-28-A-03-6018 and Ultra 01-11-A-11-0599? </h2> <div class="bvseo-question-detail"> </div> <div class="bvseo-author">Asked by: Rose2</div> <div class="bvseo-answer" data-answerid="5444620"> The gasket for your VAC550 is T910-00075. <div class="bvseo-author">Answered by: FoodSaver Brand</div> <div class="bvseo-pubdate">Date published: 2020-11-26</div> </div> </div> <div class="bvseo-question-answer" data-questionid="4558715"> <h2 class="bvseo-question"> Does this lower gasket fit model FSGSSL-0300-000? </h2> <div class="bvseo-question-detail"> </div> <div class="bvseo-author">Asked by: Mike 59</div> <div class="bvseo-answer" data-answerid="5443613"> The gasket for your GameSaver Silver G500 is 2282060000702 or 184794-000-000. <div class="bvseo-author">Answered by: FoodSaver Brand</div> <div class="bvseo-pubdate">Date published: 2020-11-25</div> </div> </div> <div class="bvseo-question-answer" data-questionid="4449963"> <h2 class="bvseo-question"> Will this gasket fir model FM2110-027 </h2> <div class="bvseo-question-detail"> </div> <div class="bvseo-author">Asked by: Ruth 147</div> <div class="bvseo-answer" data-answerid="5435675"> The gasket for your 2110 is 176870-000-000. <div class="bvseo-author">Answered by: FoodSaver Brand</div> <div class="bvseo-pubdate">Date published: 2020-11-20</div> </div> </div> <div class="bvseo-question-answer" data-questionid="4443651"> <h2 class="bvseo-question"> Hi. I need a gasket and sealer strip (or whatever else might be needed) for Model #v4825. Please help. </h2> <div class="bvseo-question-detail"> </div> <div class="bvseo-author">Asked by: LisaE</div> <div class="bvseo-answer" data-answerid="5435616"> The gasket for your V4825 is not replaceable or removable. <div class="bvseo-author">Answered by: FoodSaver Brand</div> <div class="bvseo-pubdate">Date published: 2020-11-20</div> </div> </div> <div class="bvseo-question-answer" data-questionid="4445944"> <h2 class="bvseo-question"> I have a seal-a-meal&amp;nbsp;FSSMSL0160-000. &amp;nbsp;Will this gasket fit? </h2> <div class="bvseo-question-detail"> </div> <div class="bvseo-author">Asked by: Harrrrry</div> <div class="bvseo-answer" data-answerid="5434144"> We deeply apologize for the delay. We appreciate your patience as we diligently work on replenishing our stock. We do not have a firm date when this item will be available. Keep an eye on our site for availability. <div class="bvseo-author">Answered by: FoodSaver Brand</div> <div class="bvseo-pubdate">Date published: 2022-03-22</div> </div> </div> <div class="bvseo-question-answer" data-questionid="4553861"> <h2 class="bvseo-question"> I am needing to replace the upper and lower gaskets on a Foodsaver gamesaver deluxe plus? Do you sell replacement gaskets for this model? </h2> <div class="bvseo-question-detail"> </div> <div class="bvseo-author">Asked by: Kevin20</div> <div class="bvseo-answer" data-answerid="5432988"> We deeply apologize for the delay. We appreciate your patience as we are diligently working on replenishing our stock. We do not have a firm date as to when this item will be available. Keep an eye on our site for availability. You can check our partner retailers by using the link below:&#13;&#10;&#13;&#10;https://www.foodsaver.com/service-and-support/find-a-retailer/find-a-retailer.html <div class="bvseo-author">Answered by: FoodSaver Brand</div> <div class="bvseo-pubdate">Date published: 2021-05-19</div> </div> </div> <div class="bvseo-question-answer" data-questionid="4531697"> <h2 class="bvseo-question"> I have G 300 food saver I need new seals </h2> <div class="bvseo-question-detail"> </div> <div class="bvseo-author">Asked by: margie l</div> <div class="bvseo-answer" data-answerid="5432843"> The gasket for your G300 is T910-00075. <div class="bvseo-author">Answered by: FoodSaver Brand</div> <div class="bvseo-pubdate">Date published: 2020-11-19</div> </div> </div> <div class="bvseo-question-answer" data-questionid="4563413"> <h2 class="bvseo-question"> Will this gasket fit V1090 </h2> <div class="bvseo-question-detail"> </div> <div class="bvseo-author">Asked by: SLP32</div> <div class="bvseo-answer" data-answerid="5430771"> The gasket for V1090 is T910-00159-000. <div class="bvseo-author">Answered by: FoodSaver Brand</div> <div class="bvseo-pubdate">Date published: 2020-11-18</div> </div> </div> <div class="bvseo-question-answer" data-questionid="4560108"> <h2 class="bvseo-question"> I need the gaskets for a gm 710 food saver and a 3020 food saver. &amp;nbsp;Can you give me the part number to order them&amp;nbsp; </h2> <div class="bvseo-question-detail"> </div> <div class="bvseo-author">Asked by: Mackie1</div> <div class="bvseo-answer" data-answerid="5430688"> The gasket for your GM710 is 184794-000-000 and for the V3020 is T910-00075. <div class="bvseo-author">Answered by: FoodSaver Brand</div> <div class="bvseo-pubdate">Date published: 2020-11-18</div> </div> </div> </div> <script type="text/javascript"> if (document.getElementById('bvseo-questionsSection')) { document.getElementById('bvseo-questionsSection').style.display = 'none'; } </script> <!--end-questions--> <!--begin-pagination--> <ul id="bvseo-paginationSection"> <li class="bvseo-paginationItem"><a class="bvseo-paginationLink" href="https://www.foodsaver.com/parts-accessories/replacement-parts/foodsaver-gamesaver-lower-gasket/SAP_184794000000.html?&bvrrp=Main_Site-en_US/questions/product/3/SP_446951.htm">FoodSaver&reg; GameSaver&reg; Lower Gasket Questions - page 3</a></li> </ul> <!--end-pagination--> <ul id="BVSEO_meta" style="display:none!important"> <li data-bvseo="bvDateModified">y_2022, m_5, d_15, h_22CST</li> <li data-bvseo="ps">bvseo_bulk, prod_bvqa, vn_bulk_3.0.27</li> <li data-bvseo="cp">cp_2, bvpage2n</li> <li data-bvseo="co">co_hasquestionsanswers, tq_556</li> <li data-bvseo="cf">loc_en_US, sid_SP_446951, prod, sort_[SortEntry(order=LAST_APPROVED_ANSWER_SUBMISSION_TIME, direction=DESCENDING)]</li> <li data-bvseo="diagnostics">clientName_foodsaver</li> </ul> <!--end-bvseo-questions--> <ul id="BVSEOSDK_meta" style="display: none !important;"> <li data-bvseo="sdk">bvseo_sdk, dw_cartridge, 18.2.0, p_sdk_3.2.0</li> <li data-bvseo="sp_mt">CLOUD, getContent, 0ms</li> <li data-bvseo="ct_st">questions, product</li> </ul>
product-detail-view
oos-pdp