FoodSaver® Handheld Sealer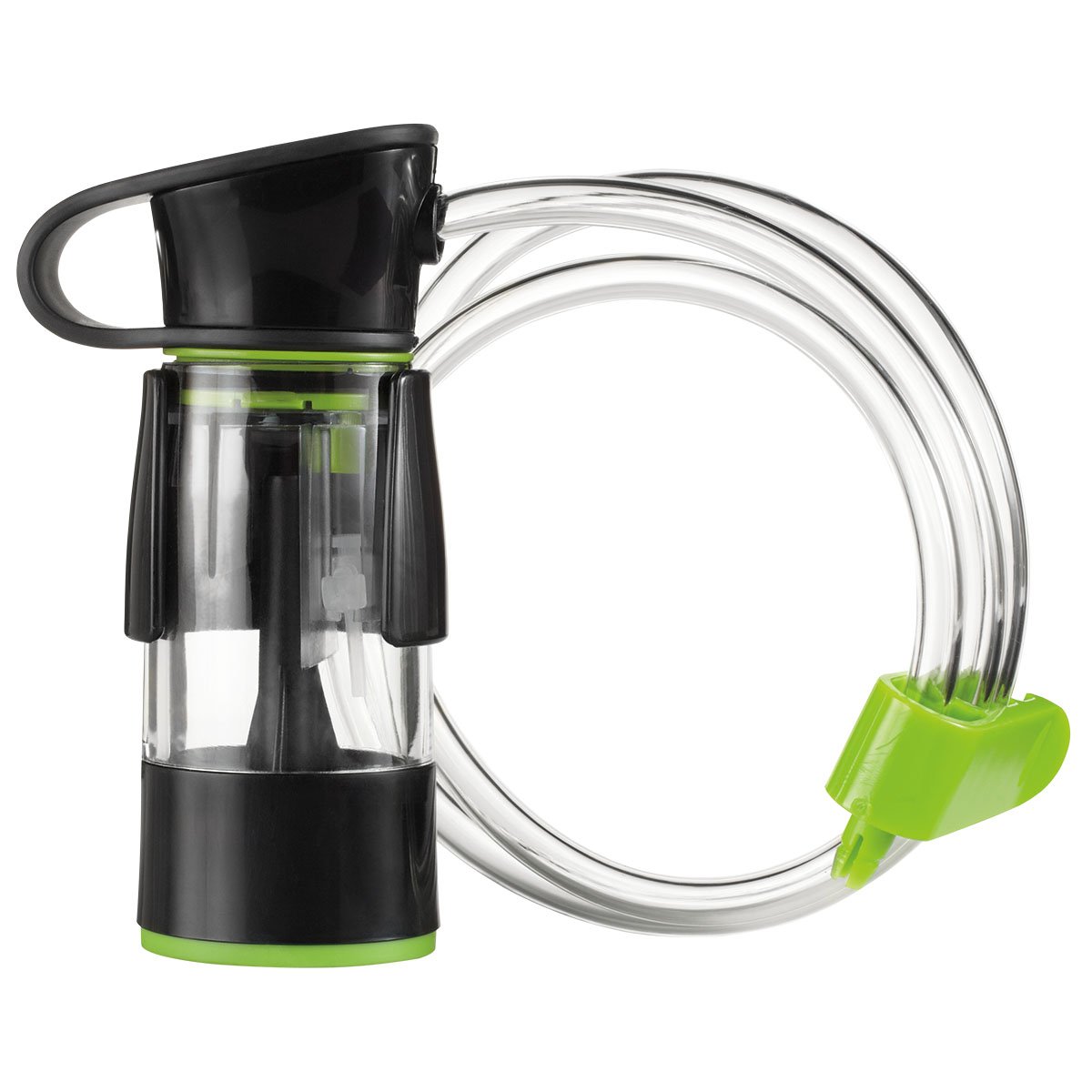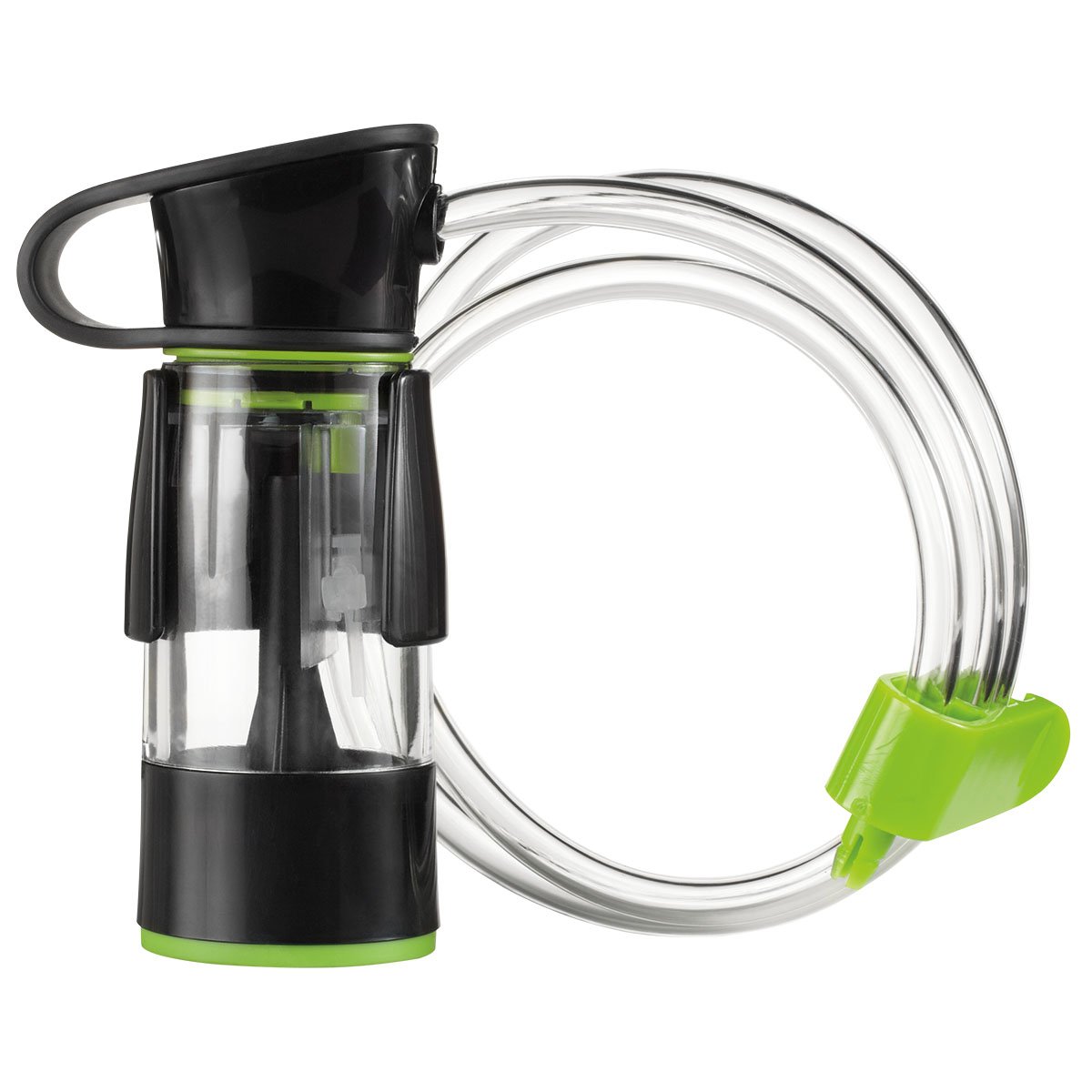 FoodSaver® Handheld Sealer
Become a FreshBucks Rewards member to earn points and save on FoodSaver purchases, Join Now
Already a member? Log in now
Final Sale: may not be returned or exchanged
Become a FreshBucks Rewards member to earn points and save on FoodSaver purchases, Join Now
Already a member? Log in now
Final Sale: may not be returned or exchanged
Want us to let you know when the item you wanted is back in stock?
---

Free Standard Shipping on Orders $50+

Free Express Shipping on Orders $100+ Details
---
Product Details
Description
The FoodSaver® Handheld Sealer is designed to work with FoodSaver® vacuum zipper bags, containers, canisters, and ALL other FoodSaver® accessories including wine stoppers, jar sealers and the Quick Marinator, without requiring additional adapters, or parts. Ideal for storing refrigerated and pantry foods, keeping them fresh longer compared to unwrapped foods.
Features
*Compatible with FM2000 and FM2100 Models Only.
Includes (1) Handheld Sealer with clip and (1) Accessory Hose
Rated

5

out of

5
by
Lbburk8916
from
Works great, with my sealing machine.
Bought about 3 weeks ago use it every day. Love it!!!!!!!!!!!!!!
Date published: 2016-07-07
Rated

5

out of

5
by
Gkj14
from
Simple
Fast hook up. A easy use item not complicated. Multi uses.
Date published: 2018-02-22
Rated

5

out of

5
by
wbsummer
from
great product
very handy to use with your bags to keep my product fresh
Date published: 2014-12-26
Rated

1

out of

5
by
Juless
from
I need to know how to empty this accessory.
I had some beef franks which I wanted to freeze after I took two out of an 8 pack. I vacuumed them which was very successful and then wanted to remove the juices from the hand held accessory. I could not get the D*** thing apart. I looked on youtube, I looked at the manual but please just tell me how to get this clean before bacteria is untamed. After corona, I don't need this!
Date published: 2020-05-19
Rated

5

out of

5
by
DaveL
from
Works as promised
Works like a champ, great for all the food items you want to save instead of using containers. Easy to seal and throw bags in the freezer.
Date published: 2016-11-23
Rated

2

out of

5
by
Marg
from
Fragile & inflated $
This breaks easily and is overly expensive to replace. I love what it does sealing jars, but it's crazy how flimsy and expensive it is.
Date published: 2019-08-16
Rated

4

out of

5
by
SAM13
from
Not too enthused with sealer
Lost seal/vacuum in every bag. Don't know if problem is with the top of bag and the snapping strips/bars. Other brand zip lock bags also lost seal/vacuum. The adapter is much better than the hand (rechargeable) adapter and good quality, but could not get the the bags to hold the vacuum, which is why I stick to heat-seal bags and containers/canisters.
Date published: 2016-01-19
Rated

3

out of

5
by
anony
from
Not a stand-alone device.
I'm sure it is a great product, however it is not a stand-alone device, and by its description I thought it was. It is not of use to me at the present time. Please make sure this is apparent on your product descriptions. Thanks so much!
Date published: 2017-03-08
Rated

5

out of

5
by
Jackie50
from
I Keep It Right Next To the Foodsaver!
It works on everything, I use it mainly on the FreshSaver Bags and keep it in place when doing multiple bags and containers. I keep it in the drawer by my FoodSaver. I wouldn't mind if the accessory hose "nozzle" were a bit longer for easier fitting into the port of my older Model 3230.
Date published: 2016-02-07
Rated

5

out of

5
by
Spyce
from
Nice
I upgraded to a new FoodSaver, FM 2100, and decided to purchase this accessory to replace my FreshSaver handheld unit. This handheld sealer attachment is only for FoodSaver models, FM 2000 and FM 2100. Each of these models allows the handheld to be attached to the unit. On the left side of the unit at the top, there is a small rubber piece that comes off. The handheld is encased with a black clip with a hook. The hook fits in the space where the rubber piece was attached. I like the compact size of the handheld and being able to attach it to the FoodSaver. The rubber hose can be corralled with the attached hose clip so it stays nicely coiled. The attachment is easy to use, just make sure to firmly snap the tip into the accessory port on the FoodSaver. Canisters are sealed, and the jar sealer is used by removing the top portion of the handheld and inserting the tip Into the port on the canister or jar sealer. I enjoy being able to seal canisters, bags and containers with one unit. Before I had to use the hose and my FoodSaver to seal canisters and to use the jar sealer, and I used my FreshSaver handheld to seal bags and containers. Now I can seal everything with one attachment! I held onto my other FreshSaver for a few days just in case this one didn't work as well, but it works very well with FreshSaver bags, canisters, containers, and the jar sealer. The FM 2000 and FM 2100 do not have a canister button like my old FoodSaver so after hitting vacuum and seal, the FoodSaver will still go into seal mode after the air is removed from the bag or other item being sealed. I stop the process once the seal light comes on by moving the switch on the FoodSaver from operate to Store or Open. All in all, this is a great accessory item to outfit the FM 2000 and FM 2100 FoodSaver models.
Date published: 2015-12-28
Rated

5

out of

5
by
Bud1
from
Gives your machine a wider variety of uses.
I purchased the base model food saver vaccum sealer. I previously owned the little battery operated handheld pump used to seal the zipper bags. I like using the quart / gallon zipper bags as they are perfect for packaging wild game. This device allows me to use the zipper bags again.
Date published: 2019-03-14
Rated

3

out of

5
by
Perioperry
from
Useful accessory with a weak point
The little "peg" that plugs into the accessory port is a weak link. It can break after repeated uses. The handheld sealer is not warranted, so you have to buy a new one when the plug eventually breaks.
Date published: 2021-02-10
Rated

5

out of

5
by
Teresa58
from
This product makes living on a budget a lot easier
Your product is the best thing ever I live on a fixed income and with this product I can buy in balk which makes my cash assistance go a lot further thank you
Date published: 2016-02-09
Rated

5

out of

5
by
Karen15
from
Easy peasy
This is an amazing add on to my Foodsaver. Love it for things that you use a little at a time. Cheese, lunch meat etc.
Date published: 2017-11-29
Rated

4

out of

5
by
jmatt
from
Worth the money
This was worth every penny I paid for it. It is better than the handheld vacuum sealer, gets more air out of the sealer bags.
Date published: 2016-08-04
Rated

5

out of

5
by
Richardr
from
FoodSaver saves my Nesco VS-12
I bought a Nesco VS-12 vacuum sealer. When it was to late to return i realized the hose attachment was no longer included or available. I tried various FoodSaver attachments and they all worked perfectly. I bought the: hose,Mason jar sealer kit,and the bag sealing attachment for bags with a valve. They all work perfectly ! There are many people searching the web for this solution. I hope they find the way to your site. Your attachments make vacuum sealers much more useful.
Date published: 2021-09-25
Rated

4

out of

5
by
G Burke
from
Nice sealer
Nice jar sealer, but a bit fussy. Sometimes you have to fiddle with it to get it to work. Overall good results.
Date published: 2020-11-25
Rated

1

out of

5
by
jackie 3
from
bad customer service
product no good,did not fit our food saver very hard time getting customer service to fix problem
Date published: 2018-12-30
Rated

5

out of

5
by
shawnee3
from
A must have accessory for the fm2100
Wish this came with the foodsaver unit. It works very well on bags and food storage containers.
Date published: 2016-02-14
Rated

5

out of

5
by
Joyce25
from
Hand held vacuum sealer
I just love this hand held sealer. So simple and easy to use. I highly recommend this product.
Date published: 2015-03-23
Rated

4

out of

5
by
Joette
from
Hand held sealer
It works good but it needs better information on how to use it. I would highly recommend it
Date published: 2020-12-10
Rated

5

out of

5
by
ScottyB
from
Great accessory
Now I can also use the reusable baggies for keeping things sealed up in the refrigerator.
Date published: 2019-02-15
Rated

5

out of

5
by
Ediana
from
Awesome!
It took a bit of getting used to, but I love it. It's great for keeping lunchmeats fresh.
Date published: 2015-10-08
Rated

5

out of

5
by
dns989
from
Vacuum sealer
I love it. Works just as expected. Works really well with the ziplock bags.
Date published: 2020-01-09
Rated

1

out of

5
by
cbo1
from
Poor quality
I have three of these and the tip broke on all of them. Very poor quality.
Date published: 2020-07-26
Rated

5

out of

5
by
DCash
from
Keeps liquid out of machine!!
Great design keeps the liquid pit of the machine when getting the air pit
Date published: 2018-01-01
Rated

4

out of

5
by
rupertrupert
from
Its ok
Took awhile to use cause you have to do it just right for it to work
Date published: 2016-12-27
Rated

4

out of

5
by
puggy
from
love it
It works great. Love sealing lunch meat to keep it fresher longer.
Date published: 2020-11-30
Rated

3

out of

5
by
disapointedinTexas
from
item is fragile, broke my first one taking it apart to clean it.
Date published: 2017-07-03
Rated

1

out of

5
by
Less
from
Miss leading
Got tricked. I thought I could use on the companies containers.
Date published: 2018-07-08
bvseo_sdk, dw_cartridge, 18.2.0, p_sdk_3.2.0
CLOUD, getReviews, 0ms
reviews, product
---
<!--begin-bvseo-questions--> <!--begin-questions--> <div id="bvseo-questionsSection"> <div class="bvseo-question-answer" data-questionid="3863390"> <h2 class="bvseo-question"> Will this work with my v3840 model </h2> <div class="bvseo-question-detail"> </div> <div class="bvseo-author">Asked by: Eric Roach</div> <div class="bvseo-answer" data-answerid="5084561"> Thank you for contacting us! Your FoodSaver v3840 Vacuum Sealing System has a Built-in Retractable Hose and we can&#39;t remove it but we can try to replace the Liquid Chamber to add a new one. We recommend replacing it every 18-24 months for optimum performance. <div class="bvseo-author">Answered by: FoodSaver Brand</div> <div class="bvseo-pubdate">Date published: 2020-03-27</div> </div> </div> <div class="bvseo-question-answer" data-questionid="4186458"> <h2 class="bvseo-question"> Does this work with the space saver foodsaver model? </h2> <div class="bvseo-question-detail"> </div> <div class="bvseo-author">Asked by: CELEE</div> <div class="bvseo-answer" data-answerid="5084525"> Thank you for taking the time to submit a review. We&#39;d like to learn more about your situation and what exactly happened. We want to make things right. So, please give us a call at 1-877-777-8042 or send us a message via live chat here on the site and we will get you all taken care of. For your convenience, we are available Mon-Sat, from 9 am-6 pm, EST. We look forward to hearing from you! <div class="bvseo-author">Answered by: FoodSaver Brand</div> <div class="bvseo-pubdate">Date published: 2020-03-27</div> </div> </div> <div class="bvseo-question-answer" data-questionid="4313613"> <h2 class="bvseo-question"> Where can I buy this if not online through Foodsaver? </h2> <div class="bvseo-question-detail"> </div> <div class="bvseo-author">Asked by: Christine313</div> <div class="bvseo-answer" data-answerid="5084419"> Thank you for asking! You can directly check our partners and retailer&#39;s websites as of right now they are the only ones who have the FoodSaver&amp;reg; The New Handheld Sealer. For more information on our retailers and partners please follow the link below: &#13;&#10;&#13;&#10;https://www.foodsaver.com/service-and-support/find-a-retailer/find-a-retailer.html <div class="bvseo-author">Answered by: FoodSaver Brand</div> <div class="bvseo-pubdate">Date published: 2020-03-27</div> </div> </div> <div class="bvseo-question-answer" data-questionid="4293475"> <h2 class="bvseo-question"> I have a V3230, Is there a adapter that will work with the Zip lock bags ? I have the tubing but no piece to sit on bag to vacuum. </h2> <div class="bvseo-question-detail"> </div> <div class="bvseo-author">Asked by: zbuzz1959</div> <div class="bvseo-answer" data-answerid="5084058"> Thank you for reaching out! The Zipper Bag Adapter that will definitely fit your tubing and V3230 is the part number 137207-000-000. However, this is currently not available. You may click the link below to see what it looks like and may check other retailers who also brings the best of FoodSaver&amp;reg; products:&#13;&#10;&#13;&#10;https://www.foodsaver.com/accessories-and-parts/adapters/foodsaver-vacuum-zipper-bag-adapter/137207-000-000.html&#13;&#10;&#13;&#10;Have a wonderful day! <div class="bvseo-author">Answered by: FoodSaver Brand</div> <div class="bvseo-pubdate">Date published: 2020-03-27</div> </div> </div> <div class="bvseo-question-answer" data-questionid="4229030"> <h2 class="bvseo-question"> How do you seal liquids in a bag(soups etc.) </h2> <div class="bvseo-question-detail"> </div> <div class="bvseo-author">Asked by: Joe1234</div> <div class="bvseo-answer" data-answerid="5083908"> Great question! for liquids or soups, we advise using containers instead of bags. <div class="bvseo-author">Answered by: FoodSaver Brand</div> <div class="bvseo-pubdate">Date published: 2020-03-26</div> </div> </div> <div class="bvseo-question-answer" data-questionid="4142930"> <h2 class="bvseo-question"> Will this work on a V4800 series model </h2> <div class="bvseo-question-detail"> </div> <div class="bvseo-author">Asked by: Artc</div> <div class="bvseo-answer" data-answerid="5083735"> Great question! No, it will not work for the FoodSaver V4800 Series as the V4800 has a retractable hose and if you only want to replace the FoodSaver&amp;reg; Liquid Chamber Accessory. You can add it to your cart by following the link below:&#13;&#10;&#13;&#10;https://www.foodsaver.com/replacement-parts/foodsaver-liquid-chamber-accessory/166648-000-000.html <div class="bvseo-author">Answered by: FoodSaver Brand</div> <div class="bvseo-pubdate">Date published: 2020-03-26</div> </div> </div> <div class="bvseo-question-answer" data-questionid="4212243"> <h2 class="bvseo-question"> How do you use it? &amp;nbsp;No instructions! </h2> <div class="bvseo-question-detail"> </div> <div class="bvseo-author">Asked by: Jaysqd</div> <div class="bvseo-answer" data-answerid="5083152"> To better assist you with your inquiry, please click on the live chat link here on our site. Agents are available from Mondays through Saturdays, 9 am to 6 pm EST. <div class="bvseo-author">Answered by: FoodSaver Brand</div> <div class="bvseo-pubdate">Date published: 2020-03-26</div> </div> </div> <div class="bvseo-question-answer" data-questionid="4213978"> <h2 class="bvseo-question"> Will this work with VS1100 series? If not which one does ?? </h2> <div class="bvseo-question-detail"> </div> <div class="bvseo-author">Asked by: Akus</div> <div class="bvseo-answer" data-answerid="5082960"> Great question! We suggest our FoodSaver&amp;reg; Accessory Port Hose which is the one compatible with your machine VS1100.&#13;&#10;&#13;&#10;You can add it to your cart for a speedy checkout at the link below:&#13;&#10;&#13;&#10;https://www.foodsaver.com/replacement-parts/foodsaver-accessory-port-hose/176873-000-000.html#start&#61;2 <div class="bvseo-author">Answered by: FoodSaver Brand</div> <div class="bvseo-pubdate">Date published: 2020-03-26</div> </div> </div> <div class="bvseo-question-answer" data-questionid="4218836"> <h2 class="bvseo-question"> Can I use this to repair my Foodsaver V4880 / the little green tip broke off and it looks like I can attach this to the old hose after I cut off the broken end. </h2> <div class="bvseo-question-detail"> </div> <div class="bvseo-author">Asked by: hitbyspacejunk</div> <div class="bvseo-answer" data-answerid="5082858"> Great question! Our FoodSaver V4880 Vacuum Sealing System has a built-in retractable Accessory Hose. If you are looking for the FoodSaver&amp;reg; Liquid Chamber Accessory you check it here on this link below:&#13;&#10;&#13;&#10;https://www.foodsaver.com/replacement-parts/foodsaver-liquid-chamber-accessory/166648-000-000.html <div class="bvseo-author">Answered by: FoodSaver Brand</div> <div class="bvseo-pubdate">Date published: 2020-03-26</div> </div> </div> <div class="bvseo-question-answer" data-questionid="4192197"> <h2 class="bvseo-question"> I need one of these for my V4420. Can you tell me if one is available? </h2> <div class="bvseo-question-detail"> </div> <div class="bvseo-author">Asked by: Jatchis</div> <div class="bvseo-answer" data-answerid="5082223"> Thank you for bringing this to our attention! Our FoodSaver V4420&#39;s Handheld Sealer is not available as it is a built-in sealer. For us to assist you with the issue you are experiencing with your FoodSaver V4420 Vacuum Sealing System, please give us a call at 877-777-8042. For your convenience, we are available 9 am-6 pm Mon- Fri, EST and 9 am-6 pm Saturday, EST. We look forward to hearing from you! <div class="bvseo-author">Answered by: FoodSaver Brand</div> <div class="bvseo-pubdate">Date published: 2020-03-25</div> </div> </div> <div class="bvseo-question-answer" data-questionid="4307247"> <h2 class="bvseo-question"> Is the hand held portable sealer available for purchase&amp;nbsp; </h2> <div class="bvseo-question-detail"> </div> <div class="bvseo-author">Asked by: Ms Dee</div> <div class="bvseo-answer" data-answerid="5078597"> We deeply apologize for the delay. We appreciate your patience as we diligently work on replenishing our stock. We do not have a firm date as to when this item will be available. Keep an eye on our site for availability. <div class="bvseo-author">Answered by: FoodSaver Brand</div> <div class="bvseo-pubdate">Date published: 2020-03-23</div> </div> </div> <div class="bvseo-question-answer" data-questionid="4225781"> <h2 class="bvseo-question"> Will this work with FM5400 Series? </h2> <div class="bvseo-question-detail"> </div> <div class="bvseo-author">Asked by: Jeweledcobra</div> <div class="bvseo-answer" data-answerid="5077920"> To better assist you with obtaining replacement parts for your FoodSaver, please click on the live chat link here on our site. Agents are available M-Sat 9 am-6 pm EST. You may also give us a call at 877-777-8042. For your convenience, we are available 8 am-8 pm Mon- Fri, EST and 9 am-6 pm Saturday, EST. We look forward to hearing from you! <div class="bvseo-author">Answered by: FoodSaver Brand</div> <div class="bvseo-pubdate">Date published: 2020-03-22</div> </div> </div> <div class="bvseo-question-answer" data-questionid="4263801"> <h2 class="bvseo-question"> Will this work on the V4980? &amp;nbsp;I can&#39;t seem to find this part anywhere else. </h2> <div class="bvseo-question-detail"> </div> <div class="bvseo-author">Asked by: Hokuagility</div> <div class="bvseo-answer" data-answerid="5050461"> Excellent question! Our FoodSaver V4980 Vacuum Sealing System has a built-in retractable Accessory Hose. If you are looking for the FoodSaver&amp;reg; Liquid Chamber Accessory you check it here on this link below: &#13;&#10;&#13;&#10;https://www.foodsaver.com/replacement-parts/foodsaver-liquid-chamber-accessory/166648-000-000.html <div class="bvseo-author">Answered by: FoodSaver Brand</div> <div class="bvseo-pubdate">Date published: 2020-02-26</div> </div> </div> <div class="bvseo-question-answer" data-questionid="4049383"> <h2 class="bvseo-question"> I was steered to this product by your Customer service for use with my v2440, but the v2440 isn&#39;t listed among the models this works with. Can you tell me what I need to use in order to use my sealer on zippered bags? </h2> <div class="bvseo-question-detail"> </div> <div class="bvseo-author">Asked by: DavidCole</div> <div class="bvseo-answer" data-answerid="5038344"> Thank you for bringing this to our attention. We always strive to provide the highest quality products for our consumers. For your FoodSaver V2440 Vacuum Sealing System&#39;s Handheld Sealer Inquiry Yes they can be used for this specific Vacuum Sealer. We hope this helps and if there&#39;s anything we can do to assist you or for updates, please send us a direct message via live chat here on the website or give us a call at 877-777-8042. For your convenience, we are available 9 am-6 pm Mon- Fri, EST and 9 am-6 pm Saturday, EST. <div class="bvseo-author">Answered by: FoodSaver Brand</div> <div class="bvseo-pubdate">Date published: 2020-02-20</div> </div> </div> <div class="bvseo-question-answer" data-questionid="4049406"> <h2 class="bvseo-question"> I asked this a few minutes ago, but my question seems to have disappeared. I have a v2440, and your customer service told me this was the part I need for it to work with zipper bags. It looks like it&#39;s designed for different models. Will it work? </h2> <div class="bvseo-question-detail"> </div> <div class="bvseo-author">Asked by: DavidCole</div> <div class="bvseo-answer" data-answerid="5038332"> Thank you for bringing this to our attention. We always strive to provide the highest quality products for our consumers. For your FoodSaver V2440 Vacuum Sealing System&#39;s Handheld Sealer Inquiry Yes they can be used for this specific Vacuum Sealer. We hope this helps and if there&#39;s anything we can do to assist you or for updates, please send us a direct message via live chat here on the website or give us a call at 877-777-8042. For your convenience, we are available 9 am-6 pm Mon- Fri, EST and 9 am-6 pm Saturday, EST. <div class="bvseo-author">Answered by: FoodSaver Brand</div> <div class="bvseo-pubdate">Date published: 2020-02-20</div> </div> </div> <div class="bvseo-question-answer" data-questionid="3376627"> <h2 class="bvseo-question"> How is this different from part&amp;nbsp;176869-000-000 ??? </h2> <div class="bvseo-question-detail"> </div> <div class="bvseo-author">Asked by: WhoCares</div> <div class="bvseo-answer" data-answerid="3577285"> Thank you for asking! They are one in the same. We apologize for any confusion. <div class="bvseo-author">Answered by: FoodSaver Support</div> <div class="bvseo-pubdate">Date published: 2019-10-29</div> </div> </div> <div class="bvseo-question-answer" data-questionid="3291910"> <h2 class="bvseo-question"> Will this work with my 550 foodsaverT </h2> <div class="bvseo-question-detail"> </div> <div class="bvseo-author">Asked by: Tomspigpen</div> <div class="bvseo-answer" data-answerid="3522264"> Great question! This hose is only compatible with the FM2XXX and GM2XXX. Below is a link to the accessory hose for your model: &#13;&#10;&#13;&#10;https://www.foodsaver.com/accessories-and-parts/replacement-parts/vacuum-sealer-v2000-series/foodsaver-accessory-hose/T17-0059.html?src&#61;17ZS <div class="bvseo-author">Answered by: FoodSaver Support</div> <div class="bvseo-pubdate">Date published: 2019-10-29</div> </div> </div> <div class="bvseo-question-answer" data-questionid="3285017"> <h2 class="bvseo-question"> If I have a v2244 can I buy this to seal zipper vacuum bags or I need another adapter beside this one&amp;nbsp; </h2> <div class="bvseo-question-detail"> </div> <div class="bvseo-author">Asked by: Suely Forgea</div> <div class="bvseo-answer" data-answerid="3514336"> The Handheld Sealer hose is only compatible with the FM2XXX and GM2XXX series. In order to seal zipper bags, you can use your existing accessory hose and then attach the Zipper Bag Adapter. Follow the link below to add the Zipper Bag Adapter to your cart: &#13;&#10;&#13;&#10;https://www.foodsaver.com/accessories-and-parts/adapters/foodsaver-vacuum-zipper-bag-adapter/137207-000-000.html?src&#61;17ZS <div class="bvseo-author">Answered by: FoodSaver Support</div> <div class="bvseo-pubdate">Date published: 2018-11-05</div> </div> </div> <div class="bvseo-question-answer" data-questionid="3251265"> <h2 class="bvseo-question"> I am trying to seal a fruit jar with with my FoodSaver Handheld Sealer but can&#39;t figure out why it won&#39;t seal. It sealed the little dish that came with it. </h2> <div class="bvseo-question-detail"> </div> <div class="bvseo-author">Asked by: tish28</div> <div class="bvseo-answer" data-answerid="3491670"> In order to better assist you with this, we will need additional information. Please click on the live chat link here on our site. Agents are available M-Sat 9a-6p EST. You may also give us a call at 877-777-8042. For your convenience, we are available 8a-8p Mon- Fri, EST and 9a-6p Saturday, EST. We look forward to hearing from you! <div class="bvseo-author">Answered by: FoodSaver Support</div> <div class="bvseo-pubdate">Date published: 2018-10-21</div> </div> </div> <div class="bvseo-question-answer" data-questionid="3237427"> <h2 class="bvseo-question"> Will the new handheld sealer work with the V3200 series Food saver. </h2> <div class="bvseo-question-detail"> </div> <div class="bvseo-author">Asked by: CSM Mckoy</div> <div class="bvseo-answer" data-answerid="3484722"> Thank you for asking! The FoodSaver&amp;reg; Handheld Sealer was designed specifically for the &#13;&#10;FM2XXX and GM2XXX models. Below is a link to the only accessory hose available for your model: &#13;&#10;&#13;&#10;https://www.foodsaver.com/accessories-and-parts/replacement-parts/vacuum-sealer-v2000-series/foodsaver-accessory-hose/T17-0059.html?src&#61;17ZS <div class="bvseo-author">Answered by: FoodSaver Support</div> <div class="bvseo-pubdate">Date published: 2018-12-01</div> </div> </div> <div class="bvseo-question-answer" data-questionid="3236717"> <h2 class="bvseo-question"> description mentions it can be used with canisters. how??? do u connect it. </h2> <div class="bvseo-question-detail"> </div> <div class="bvseo-author">Asked by: ironfish</div> <div class="bvseo-answer" data-answerid="3484712"> Great question! To use the Handheld Sealer hose with your canisters, simply remove the clear reservoir portion and you will see a little plastic tip. The tip inserts into the port on the lid of the canister. <div class="bvseo-author">Answered by: FoodSaver Support</div> <div class="bvseo-pubdate">Date published: 2019-02-20</div> </div> </div> <div class="bvseo-question-answer" data-questionid="3236439"> <h2 class="bvseo-question"> I have the V34980. I can seal bags, but it no longer seal with the hand held accessory. I use will not seal containers or wine bottles with the sealing corks I bought from you. Can it be replaced? If so, will it have instructions with it to replace it </h2> <div class="bvseo-question-detail"> </div> <div class="bvseo-author">Asked by: Brendie</div> <div class="bvseo-answer" data-answerid="3484697"> Thank you for asking. This hose is specifically for the FM2XXX/GM2XXX series FoodSavers. &#13;&#10;&#13;&#10;We&#39;re sorry to hear that you are experiencing issues with your FoodSaver. We pride ourselves on being the best in the business and would like the opportunity to turn this experience around for you. Please click on the live chat link here on our site so that we can discuss this further. Agents are available M-Sat 9a-6p EST. You may also give us a call at 877-777-8042. For your convenience, we are available 8a-8p Mon- Fri, EST and 9a-6p Saturday, EST. We look forward to hearing from you! <div class="bvseo-author">Answered by: FoodSaver Support</div> <div class="bvseo-pubdate">Date published: 2018-10-21</div> </div> </div> <div class="bvseo-question-answer" data-questionid="3216625"> <h2 class="bvseo-question"> I have a model 2100 sealer. I want to use the vacuum sealer to seal some jar lids and canisters. I have the old tubing from a previous Food Saver. The tube tip end will not fit into the accessory port. Do I have to have a different tubing? </h2> <div class="bvseo-question-detail"> </div> <div class="bvseo-author">Asked by: sledbetr</div> <div class="bvseo-answer" data-answerid="3468118"> Thank you for asking! The FM2100 uses a different hose than previous vacuum sealers you may have owned. Here is a link to the hoses you can use with it: &#13;&#10;&#13;&#10;https://www.foodsaver.com/accessories-and-parts/accessory-hoses/foodsaver-the-new-handheld-sealer/FA2000-000.html?src&#61;17ZS&#13;&#10;&#13;&#10;https://www.foodsaver.com/replacement-parts/foodsaver-accessory-port-hose/176873-000-000.html?src&#61;17ZS <div class="bvseo-author">Answered by: FoodSaver Support</div> <div class="bvseo-pubdate">Date published: 2018-09-17</div> </div> </div> <div class="bvseo-question-answer" data-questionid="3206403"> <h2 class="bvseo-question"> Does this work with the Deli containers? The description alludes to it working with all the containers. If not, what hose goes with that gray adaptor that came with the Deli containers? The one I think works is &amp;quot;not available on line&amp;quot; according to website </h2> <div class="bvseo-question-detail"> </div> <div class="bvseo-author">Asked by: Donna B</div> <div class="bvseo-answer" data-answerid="3463762"> We&#39;re glad you asked. This hose will seal deli containers, however, it is only compatible with the FM2XXX and GM2XXX series FoodSavers. <div class="bvseo-author">Answered by: FoodSaver Support</div> <div class="bvseo-pubdate">Date published: 2018-10-21</div> </div> </div> <div class="bvseo-question-answer" data-questionid="3193004"> <h2 class="bvseo-question"> Hi I have v3431 what adapter do I need to have to use the new style of canisters? </h2> <div class="bvseo-question-detail"> </div> <div class="bvseo-author">Asked by: ZACKLANE</div> <div class="bvseo-answer" data-answerid="3448478"> Thank you for asking! Your existing accessory hose can accommodate the new containers as they come with an adaptor. &#13;&#10;&#13;&#10;This particular hose is only for the FM2000/FM2100 and GM2050/GM2150 models. <div class="bvseo-author">Answered by: FoodSaver Support</div> <div class="bvseo-pubdate">Date published: 2019-10-26</div> </div> </div> <div class="bvseo-question-answer" data-questionid="3191592"> <h2 class="bvseo-question"> Is this handheld sealer what I need to use with my vacuum sealing canisters. .?? Will the hose fit on the food saver system?? </h2> <div class="bvseo-question-detail"> </div> <div class="bvseo-author">Asked by: Bertie</div> <div class="bvseo-answer" data-answerid="3448165"> Thank you for asking! This accessory hose is specifically for the FM2000/FM2100 and GM2050/GM2150 models. It will work with all FoodSaver brand accessories and containers. <div class="bvseo-author">Answered by: FoodSaver Support</div> <div class="bvseo-pubdate">Date published: 2018-08-27</div> </div> </div> <div class="bvseo-question-answer" data-questionid="3176494"> <h2 class="bvseo-question"> Hi, will this work with the V2860 model?&#13;&#10;Best regards Jonas </h2> <div class="bvseo-question-detail"> </div> <div class="bvseo-author">Asked by: Jowen100</div> <div class="bvseo-answer" data-answerid="3435026"> Thanks for asking! This hose is specifically for the FM series manual sealers. Below is a link to the only accessory hose available for your model: &#13;&#10;&#13;&#10;https://www.foodsaver.com/accessories-and-parts/replacement-parts/vacuum-sealer-v2000-series/foodsaver-accessory-hose/T17-0059.html?src&#61;17ZS <div class="bvseo-author">Answered by: FoodSaver Support</div> <div class="bvseo-pubdate">Date published: 2018-08-15</div> </div> </div> <div class="bvseo-question-answer" data-questionid="3166567"> <h2 class="bvseo-question"> Will this item work with model V3400 </h2> <div class="bvseo-question-detail"> </div> <div class="bvseo-author">Asked by: Gisele</div> <div class="bvseo-answer" data-answerid="3426052"> FoodSaver&amp;reg; The New Handheld Sealer accessory hose is designed for the FM and GM series FoodSaver Vacuum Sealers. Check out the accessory hose for you V3400 series FoodSaver by following the link below: &#13;&#10;&#13;&#10;https://www.foodsaver.com/accessories-and-parts/replacement-parts/vacuum-sealer-v2000-series/foodsaver-accessory-hose/T17-0059.html?src&#61;17ZS <div class="bvseo-author">Answered by: FoodSaver Support</div> <div class="bvseo-pubdate">Date published: 2018-08-07</div> </div> </div> <div class="bvseo-question-answer" data-questionid="3153747"> <h2 class="bvseo-question"> Which accessories work with the V2244 model? </h2> <div class="bvseo-question-detail"> </div> <div class="bvseo-author">Asked by: Something New</div> <div class="bvseo-answer" data-answerid="3414065"> Great question! All of our current accessories, containers, bags, and rolls (except the 15&amp;quot; wide) will work with the V2244. This accessory hose, however, is specifically for the FM2000/2100 and GM2050/2150 models. Below is a link to the correct accessory hose for the V2244 model: &#13;&#10;&#13;&#10;https://www.foodsaver.com/accessories-and-parts/replacement-parts/vacuum-sealer-v2000-series/foodsaver-accessory-hose/T17-0059.html?src&#61;17ZS <div class="bvseo-author">Answered by: FoodSaver Support</div> <div class="bvseo-pubdate">Date published: 2018-07-26</div> </div> </div> <div class="bvseo-question-answer" data-questionid="3141398"> <h2 class="bvseo-question"> Can I use this for FoodSaver&amp;reg; Quick Marinator? </h2> <div class="bvseo-question-detail"> </div> <div class="bvseo-author">Asked by: JudeSo</div> <div class="bvseo-answer" data-answerid="3403865"> Yes! You can use the FoodSaver&amp;reg; The New Handheld accessory hose to vacuum seal the Quick Marinator. All you have to do is remove the clear reservoir. <div class="bvseo-author">Answered by: FoodSaver Support</div> <div class="bvseo-pubdate">Date published: 2018-07-17</div> </div> </div> </div> <script type="text/javascript"> if (document.getElementById('bvseo-questionsSection')) { document.getElementById('bvseo-questionsSection').style.display = 'none'; } </script> <!--end-questions--> <!--begin-pagination--> <ul id="bvseo-paginationSection"> <li class="bvseo-paginationItem"><a class="bvseo-paginationLink" href="https://www.foodsaver.com/parts-accessories/hoses-adaptors/foodsaver-handheld-sealer/SP_446924.html?&bvrrp=Main_Site-en_US/questions/product/5/SP_446924.htm">FoodSaver&reg; Handheld Sealer Questions - page 5</a></li> </ul> <!--end-pagination--> <ul id="BVSEO_meta" style="display:none!important"> <li data-bvseo="bvDateModified">y_2022, m_5, d_16, h_21CST</li> <li data-bvseo="ps">bvseo_bulk, prod_bvqa, vn_bulk_3.0.27</li> <li data-bvseo="cp">cp_4, bvpage2n</li> <li data-bvseo="co">co_hasquestionsanswers, tq_283</li> <li data-bvseo="cf">loc_en_US, sid_SP_446924, prod, sort_[SortEntry(order=LAST_APPROVED_ANSWER_SUBMISSION_TIME, direction=DESCENDING)]</li> <li data-bvseo="diagnostics">clientName_foodsaver</li> </ul> <!--end-bvseo-questions--> <ul id="BVSEOSDK_meta" style="display: none !important;"> <li data-bvseo="sdk">bvseo_sdk, dw_cartridge, 18.2.0, p_sdk_3.2.0</li> <li data-bvseo="sp_mt">CLOUD, getContent, 0ms</li> <li data-bvseo="ct_st">questions, product</li> </ul>
product-detail-view
oos-pdp