FoodSaver® Handheld Sealer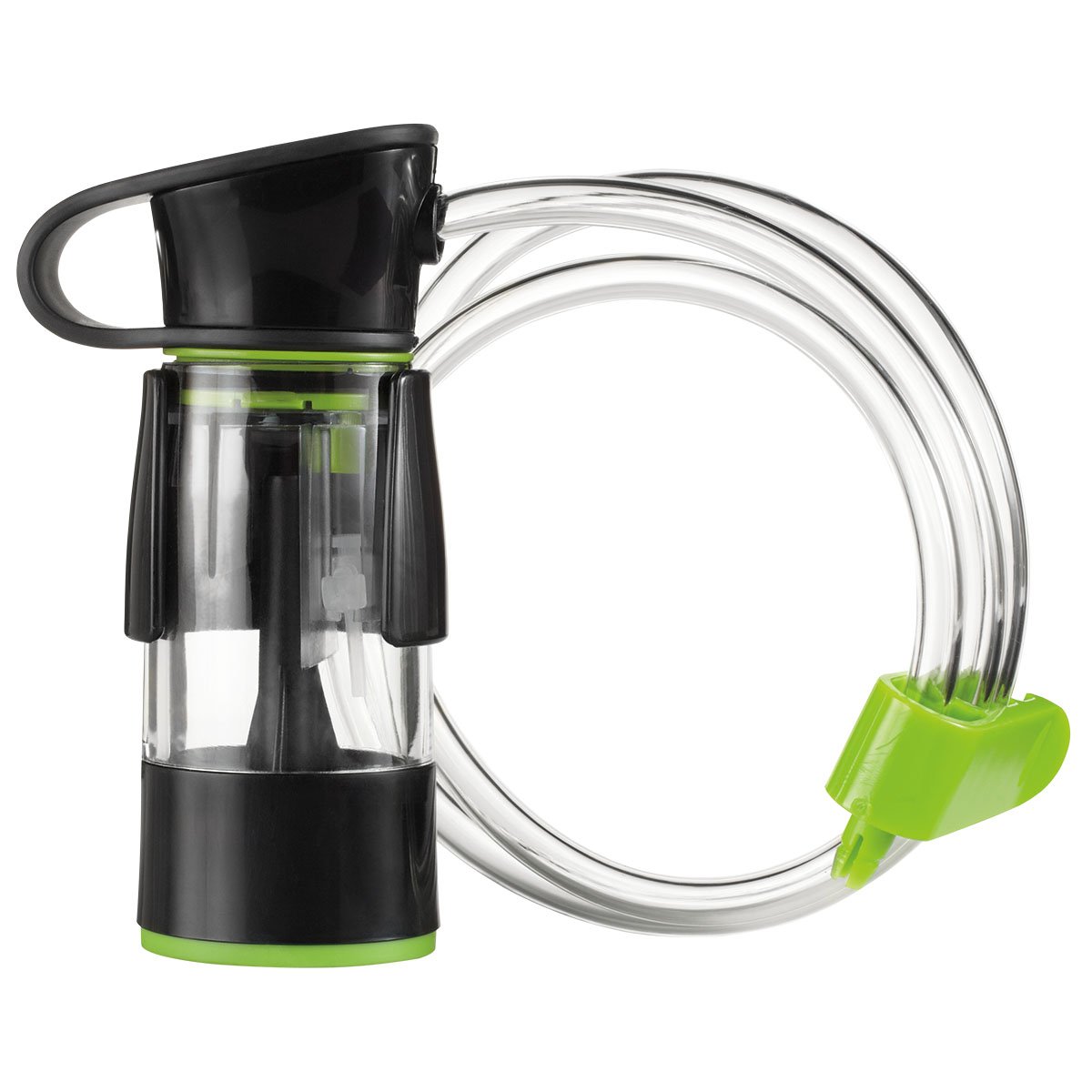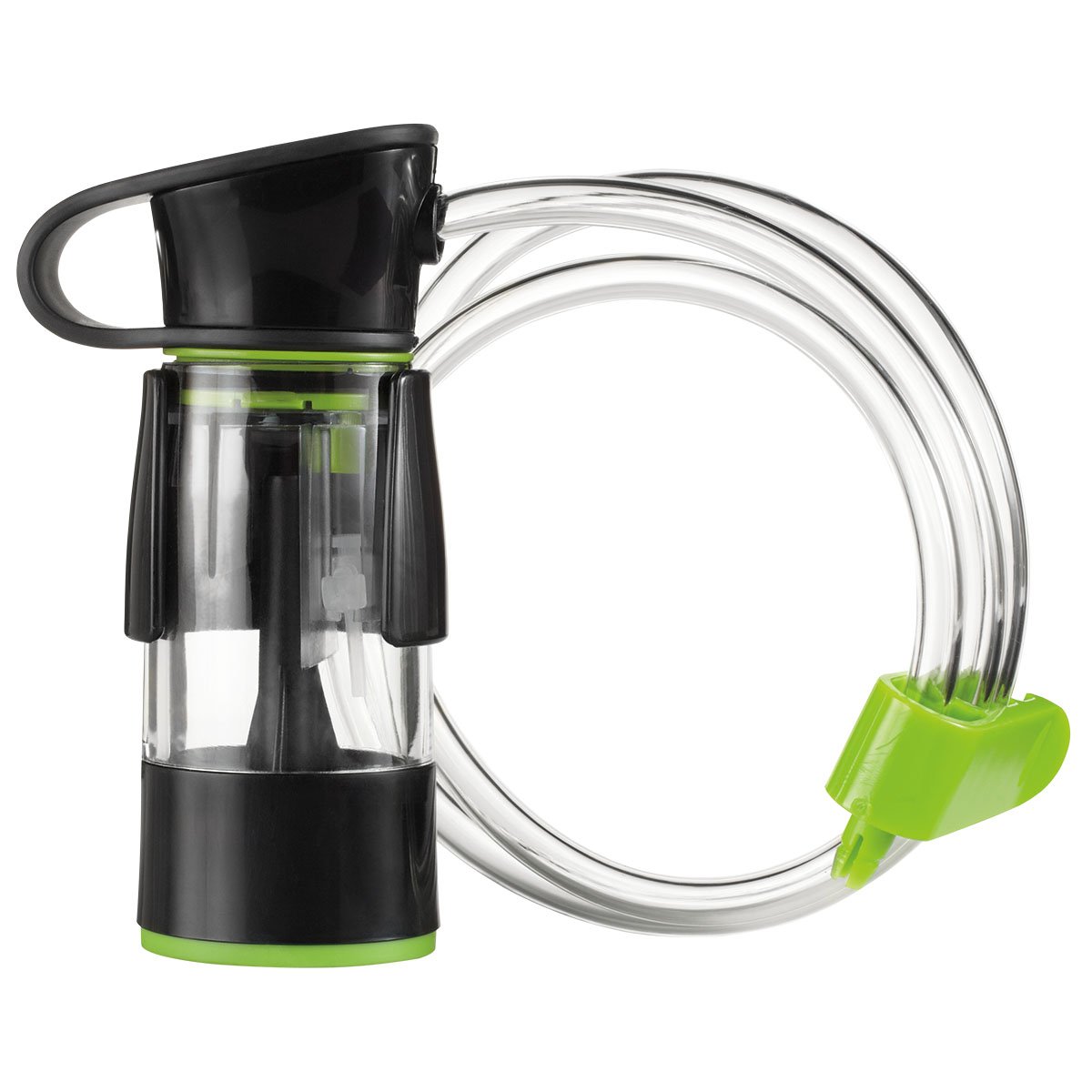 FoodSaver® Handheld Sealer
Become a FreshBucks Rewards member to earn points and save on FoodSaver purchases, Join Now
Already a member? Log in now
Final Sale: may not be returned or exchanged
Become a FreshBucks Rewards member to earn points and save on FoodSaver purchases, Join Now
Already a member? Log in now
Final Sale: may not be returned or exchanged
Want us to let you know when the item you wanted is back in stock?
---

Free Standard Shipping on Orders $50+

Free Express Shipping on Orders $100+ Details
---
Product Details
Description
The FoodSaver® Handheld Sealer is designed to work with FoodSaver® vacuum zipper bags, containers, canisters, and ALL other FoodSaver® accessories including wine stoppers, jar sealers and the Quick Marinator, without requiring additional adapters, or parts. Ideal for storing refrigerated and pantry foods, keeping them fresh longer compared to unwrapped foods.
Features
*Compatible with FM2000 and FM2100 Models Only.
Includes (1) Handheld Sealer with clip and (1) Accessory Hose
Rated

2

out of

5
by
Kat82
from
Am i using it wrong??
Very frustrating! The green top that others are referring to as a "button", is not. Wont suck out air from the zip bags. Green rubber on the bottom that I think is supposed to be a "seal", looks like its melted! So I'm wondering if thats why it won't work?!
Date published: 2015-04-16
Rated

1

out of

5
by
wwwanda
from
Do not waste your money!!!
I bought this and the Foodsaver vacuum bags. The $15 plastic handheld sealer only lasted a few months before the connector to the machine broke. Now it takes three hands to siphon air from the bags. Unfortunately I only have two hands. When I contacted Foodsaver, they informed me that parts and accessories are not warrantied.
Date published: 2018-10-26
Rated

5

out of

5
by
Jen12
from
Hand held is great
I just received this hand held vacuum sealer this week. I have to say its the easiest tool to use. I ordered the zipper bags for cheese and deli meats and can reseal them quickly after opening. Every vacuum sealer should have one. This will be used multiple times daily. Great product. I love that I can reuse the zipper bags with this tool. Thanks foodsaver.
Date published: 2015-03-27
Rated

1

out of

5
by
Patty1
from
Poor Quality
In five months time, the port broke. So sorry FoodSaver chose to not include my review. I called and was told it shouldn't have broken, but I will have to purchase the replacement.
Date published: 2018-06-03
Rated

5

out of

5
by
Selah
from
A pleasant surprise after a mistaken order.
My handheld sealer wouldn't hold a charge, so I purchased this. I thought it was just another plug in the wall sealer. Obviously, I didn't read the product description. The name was really all I looked at. Anyway, I pulled out my game saver and hooked it up. It works so much faster and better than the hand held one ever did. Very pleased!
Date published: 2017-08-30
Rated

4

out of

5
by
Peter71
from
Some Suggestions For the Very Fragile Connector
I use this with my FM2100. Originally, I thought I had a defective machine. When I tried to seal bags, the vacuum process would begin, but it would not switch to the "seal" process. I went through a long process with customer service with removing and cleaning gaskets, trying other suggestions, and finally I sent the unit back and they replaced it. When I got the new machine, the same thing occurred. I finally figured out the reason the "seal' process did not begin. This model will not attain a full vacuum seal on the unit if the handheld accessory hose is plugged in. Because the machine will not sense a full vacuum, the "seal" process will not begin. As a result the hose must be constantly inserted and removed which strains the very weak nipple connector on the hose. Numerous complaints have been made about this connector but no improvements have been made. I have called twice about this deficiency and each time the solution has been to send me another handheld accessory. Their engineers have done nothing to improve or strengthen the design of that connector. After the latest iteration I tried a different approach. I plugged the new hose in once and left it there permanently. When I wanted to use the unit to seal bags, I plugged the handheld accessory hose port outlet with my finger to make a firm seal. The machine would then be able to sense a full vacuum and initiate the sealing process. I then realized that the handheld attachment has a float mechanism designed to plug the hose if liquid fills the attachment's reservoir. By turning the unit upside down, that float mechanism will act as a plug on the hose port outlet and provide the necessary seal to create a full vacuum in the unit. Now I have another suggestion. Redesign the handheld adapter's Chamber Clip so that the adapter is stored in an upside-down position with the float sealer always resting against the hose port. Operation manuals should be rewritten to explain this requirement. Unfortunately, even routine use of the handheld adapter puts a strain on the connector's very weak nipple due to the resistance made by the hose coils and I fear that the connector will still eventually fail even when not being inserted and removed constantly. It still needs a redesign. With the fix recommended above, perhaps the hose can be attached directly and permanently and the connector eliminated altogether.
Date published: 2018-12-31
Rated

1

out of

5
by
Dr J
from
Great idea... poor design!!!
I used this for less than 6 months and then it would not connect to the Foodsaver 2000 port. Eventually the connecting tip broke off inside the base unit. Need a better way to connect the handheld unit to the base unit. When it works it does a good job of sealing the reusable bags - convenient and economical food storage.
Date published: 2018-08-18
Rated

1

out of

5
by
eds10314
from
They have a problem and they know it.
Foodsaver knows that the hand held sealer tip that goes into the machine is poorly designed and is subject to breakage. Selling a new hand held sealer to replace a broken one is wrong. It should be replaced for free.
Date published: 2020-02-11
Rated

2

out of

5
by
Earth491
from
Poor design
How many times one has to replace this hose assembly due to the very poor design and keeps on braking? I keep on seeing people still have issue with this hose.
Date published: 2020-03-21
Rated

2

out of

5
by
CBruster
from
Improve Please
I have purchased 3 of these in less than a year now. I just replaced another today. This item really needs improvement because the little green part that attaches to the unit breaks easily. Food Saver needs to improve this item because it is not reliable at all.
Date published: 2021-05-18
Rated

5

out of

5
by
Ksr7
from
Works great!
I love my new handheld sealer and the fact it works with my older model of the Food Saver machine.
Date published: 2017-07-13
Rated

1

out of

5
by
Jeeks
from
Green port fitting is fragile.
Bought this 6 months ago and it's already broken. The green tip that fits into the port developed a crack and no longer stays attached to the port, so it won't seal or pull a vacuum.
Date published: 2017-09-06
Rated

5

out of

5
by
SPAGZ
from
Money saver
It's a great product. I use it everyday. It's made of a sturdy strong material.
Date published: 2021-03-30
Rated

1

out of

5
by
x211sam
from
Poorly designed hose/nipple
The accessory connector hose will not stay in place. In addition, even if it did, it could not allow vacuum to occur since the ends [nipples] are too short. The nipples must depress the spring loaded plunger/sealer which must move to allow vacuum or air to flow out thru the hose. I bought this machine to replace an older one. If anyone knows of a company that will fix a problem or of a machine mede in America, pls post.
Date published: 2019-02-19
Rated

4

out of

5
by
JAdams
from
Quality Product
I don't have any criticism for this product, other than I didn't read it quite thoroughly. I thought this was an attachment that would work with my handheld device, but it has to be used with the large vacuum sealer. I was hoping for something that would be easier to pull out and use. I love the attachment that I have for canning jars and purchased this for use with the bottle stoppers. I just wish that I had read more carefully, thus the reason for my post.
Date published: 2017-06-19
Rated

5

out of

5
by
eva2784
from
love it
Love it so much..... it's so easy to use. ..I have so much fun try to find something to put in the bags just so I can use it
Date published: 2015-01-18
Rated

1

out of

5
by
BKCastleRock
from
Doesn't Fit FM 2100? Instructions are NOT Good
Hi everyone. I got this attachment for my FM2100 and the instructions say to "pry out the tab" on the APPLIANCE. I tried to fit the end of the hose into the port, and it was all loose like it doesn't fit. I then tried to "pry out the plastic tab" , from the APPLIANCE the green center of the port and it didn't seem right. I called to discuss and the agent said to NOT pry that out. The picture was referencing something on the ATTACHMENT, something on the ACCESSORY. Why would the instructions refer to the "APPLIANCE" and not the ATTACHMENT or the ACCESSORY? Very confusing instructions. And so tiny you can barely read it or see it. Anyway...the agent said that you have to stick the end in the port and twist it? But..the instructions DO NOT say that? I told the agent I would give it another try tonight....but ...the end of this ACCESSORY sure does not seem to fit into the port. I'll give it another try and call if unsuccessful. Another reviewer on this site said the same. If not for this experience, I"m happy with my FM2100 sealer so far....
Date published: 2015-11-23
Rated

2

out of

5
by
Uncle Mike
from
Broken vacuum hose attachment.
I bought a FM2435-ECR from Amazon in August. The sealer works just fine but the green attachment hose base that goes into the sealer has cracked and will not allow the hose to draw a vacuum. It appears that I am not the only one to have this issue since others have complained about it in recent months. The old hoses that I had used with my original Foodsaver for over twenty years never had this problem but since this is a "new improved" model the old, reliable hoses will not fit in the connections on the machine. To add insult to injury I bought the same unit for my Son as a Christmas present and discovered mine was broken when I tried to show him how handy the sealer attachment was for sealing the zip lock bags. He wasn't impressed......... I called the Customer Service number and was told a replacement hose assembly would arrive in 8-9 days.
Date published: 2016-12-27
Rated

1

out of

5
by
Vince103
from
Jar sealer
I have bought 2 of these so far and they do not last 6 months before breaking.
Date published: 2018-07-25
Rated

5

out of

5
by
Dotti
from
GREAT PRODUCT
The New Hand Held Sealer is so very useful and is an intetral part of my kitchen. As will all of my Food Saver items, this is one of my favorites, easy to use. I would highly recommend the New Hand Held Sealer.
Date published: 2015-03-11
Rated

2

out of

5
by
Goat Granny
from
Poor Design
The part that fits into the machine is a very poor design. It wore out really quick, and will no longer fit in the machine. Very Frustrating as the Food Saver along with the food saver containers holds fresh lettuce from my garden for up to 4 weeks. That part i love, but not so much the cheap plastic parts they use.
Date published: 2018-03-20
Rated

3

out of

5
by
Sarah0802
from
Great but not with any liquid in the storage bag
I used this with great success with the storage bags for lunch meat and cheese. Unfortunately, I put hard boiled eggs that I bought and tried to seal but the liquid went into the sealer and I could not take it apart to clean it. After a few days, I had to throw it out. I am buying another one but now I know.
Date published: 2016-08-05
Rated

5

out of

5
by
bgshadowman
from
Love this item.
I am so impressed with my new food saver unit and all the attachments I have bought so far. I really enjoying using this with the zipper bags. I'm always trying to find things to use the bags with. I highly recommend this to anyone with the food saver unit. Can't wait to buy even more attachments to try.
Date published: 2015-06-10
Rated

5

out of

5
by
Martha Ann
from
Replacement part
I had done without this must have accessory after breaking mine trying to clean it. I finally realized how easy it would be to go online to the website and order another. The website was easy to navigate and my food sealer came promptly. I ordered two just in case I bust the other one again.
Date published: 2019-11-16
Rated

5

out of

5
by
holm10us
from
Works great
Best bag adapter to use ,Works so much better than I ever thought it would I highly recommend this to all Foodsaver users.Michael Holmes
Date published: 2014-11-21
Rated

1

out of

5
by
Cyntwin
from
Broke in less than a year
I purchased this less than 1 year ago and the end of the hose that attaches to the machine broke. I bought it to replace the original hose that broke the same way. I'm afraid I'm going to have to abandon this system to find one that won't break under gentle to normal use.
Date published: 2020-01-28
Rated

1

out of

5
by
nicaliw
from
Useless
This came with my foodsaver. It does not attach, barely slides in then pops right off.
Date published: 2015-02-17
Rated

4

out of

5
by
NickC
from
Green end breaks easily, keep it plugged in!
This is a must needed accessory for the foodsavers, however, there are issues with the ends breaking (either at the hose or at the machine) from constant insertion and removal. I had an older V2244 that used the gray ended hose that the plastic accessory port cracked on the female end of the machine. I replaced this with a newer FM2000 that had the green accessory port end. This also cracked but at the male end of the hose. Once they crack, they leak air and you can no longer use them. There are many other reviews that state the same thing. My workaround was to leave the accessory port always plugged into the foodsaver and to cap the end. I used a basic auto brake bleeder or zerk grease fitting rubber cap on the other end which is easy to remove when you want to use the accessory or put back when you want to use the machine's vacuuming function. The cap seals the accessory port when you don't want to use it. You can find them at most hardware or auto parts stores. I leave the clear attachment off and just use the handheld sealer by inserting the male end into plastic containers or wine bottle caps. I don't usually use the vacuum seal ziplock backs but if I did, I can easily put the clear attachment back on. My older V2244 came with an accessory port hose, the newer FM2000 didn't and I had to purchase this separately. I would have preferred including the accessory port hose for all machines with the port instead of having to purchase another $15 part.
Date published: 2020-12-21
Rated

5

out of

5
by
Gturb03
from
Easy
It is very easy to use. I like that I can reuse the zip lock bags.
Date published: 2015-01-05
Rated

5

out of

5
by
simba
from
Revising earlier review
I reviewed this a month ago saying accessory port didn't work. I was wrong. Hubby had to really force on the hose and it snaps in. Just keep pressing it in til it feels like you will break it. It won't break, there should be a click kind of sound. It works good now. Also customer service emailed me to get in touch with them, so I am changing my review to 5 stars.
Date published: 2020-07-14
bvseo_sdk, dw_cartridge, 18.2.0, p_sdk_3.2.0
CLOUD, getReviews, 0ms
reviews, product
---
<!--begin-bvseo-questions--> <!--begin-questions--> <div id="bvseo-questionsSection"> <div class="bvseo-question-answer" data-questionid="5273531"> <h2 class="bvseo-question"> Will this work on a vs1110 </h2> <div class="bvseo-question-detail"> </div> <div class="bvseo-author">Asked by: Billieritter</div> <div class="bvseo-answer" data-answerid="5838532"> Hello, this is Mateusz from FoodSaver!&#13;&#10;Thanks for reaching out to us. We will be more than happy to answer your question!&#13;&#10;&#13;&#10;The Handheld Sealer Accessory is compatible with your FoodSaver VS1110. Please put the hose into the port on your vacuum sealer and turn it slightly so that it locks into the port.&#13;&#10;&#13;&#10;Thank you and please stay safe!&#13;&#10;FoodSaver Care <div class="bvseo-author">Answered by: FoodSaver Brand</div> <div class="bvseo-pubdate">Date published: 2021-06-23</div> </div> </div> <div class="bvseo-question-answer" data-questionid="5271781"> <h2 class="bvseo-question"> I can&amp;rsquo;t get my retractable hose to retract. Model5200. I just bought I&#13;&#10;This last week. &amp;nbsp;I pulled it out just a little and it worked, but it won&amp;rsquo;t retract when I pull it out all the way. &amp;nbsp; </h2> <div class="bvseo-question-detail"> </div> <div class="bvseo-author">Asked by: Dede69</div> <div class="bvseo-answer" data-answerid="5836485"> Hello, this is Mateusz from FoodSaver!&#13;&#10;Thanks for reaching out to us. We will be more than happy to answer your question!&#13;&#10;&#13;&#10;To retract a hose that has been pulled beyond the recommended length, please consider the following: &#13;&#10; &#13;&#10;1. Place a FoodSaver&amp;reg; unit on the edge of your counter or similar surface. &#13;&#10;2. Then, with the hose hanging over the edge, pull with light but abrupt force downwards to dislodge the spring. &#13;&#10;3. While pulling, release tension fully without letting go of the tip of the accessory hose. &#13;&#10;4. Repeat step 2 as many times until the hose goes back in.&#13;&#10;&#13;&#10;Thank you and please stay safe!&#13;&#10;FoodSaver Care <div class="bvseo-author">Answered by: FoodSaver Brand</div> <div class="bvseo-pubdate">Date published: 2021-06-21</div> </div> </div> <div class="bvseo-question-answer" data-questionid="4968549"> <h2 class="bvseo-question"> Will this work with the FFS005X model? </h2> <div class="bvseo-question-detail"> </div> <div class="bvseo-author">Asked by: Michał</div> <div class="bvseo-answer" data-answerid="5636384"> Thank you for bringing this up to our attention. We are sorry for the delay in response. We understand that you want to know if your FoodSaver&amp;reg; Handheld Sealer is compatible with Your FoodSaver FFS005X . However, we can&#39;t find the model number that you provided to us, in line with this, we can&#39;t provide information if you can use the handheld sealer with your vacuum sealer kindly check the model number at the bottom part of the vacuum sealer. Hope this information helps. Should you have any inquiries or further questions, please let us know by sending an email through our FoodSaver website or you may call us at our toll-free number 1-877-777-8042. For your convenience, we are available from 8:00 am to 5:00 pm Monday - Friday, EST. <div class="bvseo-author">Answered by: FoodSaver Brand</div> <div class="bvseo-pubdate">Date published: 2021-04-02</div> </div> </div> <div class="bvseo-question-answer" data-questionid="4755918"> <h2 class="bvseo-question"> Is this compatible with VAC 1075? </h2> <div class="bvseo-question-detail"> </div> <div class="bvseo-author">Asked by: Anonymous</div> <div class="bvseo-answer" data-answerid="5633748"> Thank you for your interest in our FoodSaver&amp;reg; Handheld Sealer. We are sorry for the delay in response. We understand you want to know about this handheld sealer is compatible with your Vac1075. The accessory hose that is compatible with your Vac1075 is the accessory hose with part number T17-0059 with both gray ends. You may try to visit our website. Hope this information helps. Should you have any inquiries or further questions, please let us know by sending an email through our FoodSaver website or you may call us at our toll-free number 1-877-777-8042. For your convenience, we are available from 8:00 am to 5:00 pm Monday - Friday, EST. <div class="bvseo-author">Answered by: FoodSaver Brand</div> <div class="bvseo-pubdate">Date published: 2021-03-31</div> </div> </div> <div class="bvseo-question-answer" data-questionid="4694235"> <h2 class="bvseo-question"> How is attachment used </h2> <div class="bvseo-question-detail"> </div> <div class="bvseo-author">Asked by: Sachaa</div> <div class="bvseo-answer" data-answerid="5633079"> Thank you for your interest in our FoodSaver&amp;reg; Handheld Sealer. We are sorry for the delay in response. We understand you want to know how you can use this attachment. This Handheld Sealer is for you to vacuum seal the zipper bags, jar sealers, containers, canisters and bottle stopper. You can simply remove the liquid chamber for you to attach to the jar sealer, containers, canisters and bottle stopper. Hope this information helps. Should you have any inquiries or further questions, please let us know by sending an email through our FoodSaver website or you may call us at our toll-free number 1-877-777-8042. For your convenience, we are available from 8:00 am to 5:00 pm Monday - Friday, EST. <div class="bvseo-author">Answered by: FoodSaver Brand</div> <div class="bvseo-pubdate">Date published: 2021-06-24</div> </div> </div> <div class="bvseo-question-answer" data-questionid="5021608"> <h2 class="bvseo-question"> I have a VS0160 will it work with it? </h2> <div class="bvseo-question-detail"> </div> <div class="bvseo-author">Asked by: Bob24</div> <div class="bvseo-answer" data-answerid="5630876"> Thank you for bringing this up to our attention. We are sorry for the delay in response. We understand that you want to know if your FoodSaver&amp;reg; Handheld Sealer is compatible with our FoodSaver VS0160 Sealer PowerVac Compact Vacuum Sealing Machine. Yes, you can use it with your vacuum sealer. Simply remove the liquid chamber of your built-in retractable hose and attached it your jar sealer. Hope this information helps. Should you have any inquiries or further questions, please let us know by sending an email through our FoodSaver website or you may call us at our toll-free number 1-877-777-8042. For your convenience, we are available from 8:00 am to 5:00 pm Monday - Friday, EST. <div class="bvseo-author">Answered by: FoodSaver Brand</div> <div class="bvseo-pubdate">Date published: 2021-03-30</div> </div> </div> <div class="bvseo-question-answer" data-questionid="5040684"> <h2 class="bvseo-question"> I have the FM3900 series and today maybe our sealer cord came out a little too far and curious any tips to get it engage back to retracting back inside for storage. Love the machine, had it for a year now. &amp;nbsp;Thanks </h2> <div class="bvseo-question-detail"> </div> <div class="bvseo-author">Asked by: user2020</div> <div class="bvseo-answer" data-answerid="5630561"> Thank you for bringing this up to our attention. We are sorry for the delay in response. We understand that you want to know how you can retract back your retractable hose of your FM3900 series. We&#39;ll be glad to help. You may try to pull out the retractable hose until you reach the end of the hose, when you hear the click sound, it will retract back to your vacuum sealer. Hope this information helps. Should you have any inquiries or further questions, please let us know by sending an email through our FoodSaver website or you may call us at our toll-free number 1-877-777-8042. For your convenience, we are available from 8:00 am to 5:00 pm Monday - Friday, EST. <div class="bvseo-author">Answered by: FoodSaver Brand</div> <div class="bvseo-pubdate">Date published: 2021-03-30</div> </div> </div> <div class="bvseo-question-answer" data-questionid="5050217"> <h2 class="bvseo-question"> How do you replace the handheld sealer in the V4400 machine? </h2> <div class="bvseo-question-detail"> </div> <div class="bvseo-author">Asked by: raggit101</div> <div class="bvseo-answer" data-answerid="5614511"> Thank you for your interest in our FoodSaver&amp;reg; 2-in-1 Automatic Vacuum Sealing System with Starter Kit, v4440, Black Finish. We are sorry for the delay in response. We understand that you want to know how you can replace the handheld sealer of your vacuum sealer. The retractable handheld sealer of your vacuum sealer is not replaceable. We are sorry for the inconvenience this may cost you. If our product has failed due to poor quality, we will be happy to replace it. For us to further assists you with your concern, please let us know by sending an email through our FoodSaver website or you may call us at our toll-free number 1-877-777-8042. For your convenience, we are available from 8:00 am to 5:00 pm Monday - Friday, EST. <div class="bvseo-author">Answered by: FoodSaver Brand</div> <div class="bvseo-pubdate">Date published: 2021-03-26</div> </div> </div> <div class="bvseo-question-answer" data-questionid="4506607"> <h2 class="bvseo-question"> Will this work with the VS1150 model? </h2> <div class="bvseo-question-detail"> </div> <div class="bvseo-author">Asked by: Cecyb</div> <div class="bvseo-answer" data-answerid="5462156"> To better assist you with your concern, please click on the live chat link here on our site. Agents are available M-Sat 9 am-6 pm EST. You may also give us a call at 877-777-8042. For your convenience, we are available 8 am-8 pm Mon- Fri, EST and 9 am-6 pm Saturday, EST. We look forward to hearing from you! <div class="bvseo-author">Answered by: FoodSaver Brand</div> <div class="bvseo-pubdate">Date published: 2021-03-21</div> </div> </div> <div class="bvseo-question-answer" data-questionid="4535775"> <h2 class="bvseo-question"> I have a V2450, not the response I received for another series. &amp;nbsp;It&amp;quot;s brand new. &amp;nbsp;WILL this fit it? </h2> <div class="bvseo-question-detail"> </div> <div class="bvseo-author">Asked by: VeteranBear</div> <div class="bvseo-answer" data-answerid="5453180"> To better assist you with your concern, please click on the live chat link here on our site. Agents are available M-Sat 9 am-6 pm EST. You may also give us a call at 877-777-8042. For your convenience, we are available 8 am-8 pm Mon- Fri, EST and 9 am-6 pm Saturday, EST. We look forward to hearing from you! <div class="bvseo-author">Answered by: FoodSaver Brand</div> <div class="bvseo-pubdate">Date published: 2021-03-21</div> </div> </div> <div class="bvseo-question-answer" data-questionid="4497472"> <h2 class="bvseo-question"> I want to buy just the accessory hose. Do you sell the hose on its own? </h2> <div class="bvseo-question-detail"> </div> <div class="bvseo-author">Asked by: Anonymous</div> <div class="bvseo-answer" data-answerid="5444840"> We deeply apologize for the delay. We appreciate your patience as we diligently work on replenishing our stock. We do not have a firm date when this item will be available. Keep an eye on our site for availability. <div class="bvseo-author">Answered by: FoodSaver Brand</div> <div class="bvseo-pubdate">Date published: 2021-02-12</div> </div> </div> <div class="bvseo-question-answer" data-questionid="4764626"> <h2 class="bvseo-question"> Can this be used to seal canning jars </h2> <div class="bvseo-question-detail"> </div> <div class="bvseo-author">Asked by: Anonymous</div> <div class="bvseo-answer" data-answerid="5432800"> To better assist you with your inquiry, please click on the live chat link here on our site. Agents are available from Mondays through Saturdays, 9 am to 6 pm EST. <div class="bvseo-author">Answered by: FoodSaver Brand</div> <div class="bvseo-pubdate">Date published: 2021-06-07</div> </div> </div> <div class="bvseo-question-answer" data-questionid="4596774"> <h2 class="bvseo-question"> When will this item be back in stock. I need 2 as gifts? </h2> <div class="bvseo-question-detail"> </div> <div class="bvseo-author">Asked by: Nancy4948</div> <div class="bvseo-answer" data-answerid="5428897"> We deeply apologize for the delay. We appreciate your patience as we diligently work on replenishing our stock. We do not have a firm date when this item will be available. Keep an eye on our site for availability. <div class="bvseo-author">Answered by: FoodSaver Brand</div> <div class="bvseo-pubdate">Date published: 2020-11-17</div> </div> </div> <div class="bvseo-question-answer" data-questionid="4739215"> <h2 class="bvseo-question"> I need the hose to the food saver to seal jars can I buy them from u </h2> <div class="bvseo-question-detail"> </div> <div class="bvseo-author">Asked by: aprillautzenheiser1966</div> <div class="bvseo-answer" data-answerid="5417880"> We deeply apologize for the delay. We appreciate your patience as we diligently work on replenishing our stock. We do not have a firm date when this item will be available. Keep an eye on our site for availability. <div class="bvseo-author">Answered by: FoodSaver Brand</div> <div class="bvseo-pubdate">Date published: 2020-11-10</div> </div> </div> <div class="bvseo-question-answer" data-questionid="4751594"> <h2 class="bvseo-question"> Can this product be used to seal regular and wide mouth canning jars? </h2> <div class="bvseo-question-detail"> </div> <div class="bvseo-author">Asked by: Anonymous</div> <div class="bvseo-answer" data-answerid="5416546"> Thank you for showing interest in our product. Sorry for the delayed response. Yes, definitely, you can seal a Mason jar in this Handheld Sealer. It is not electric, we just have to connect it to the machine to make it work. <div class="bvseo-author">Answered by: FoodSaver Brand</div> <div class="bvseo-pubdate">Date published: 2020-11-09</div> </div> </div> <div class="bvseo-question-answer" data-questionid="4755287"> <h2 class="bvseo-question"> Does handheld sealer work with the VS1100?&#13;&#10;And when will the wide- and regular-mouth jar sealers be back in stock? </h2> <div class="bvseo-question-detail"> </div> <div class="bvseo-author">Asked by: BookJohn</div> <div class="bvseo-answer" data-answerid="5411323"> Thank you for reaching out to us regarding your Inquiry! Our FoodSaver&amp;reg; Accessory Hose part number T17-0059 is the perfect fit for your FoodSaver&amp;reg; VS1100. We appreciate your patience as we diligently work on replenishing our stock. Alternatively, you may search the part number on other retailer websites which also brings out the best of the FoodSaver brand. You can use the link below to see the list of our retailers:&#13;&#10;&#13;&#10;https://www.foodsaver.com/service-and-support/find-a-retailer/find-a-retailer.html <div class="bvseo-author">Answered by: FoodSaver Brand</div> <div class="bvseo-pubdate">Date published: 2020-11-29</div> </div> </div> <div class="bvseo-question-answer" data-questionid="4764098"> <h2 class="bvseo-question"> Will this hand held adapter work with my Food Saver Model FM2106? </h2> <div class="bvseo-question-detail"> </div> <div class="bvseo-author">Asked by: Anonymous</div> <div class="bvseo-answer" data-answerid="5411176"> Thank you for reaching out to us regarding your Inquiry! Our FoodSaver&amp;reg; Accessory Hose part number T17-0059 is the perfect fit for your FoodSaver&amp;reg; FM2106. We appreciate your patience as we diligently work on replenishing our stock. Alternatively, you may search the part number on other retailer websites which also brings out the best of the FoodSaver brand. You can use the link below to see the list of our retailers:&#13;&#10;&#13;&#10;https://www.foodsaver.com/service-and-support/find-a-retailer/find-a-retailer.html <div class="bvseo-author">Answered by: FoodSaver Brand</div> <div class="bvseo-pubdate">Date published: 2020-11-05</div> </div> </div> <div class="bvseo-question-answer" data-questionid="4771085"> <h2 class="bvseo-question"> Does this work with the FM2106 model </h2> <div class="bvseo-question-detail"> </div> <div class="bvseo-author">Asked by: Chris N</div> <div class="bvseo-answer" data-answerid="5411065"> Thank you for reaching out to us regarding your Inquiry! Our FoodSaver&amp;reg; Accessory Hose part number T17-0059 is the perfect fit for your FoodSaver&amp;reg; FM2106. We appreciate your patience as we diligently work on replenishing our stock. Alternatively, you may search the part number on other retailer websites which also brings out the best of the FoodSaver brand. You can use the link below to see the list of our retailers:&#13;&#10;&#13;&#10;https://www.foodsaver.com/service-and-support/find-a-retailer/find-a-retailer.html <div class="bvseo-author">Answered by: FoodSaver Brand</div> <div class="bvseo-pubdate">Date published: 2020-11-05</div> </div> </div> <div class="bvseo-question-answer" data-questionid="4493311"> <h2 class="bvseo-question"> I have a model v4800. the green portion of the retractable handheld sealer that inserts into the canisters broke off. Can i use this part to repair this? </h2> <div class="bvseo-question-detail"> </div> <div class="bvseo-author">Asked by: Sue O</div> <div class="bvseo-answer" data-answerid="5409545"> Oh no! That is definitely not the kind of experience that we want you to have. We would love the opportunity to restore your faith in us. Please call our customer care team at 1-877-777-8042. For your convenience, we are available Mon-Fri 9 am-6 pm EST. We look forward to assisting you! <div class="bvseo-author">Answered by: FoodSaver Brand</div> <div class="bvseo-pubdate">Date published: 2020-11-04</div> </div> </div> <div class="bvseo-question-answer" data-questionid="4557343"> <h2 class="bvseo-question"> How does the handheld sealer works to seal i tried to use it on vacuum zipper bags, it vacuums but does not seal? Is there something i should do? </h2> <div class="bvseo-question-detail"> </div> <div class="bvseo-author">Asked by: Mojie</div> <div class="bvseo-answer" data-answerid="5408352"> We want to thank you for bringing this to our attention. We are always looking for ways to better our product, and your feedback is an invaluable part of that process. If you are still experiencing difficulty, please contact FoodSaver direct at 1-877-777-8042 and one of FoodSaver specialists will have you sealed in no time. Thanks! <div class="bvseo-author">Answered by: FoodSaver Brand</div> <div class="bvseo-pubdate">Date published: 2020-11-04</div> </div> </div> <div class="bvseo-question-answer" data-questionid="4755412"> <h2 class="bvseo-question"> How to seal the Ball Canning Jars </h2> <div class="bvseo-question-detail"> </div> <div class="bvseo-author">Asked by: Sherry K</div> <div class="bvseo-answer" data-answerid="5404643"> We are unable to identify the product base on your question. Please feel free to give us a call at 1-877-777-8042. We are available from Mondays - Fridays 9 AM-6 PM, EST. Our customer care specialist will be happy to assist you! <div class="bvseo-author">Answered by: FoodSaver Brand</div> <div class="bvseo-pubdate">Date published: 2020-11-02</div> </div> </div> <div class="bvseo-question-answer" data-questionid="4768698"> <h2 class="bvseo-question"> The little nipple on my sealer broke off. &amp;nbsp;Is this the replacement part I get? &amp;nbsp;Thank you&amp;nbsp; </h2> <div class="bvseo-question-detail"> </div> <div class="bvseo-author">Asked by: Anonymous</div> <div class="bvseo-answer" data-answerid="5404591"> Oh no! That is definitely not the kind of experience that we want you to have. Our FM2000 was made with the highest quality materials and we expect them to last. We would love the opportunity to restore your faith in us. Please call our customer care team at 1-877-777-8042. For your convenience, we are available Mon-Fri 9 am-6 pm EST. We look forward to assisting you! <div class="bvseo-author">Answered by: FoodSaver Brand</div> <div class="bvseo-pubdate">Date published: 2020-11-02</div> </div> </div> <div class="bvseo-question-answer" data-questionid="3406431"> <h2 class="bvseo-question"> the green nipple on the top valve broke on my sealer. Is this is replacement part I would need and how would I attach the hose to the machine? </h2> <div class="bvseo-question-detail"> </div> <div class="bvseo-author">Asked by: Kimclerk</div> <div class="bvseo-answer" data-answerid="5380080"> We&#39;re sorry to hear about vacuum sealer&#39;s accessory. The Handheld Sealer is built-in and isn&#39;t removable. For further assistance, please give us a call at 1-877-777-8042 or send us a message via live chat here on the site and we will get you all taken care of. We&#39;re open at 8 AM - 5 PM EST Monday to Friday. <div class="bvseo-author">Answered by: FoodSaver Brand</div> <div class="bvseo-pubdate">Date published: 2020-10-25</div> </div> </div> <div class="bvseo-question-answer" data-questionid="4567730"> <h2 class="bvseo-question"> I have a v3425 will this accessory work with this food saver? </h2> <div class="bvseo-question-detail"> </div> <div class="bvseo-author">Asked by: Chasidy</div> <div class="bvseo-answer" data-answerid="5259729"> Thank you for asking! Our FoodSaver&amp;reg; Accessory Hose part number T17-0059 is the perfect fit for your FoodSaver&amp;reg; v3425. We appreciate your patience as we diligently work on replenishing our stock. Alternatively, you may search the part number on other retailer websites which also brings out the best of the FoodSaver brand. You can use the link below to see the list of our retailers:&#13;&#10;&#13;&#10;https://www.foodsaver.com/service-and-support/find-a-retailer/find-a-retailer.html <div class="bvseo-author">Answered by: FoodSaver Brand</div> <div class="bvseo-pubdate">Date published: 2020-08-13</div> </div> </div> <div class="bvseo-question-answer" data-questionid="4531856"> <h2 class="bvseo-question"> Will this work on Model V2450. I have a brand new one, never used and want to include this. </h2> <div class="bvseo-question-detail"> </div> <div class="bvseo-author">Asked by: VeteranBear</div> <div class="bvseo-answer" data-answerid="5228011"> Thank you for reaching out to us regarding your Inquiry! Our FoodSaver&amp;reg; Accessory Hose part number T17-0059 is the perfect fit for your FoodSaver&amp;reg; V3240. We appreciate your patience as we diligently work on replenishing our stock. Alternatively, you may search the part number on other retailer websites which also brings out the best of the FoodSaver brand. You can use the link below to see the list of our retailers:&#13;&#10;&#13;&#10;https://www.foodsaver.com/service-and-support/find-a-retailer/find-a-retailer.html <div class="bvseo-author">Answered by: FoodSaver Brand</div> <div class="bvseo-pubdate">Date published: 2020-08-13</div> </div> </div> <div class="bvseo-question-answer" data-questionid="4456088"> <h2 class="bvseo-question"> Can the FoodSaver&amp;reg; The New Handheld Sealer be used with V3880 sealer </h2> <div class="bvseo-question-detail"> </div> <div class="bvseo-author">Asked by: donv1</div> <div class="bvseo-answer" data-answerid="5217381"> To better assist you with obtaining replacement parts for your FoodSaver, please click on the live chat link here on our site. Agents are available M-Sat 9 am-6 pm EST. You may also give us a call at 877-777-8042. For your convenience, we are available 8 am-8 pm Mon- Fri, EST and 9 am-6 pm Saturday, EST. We look forward to hearing from you! <div class="bvseo-author">Answered by: FoodSaver Brand</div> <div class="bvseo-pubdate">Date published: 2020-06-23</div> </div> </div> <div class="bvseo-question-answer" data-questionid="4483714"> <h2 class="bvseo-question"> Will this work with my V3240 model which has an accessory port? </h2> <div class="bvseo-question-detail"> </div> <div class="bvseo-author">Asked by: Eeyore5685</div> <div class="bvseo-answer" data-answerid="5199032"> Thank you for contacting us out regarding your Inquiry! Our FoodSaver&amp;reg; Accessory Hose part number T17-0059 is the perfect fit for your FoodSaver&amp;reg; V3240. We appreciate your patience as we diligently work on replenishing our stock. Alternatively, you may search the part number on other retailer websites which also brings out the best of the FoodSaver brand. You can use the link below to see the list of our retailers:&#13;&#10;&#13;&#10;https://www.foodsaver.com/service-and-support/find-a-retailer/find-a-retailer.html <div class="bvseo-author">Answered by: FoodSaver Brand</div> <div class="bvseo-pubdate">Date published: 2020-06-08</div> </div> </div> <div class="bvseo-question-answer" data-questionid="4477796"> <h2 class="bvseo-question"> is this hand sealer compatible with model #V2244 </h2> <div class="bvseo-question-detail"> </div> <div class="bvseo-author">Asked by: PamelaSSee</div> <div class="bvseo-answer" data-answerid="5192690"> To better assist you with obtaining replacement parts for your FoodSaver, please click on the live chat link here on our site. Agents are available M-Sat 9 am-6 pm EST. You may also give us a call at 877-777-8042. For your convenience, we are available 8 am-8 pm Mon- Fri, EST and 9 am-6 pm Saturday, EST. We look forward to hearing from you! <div class="bvseo-author">Answered by: FoodSaver Brand</div> <div class="bvseo-pubdate">Date published: 2020-06-03</div> </div> </div> <div class="bvseo-question-answer" data-questionid="4426911"> <h2 class="bvseo-question"> will this work with my existing containers that i used with my fm2000 sealer? </h2> <div class="bvseo-question-detail"> </div> <div class="bvseo-author">Asked by: n4vacume</div> <div class="bvseo-answer" data-answerid="5168264"> Thank you for contacting FoodSaver&amp;reg;. We truly appreciate your interest in our products. Handheld Sealer is designed to work with FoodSaver&amp;reg; vacuum zipper bags, containers, canisters, and ALL other FoodSaver&amp;reg; accessories including wine stoppers, jar sealers, and the Quick Marinator, without requiring additional adapters, or parts. Also, compatible with FM2000 and FM2100 Models Only. <div class="bvseo-author">Answered by: FoodSaver Brand</div> <div class="bvseo-pubdate">Date published: 2020-07-26</div> </div> </div> <div class="bvseo-question-answer" data-questionid="4426248"> <h2 class="bvseo-question"> Will this work on Model #V5860? &amp;nbsp; </h2> <div class="bvseo-question-detail"> </div> <div class="bvseo-author">Asked by: Lisa33569</div> <div class="bvseo-answer" data-answerid="5168182"> Thank you for taking the time to submit a review. We&#39;d like to learn more about your situation and what exactly happened. We want to make things right. So, please give us a call at 1-877-777-8042 or send us a message via live chat here on the site and we will get you all taken care of. For your convenience, we are available Mon-Sat, from 9 am-6 pm, EST. We look forward to hearing from you! <div class="bvseo-author">Answered by: FoodSaver Brand</div> <div class="bvseo-pubdate">Date published: 2020-05-18</div> </div> </div> </div> <script type="text/javascript"> if (document.getElementById('bvseo-questionsSection')) { document.getElementById('bvseo-questionsSection').style.display = 'none'; } </script> <!--end-questions--> <!--begin-pagination--> <ul id="bvseo-paginationSection"> <li class="bvseo-paginationItem"><a class="bvseo-paginationLink" href="https://www.foodsaver.com/parts-accessories/hoses-adaptors/foodsaver-handheld-sealer/SAP_FA2000000.html?&bvrrp=Main_Site-en_US/questions/product/3/SP_446924.htm">FoodSaver&reg; Handheld Sealer Questions - page 3</a></li> </ul> <!--end-pagination--> <ul id="BVSEO_meta" style="display:none!important"> <li data-bvseo="bvDateModified">y_2022, m_5, d_19, h_21CST</li> <li data-bvseo="ps">bvseo_bulk, prod_bvqa, vn_bulk_3.0.27</li> <li data-bvseo="cp">cp_2, bvpage2n</li> <li data-bvseo="co">co_hasquestionsanswers, tq_283</li> <li data-bvseo="cf">loc_en_US, sid_SP_446924, prod, sort_[SortEntry(order=LAST_APPROVED_ANSWER_SUBMISSION_TIME, direction=DESCENDING)]</li> <li data-bvseo="diagnostics">clientName_foodsaver</li> </ul> <!--end-bvseo-questions--> <ul id="BVSEOSDK_meta" style="display: none !important;"> <li data-bvseo="sdk">bvseo_sdk, dw_cartridge, 18.2.0, p_sdk_3.2.0</li> <li data-bvseo="sp_mt">CLOUD, getContent, 0ms</li> <li data-bvseo="ct_st">questions, product</li> </ul>
product-detail-view
oos-pdp