FoodSaver® Accessory Hose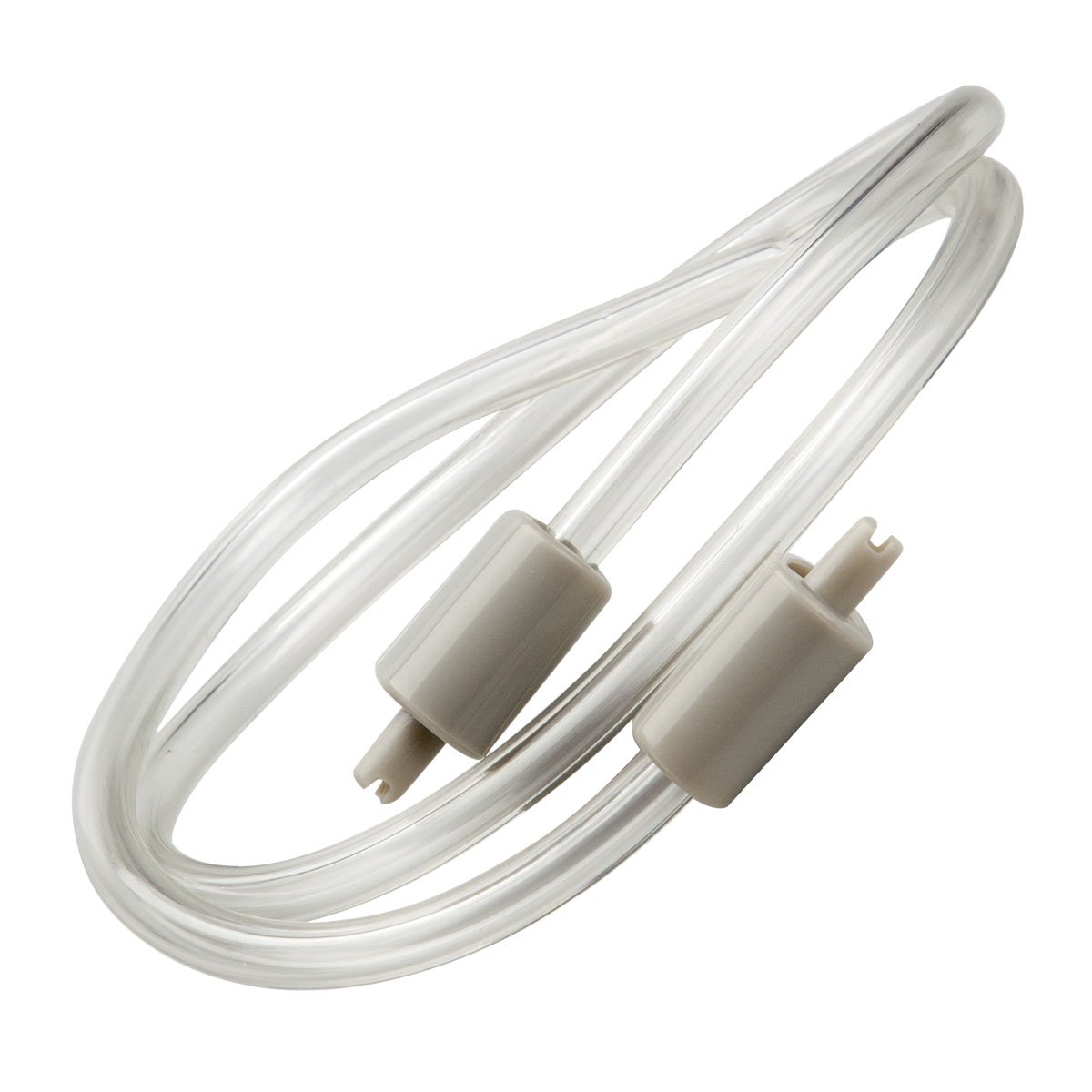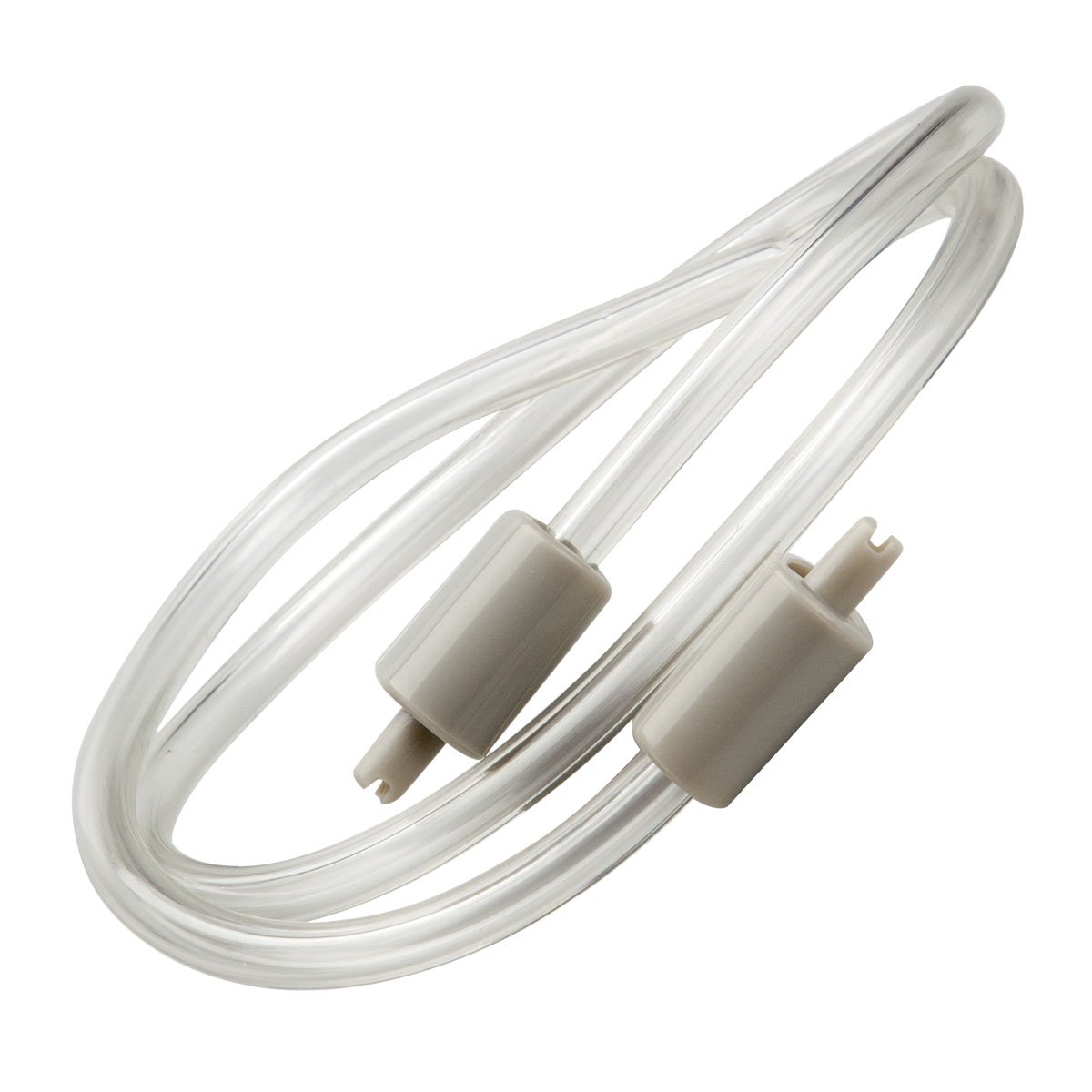 FoodSaver® Accessory Hose
Become a FreshBucks Rewards member to earn points and save on FoodSaver purchases, Join Now
Already a member? Log in now
Final Sale: may not be returned or exchanged
Become a FreshBucks Rewards member to earn points and save on FoodSaver purchases, Join Now
Already a member? Log in now
Final Sale: may not be returned or exchanged
Want us to let you know when the item you wanted is back in stock?
---

Free Standard Shipping on Orders $50+

Free Express Shipping on Orders $100+ Details
---
Product Details
Features
Works with all Foodsaver appliances exluding the FM2000, 4800, 4900 5800 series.
Rated

4

out of

5
by
RicJInAZ
from
accessory hose quandry
I ordered this device hoping to be able to use the plastic air nozzle to replace the one on my FoodSaver vacuum machine which had broken. Unfortunately, there was no way that I could figure out how to remove the nozzle(s) there was one at each end of the tube) and use it on my machine. I suppose, if one knew how this device is supposed to be used, that it would be very useful, but, since there were no instructions enclosed with the device, nor any apparent way that it could be attached to the vacuum machine that I could discern, it ended up being useless to me. I'm not being critical of the accessory hose, I just can't use it. Instead, I bought a new model of the FoodSaver which works much better than my old one did. If I had a criticism to make it would focus on the fact that, because of one small plastic external part being broken, I found it necessary to replace the entire machine. I readily admit that the new, better designed machine is far easier and more convenient to use than my old one which, except for one small broken part, is otherwise still usable. All other considerations aside, I really like the new machine.
Date published: 2014-07-18
Rated

5

out of

5
by
Ed1950
from
Game Changer
Inherited a foodsaver but it was missing the accessory hose. Hose attached directly to my wide mouth jar sealing attachment and it has expanded the uses of the food saver tremendously....wide mouth caning jars and traditional plastic vac bags...small inexpensive upgrade with great results. Thanks so much
Date published: 2017-03-25
Rated

5

out of

5
by
littleron
from
Great to use with jar sealers
Great product for use with other accessories. Had a little trouble getting it to seal with the port on my foodsaver but probable had more to do with the fact that my food saver was my great grandmothers. Can't beat the price!
Date published: 2011-11-28
Rated

4

out of

5
by
dorothy51
from
this product was very helpful in sealing can jars
I received a foodsaver 4800 for my birthday, I especially like the built in handheld jar sealer.
Date published: 2013-10-24
Rated

2

out of

5
by
Toaste
from
Fragile Plastic Tip
The reason I ordered another hose was that the plastic tip insert broke off my old one. Since I have several attachments (jar sealers, bag sealer, marinator, etc.) I frequently have to change the hose from one to another. The new hose came and with in a couple of days, it too was partially broken!! A stronger tip on the how would be welcomed!!
Date published: 2017-06-27
Rated

5

out of

5
by
DDSS
from
Product fine
The product was fine, but when I was charged for it, I didn't know the mother company when my credit card statement came. Tell us that when we place the order.
Date published: 2017-07-16
Rated

4

out of

5
by
Donat
from
Marginal design
The current design; tubing goes into the plastic port adapter, so far so good, However this leaves a very small diameter in the port adapter. It's very easy to put pressure (sideways) on the hose itself when using; results, it breaks in the port adapter. SOLUTION might be to fill the area around the TUBING to PORT connector. I just haven't found the right compound that will flow into the area between the tubing and port connecter1
Date published: 2016-09-15
Rated

5

out of

5
by
Peginsoca
from
All FoodSaver Products are Excellent
Keep in mind this cord is not compatible with the newer models of FoodSaver. You need the newer one.
Date published: 2017-01-27
Rated

5

out of

5
by
rmw60
from
Love my Foodsaver products!
I totally wore out the accessory hose for my sealer. Ordered two replacements so I will never be without it again. I love my vacuum sealer and I am about to order a second. What a moneysaver it has been.
Date published: 2012-03-21
Rated

5

out of

5
by
Patches
from
Small footprint…big possibilities!
What a great little addition to my kitchen! The FoodSaver® accessory hose has opened a world of preserving possibilities, allowing me to use my canning jars over and over again whether in the refrigerator, pantry or freezer. Efficient and cost effective!
Date published: 2015-02-19
Rated

5

out of

5
by
Mark1952
from
A much needed accessory
I have limited counter space AND only one outlet where I can process things I need to vacuum seal in jars so I purchased an extra accessory hose and made a hose twice as long so I could work on a small table and still have the sealer plugged in.
Date published: 2016-01-27
Rated

2

out of

5
by
Acee
from
Didn't fit
Even though this hose was the one listed for my unit it was not and did not work. Cost was so low that I wasn't going to spend money to send it back. I am sure it fits the unit it's designed for. I finally found the original one and used it.
Date published: 2017-07-22
Rated

4

out of

5
by
PopeJohnIII
from
Consider this a consumable
We use this hose on a near-daily basis and, at $3, it is worth the price unless it is the only thing that you need to order and then you have to pay for shipping charges). You should consider this as a consumable item because the tips eventually start breaking off to where they're no longer usable ( once a little piece broke off in the machine accessory port which kept everything from working until I finally figured out what the problem was
Date published: 2016-06-05
Rated

5

out of

5
by
donthave1
from
Product Idea
I am still using my Food Saver which I bought when you first introduced it. Great product and it still works fine after all these years! Have you ever considered making a wine bottle stopper, where I could pump a vacuum and seal it. It would be re-useable. Check on the Vacue-vin or MetroKane battery operated unit. I have used both of those but I am sure Food Saver could do a much more effective job. THANKS...Ross Siragusa
Date published: 2014-05-20
Rated

1

out of

5
by
SharG
from
Vacuum hoses need a serious redesign
The design of the hose attachments is seriously flawed. The tubing is stiff and curly, when it pops out of the machine by itself and snaps back, hits the machine and breaks the nipple off the hose. I have gone through 3. After a long wait time for the restock of the hose attachment I can only buy it with a 35.00 purchase? Bad business all the way around. The cord on Food Saver unit is way too short.
Date published: 2021-10-01
Rated

1

out of

5
by
DenLavoie
from
Doesn't work with model FM2000
This hose comes standard with the FM2000 model as well as with the wine bottle and Mason/Ball Jar adapters. IT DOES NOT WORK. Apparently, the stud does not penetrate into the vacuum body far enough to enable the FM2000 to draw a vacuum in the hose and thus in the accessories. I've contacted customer service via e-mail twice, but all they say is "it should work". Not satisfactory, FoodSaver!
Date published: 2019-03-20
Rated

5

out of

5
by
Stephen M
from
Nice accessory
It's a hose. It sucks air. No blockages. It works.
Date published: 2017-05-25
Rated

5

out of

5
by
SAMDAVE
from
Good quality. Hose length just right length.
Only thing negative of hose (and other adapters that have clear plastic hose) is cud it be less curly. Cud the hose be in a more straight vice curly form. But then if it wasn't curly I wouldn't be able to hang it on the cupboard doorknob (because I use it so much) when I get lazy and don't put it away. But it is such a small complaint. Nice and convenient accessory.
Date published: 2016-01-09
Rated

3

out of

5
by
papajim
from
Had to Modify
I had to modify this to use it with a hand held food saver unit. Once I did so, it worked great with wide mouth jar sealer. The modification was plastic tubing to fit the end so that, in turn, it would fit the suction end of the hand held unit. The alternative would have been to purchase a much more expensive unit.
Date published: 2016-11-01
Rated

5

out of

5
by
Frahm65
from
Customer Service
I accidentally ordered the wrong part for my foodsaver. The part I ordered was not compatible with my machine. The Foodsaver customer service dept not only sent me the correct part, but did it free of charge! I am a foodsaver customer for life! Mind blown. Customer service expectations EXCEEDED! Great job!
Date published: 2016-02-01
Rated

1

out of

5
by
nursered93
from
Doesn't fit!!!
I was very disappointed when I received it and realized it doesn't fit into the accessory port on my Foodsaver V2222. I've wanted the marinator accessory for a long time and was so excited to use it, but I still can't use it without a hose for the machine.
Date published: 2016-03-09
Rated

5

out of

5
by
Wahoohanger
from
Just what I needed.
I needed the hose for new mason jar sealers I purchased. I love all of the food saver products. I have an old food vac 500, I bought many years and it still works great. Now with the jar sealers I am in seventh heaven. Love Food Saver!
Date published: 2014-01-11
Rated

5

out of

5
by
DesertPain
from
Great Replacement
The original connecting tubing broke off at the hard plastic connector. I bought this as a replacement. The new piece works.
Date published: 2019-03-01
Rated

2

out of

5
by
Clive
from
It doesn't fit my FoodSaver Vacuum Sealer
I didn't realize it fitted a different model; I couldn't tell the different but it didn't work with my vacuum sealer. I checked the Web site again and saw it would only fit certain models.
Date published: 2015-10-28
Rated

5

out of

5
by
Tahlia
from
Hose for older model
This was ordered for an older model and it works perfectly. I'm so happy that I'm able to seal jars again. Thank you customer service for answering my question on which hose to order!
Date published: 2019-12-29
Rated

5

out of

5
by
Donna101
from
Game changer!
The accesory possibilities are endless when you add this hose to a Foodsaver with an accessory port. I seal mason jars, wine bottles, bags and more thanks to this handy hose.
Date published: 2020-05-11
Rated

3

out of

5
by
saver of food
from
I bought this hoping to rectify the problem with my Foodsaver...which no longer seals either bags or canisters. I wrote to the company but have had no response
Date published: 2018-08-19
Rated

5

out of

5
by
Jaque
from
Love my foodsaver
Now that it is just the two of us, we found it very difficult to shop at Costco because of the quantity. With our food saver it is no problem anymore.
Date published: 2014-07-13
Rated

1

out of

5
by
Stephie
from
Cannot get hose
I am so upset. I have a machine that I cannot buy a replacement hose for. I have to buy the Handheld Sealer so I can use the hose.
Date published: 2019-01-30
Rated

5

out of

5
by
xume
from
replacement part
It;s just a tube but the fact I could order it made my day. So many products today don't allow you to get parts that you lose.
Date published: 2013-11-04
bvseo_sdk, dw_cartridge, 18.2.0, p_sdk_3.2.0
CLOUD, getReviews, 0ms
reviews, product
---
<!--begin-bvseo-questions--> <!--begin-questions--> <div id="bvseo-questionsSection"> <div class="bvseo-question-answer" data-questionid="4928374"> <h2 class="bvseo-question"> Will this hose work on a Model VS220? </h2> <div class="bvseo-question-detail"> </div> <div class="bvseo-author">Asked by: WYOMING18</div> <div class="bvseo-answer" data-answerid="5743636"> Hello, this is Patrycja from FoodSaver!&#13;&#10;Thanks for reaching out to us. We will be more than happy to answer your question!&#13;&#10;I am sorry to inform you that hose for your model VS220 is no longer available to purchase as the unit is discontinued I apologize for the inconvenience.&#13;&#10;Thank you and please stay safe!&#13;&#10;FoodSaver Care <div class="bvseo-author">Answered by: FoodSaver Brand</div> <div class="bvseo-pubdate">Date published: 2021-09-23</div> </div> </div> <div class="bvseo-question-answer" data-questionid="4933758"> <h2 class="bvseo-question"> Is this hose compatible with the Foodsaver FM2100 000 </h2> <div class="bvseo-question-detail"> </div> <div class="bvseo-author">Asked by: Nicole M</div> <div class="bvseo-answer" data-answerid="5743229"> This is Caroline from FoodSaver. Thank you for reaching out to us.&#13;&#10;&#13;&#10;This hose is not compatible with FM210000. The compatible hose for FM210000 is the model number 176873000000.&#13;&#10;&#13;&#10;Thank you and please stay safe!&#13;&#10;FoodSaver Care <div class="bvseo-author">Answered by: FoodSaver Brand</div> <div class="bvseo-pubdate">Date published: 2022-02-25</div> </div> </div> <div class="bvseo-question-answer" data-questionid="5138028"> <h2 class="bvseo-question"> will this hose fit a V2251 sealer model? </h2> <div class="bvseo-question-detail"> </div> <div class="bvseo-author">Asked by: tman54</div> <div class="bvseo-answer" data-answerid="5741480"> Hello, this is Mateusz from FoodSaver!&#13;&#10;Thanks for reaching out to us. We will be more than happy to answer your question!&#13;&#10;Yes, this hose is the only hose compatible with your V2251.&#13;&#10;Thank you and please stay safe!&#13;&#10;FoodSaver Care <div class="bvseo-author">Answered by: FoodSaver Brand</div> <div class="bvseo-pubdate">Date published: 2021-05-20</div> </div> </div> <div class="bvseo-question-answer" data-questionid="4946809"> <h2 class="bvseo-question"> Does this fit my Vac.1075 model? </h2> <div class="bvseo-question-detail"> </div> <div class="bvseo-author">Asked by: pat50</div> <div class="bvseo-answer" data-answerid="5636855"> Thank you for bringing this up to our attention. We are sorry for the delay in response. We understand that you want to know if your FoodSaver&amp;reg; Accessory Hose part number 176870000000 works with all Foodsaver appliances exluding the FM2000, 4800, 4900 5800 series. However, that part number is not available. You may try to check it to our retail partners like Amazon, eBay, Walmart or Target. Hope this information helps. Should you have any inquiries or further questions, please let us know by sending an email through our FoodSaver website or you may call us at our toll-free number 1-877-777-8042. For your convenience, we are available from 8:00 am to 5:00 pm Monday - Friday, EST. <div class="bvseo-author">Answered by: FoodSaver Brand</div> <div class="bvseo-pubdate">Date published: 2021-04-02</div> </div> </div> <div class="bvseo-question-answer" data-questionid="4953150"> <h2 class="bvseo-question"> Is this the accessory hose for the vacFM2000 </h2> <div class="bvseo-question-detail"> </div> <div class="bvseo-author">Asked by: Alvin6084</div> <div class="bvseo-answer" data-answerid="5636795"> Thank you for your interest in our FoodSaver&amp;reg; Accessory Port Hose with part number T170059. We apologize for the delayed response. We understand that you want to know if this accessory hose is compatible with your FM2000. In line with this, this accessory hose works with all Foodsaver appliances exluding the FM2000, 4800, 4900 5800 series. Hope this information helps. Should you have any inquiries or further questions, please let us know by sending an email through our FoodSaver website or you may call us at our toll-free number 1-877-777-8042. For your convenience, we are available from 8:00 am to 5:00 pm Monday - Friday, EST. <div class="bvseo-author">Answered by: FoodSaver Brand</div> <div class="bvseo-pubdate">Date published: 2021-04-02</div> </div> </div> <div class="bvseo-question-answer" data-questionid="5006156"> <h2 class="bvseo-question"> When will this be available? </h2> <div class="bvseo-question-detail"> </div> <div class="bvseo-author">Asked by: Anonymous</div> <div class="bvseo-answer" data-answerid="5631223"> Thank you for your interest in our FoodSaver&amp;reg; Accessory Hose. We are sorry for the delay in response. We understand that you want to know about the availability of our accessory hose. We want to inform you that the item is an obsolete item and we don&#39;t manufacture that anymore. You may try to check our retail partners like Amazon, eBay, and Walmart if they still have available jar sealers. Hope this information helps. Should you have any inquiries or further questions, please let us know by sending an email through our FoodSaver website or you may call us at our toll-free number 1-877-777-8042. For your convenience, we are available from 8:00 am to 5:00 pm Monday - Friday, EST. <div class="bvseo-author">Answered by: FoodSaver Brand</div> <div class="bvseo-pubdate">Date published: 2021-03-30</div> </div> </div> <div class="bvseo-question-answer" data-questionid="4591666"> <h2 class="bvseo-question"> Is this compatible with the vac 500? </h2> <div class="bvseo-question-detail"> </div> <div class="bvseo-author">Asked by: Rohit</div> <div class="bvseo-answer" data-answerid="5445623"> The accessory hose for your VAC500 is T17-0059. <div class="bvseo-author">Answered by: FoodSaver Brand</div> <div class="bvseo-pubdate">Date published: 2020-11-27</div> </div> </div> <div class="bvseo-question-answer" data-questionid="4658200"> <h2 class="bvseo-question"> When will the vacuum jar sealer and hose be back in </h2> <div class="bvseo-question-detail"> </div> <div class="bvseo-author">Asked by: Mema lee</div> <div class="bvseo-answer" data-answerid="5426195"> We deeply apologize for the delay. We appreciate your patience as we diligently work on replenishing our stock. We do not have a firm date when this item will be available. Keep an eye on our site for availability. <div class="bvseo-author">Answered by: FoodSaver Brand</div> <div class="bvseo-pubdate">Date published: 2020-12-01</div> </div> </div> <div class="bvseo-question-answer" data-questionid="4771578"> <h2 class="bvseo-question"> When do you expect this to be available? Or do you know where I can buy it in Las Vegas? </h2> <div class="bvseo-question-detail"> </div> <div class="bvseo-author">Asked by: Anonymous</div> <div class="bvseo-answer" data-answerid="5408657"> We deeply apologize for the delay. We appreciate your patience as we diligently work on replenishing our stock. We do not have a firm date when this item will be available. Keep an eye on our site for availability. <div class="bvseo-author">Answered by: FoodSaver Brand</div> <div class="bvseo-pubdate">Date published: 2020-11-04</div> </div> </div> <div class="bvseo-question-answer" data-questionid="4611427"> <h2 class="bvseo-question"> Is there any information as to when this item will be back in stock by chance? I have checked with all of the retailers for Foodsaver products listed on your website. Unfortunately, none of them have this item in stock. </h2> <div class="bvseo-question-detail"> </div> <div class="bvseo-author">Asked by: Kristy83</div> <div class="bvseo-answer" data-answerid="5405816"> We deeply apologize for the delay. We appreciate your patience as we diligently work on replenishing our stock. We do not have a firm date when this item will be available. Keep an eye on our site for availability. <div class="bvseo-author">Answered by: FoodSaver Brand</div> <div class="bvseo-pubdate">Date published: 2020-11-03</div> </div> </div> <div class="bvseo-question-answer" data-questionid="4607496"> <h2 class="bvseo-question"> If the vacuum hose is not available online,&#13;&#10;&amp;nbsp;how can I buy it? </h2> <div class="bvseo-question-detail"> </div> <div class="bvseo-author">Asked by: Sparkle</div> <div class="bvseo-answer" data-answerid="5405790"> We deeply apologize for the delay. We appreciate your patience as we are diligently working on replenishing our stock. We do not have a firm date as to when this item will be available. Keep an eye on our site for availability. You can check our partner retailers by using the link below:&#13;&#10;&#13;&#10;https://www.foodsaver.com/service-and-support/find-a-retailer/find-a-retailer.html <div class="bvseo-author">Answered by: FoodSaver Brand</div> <div class="bvseo-pubdate">Date published: 2020-11-03</div> </div> </div> <div class="bvseo-question-answer" data-questionid="4750320"> <h2 class="bvseo-question"> Where can I purchase this Accessory Hose&#13;&#10;T17-0059 </h2> <div class="bvseo-question-detail"> </div> <div class="bvseo-author">Asked by: Raerae555</div> <div class="bvseo-answer" data-answerid="5395238"> We deeply apologize for the delay. We appreciate your patience as we diligently work on replenishing our stock. We do not have a firm date when this item will be available. Keep an eye on our site for availability. <div class="bvseo-author">Answered by: FoodSaver Brand</div> <div class="bvseo-pubdate">Date published: 2020-10-27</div> </div> </div> <div class="bvseo-question-answer" data-questionid="4708040"> <h2 class="bvseo-question"> When will these be back in stock? </h2> <div class="bvseo-question-detail"> </div> <div class="bvseo-author">Asked by: BeaniePoppins</div> <div class="bvseo-answer" data-answerid="5380621"> e deeply apologize for the delay. We appreciate your patience as we diligently work on replenishing our stock. We do not have a firm date when this item will be available. Keep an eye on our site for availability. <div class="bvseo-author">Answered by: FoodSaver Brand</div> <div class="bvseo-pubdate">Date published: 2020-10-21</div> </div> </div> <div class="bvseo-question-answer" data-questionid="4706541"> <h2 class="bvseo-question"> When do you expect this part back in stock? </h2> <div class="bvseo-question-detail"> </div> <div class="bvseo-author">Asked by: Backguru</div> <div class="bvseo-answer" data-answerid="5378790"> We deeply apologize for the delay. We appreciate your patience as we diligently work on replenishing our stock. We do not have a firm date when this item will be available. Keep an eye on our site for availability. <div class="bvseo-author">Answered by: FoodSaver Brand</div> <div class="bvseo-pubdate">Date published: 2020-10-21</div> </div> </div> <div class="bvseo-question-answer" data-questionid="4718493"> <h2 class="bvseo-question"> Any idea when the replacement hose for the v2220 will be available? </h2> <div class="bvseo-question-detail"> </div> <div class="bvseo-author">Asked by: Rhondavee</div> <div class="bvseo-answer" data-answerid="5372594"> Thank you for contacting us out! We appreciate your patience as we are diligently working on replenishing our stock. We do not have a firm date as to when this item will be available. Keep an eye on our site for availability. Rest assured that our retailers will surely have this in stock for you. You can check the list of our retailer s using the link below:&#13;&#10;&#13;&#10;https://www.foodsaver.com/service-and-support/find-a-retailer/find-a-retailer.html <div class="bvseo-author">Answered by: FoodSaver Brand</div> <div class="bvseo-pubdate">Date published: 2020-10-21</div> </div> </div> <div class="bvseo-question-answer" data-questionid="4546451"> <h2 class="bvseo-question"> Is this product discontinued? Online retailers either don&#39;t have it either or are charging 5-8 times your listed price. </h2> <div class="bvseo-question-detail"> </div> <div class="bvseo-author">Asked by: Hodapp</div> <div class="bvseo-answer" data-answerid="5242718"> Thank you for contacting us out! We appreciate your patience as we are diligently working on replenishing our stock. We do not have a firm date as to when this item will be available. Keep an eye on our site for availability. Rest assured that our retailers will surely have this in stock for you. You can check the list of our retailer s using the link below:&#13;&#10;&#13;&#10;https://www.foodsaver.com/service-and-support/find-a-retailer/find-a-retailer.html <div class="bvseo-author">Answered by: FoodSaver Brand</div> <div class="bvseo-pubdate">Date published: 2020-08-28</div> </div> </div> <div class="bvseo-question-answer" data-questionid="4542258"> <h2 class="bvseo-question"> When will this part be back in stock? Or is there a replacement currently available? </h2> <div class="bvseo-question-detail"> </div> <div class="bvseo-author">Asked by: JoeMama</div> <div class="bvseo-answer" data-answerid="5234966"> We deeply apologize for the delay. We appreciate your patience as we are diligently working on replenishing our stock. We do not have a firm date as to when this item will be available. Keep an eye on our site for availability. You can also check our retailers that will surely have the FoodSaver&amp;reg; Accessory Hose, by using the link below:&#13;&#10;&#13;&#10;https://www.foodsaver.com/service-and-support/find-a-retailer/find-a-retailer.html <div class="bvseo-author">Answered by: FoodSaver Brand</div> <div class="bvseo-pubdate">Date published: 2020-08-28</div> </div> </div> <div class="bvseo-question-answer" data-questionid="4439638"> <h2 class="bvseo-question"> Need a hose for fm2100 model (green on one end). &amp;nbsp;Are they available? </h2> <div class="bvseo-question-detail"> </div> <div class="bvseo-author">Asked by: Jackwild12</div> <div class="bvseo-answer" data-answerid="5171129"> We deeply apologize for the delay. We appreciate your patience as we are diligently working on replenishing our stock. We do not have a firm date as to when this item will be available. Keep an eye on our site for availability. You can also check our retailers that will surely have the FoodSaver&amp;reg; Accessory Hose by using the link below:&#13;&#10;&#13;&#10;https://www.foodsaver.com/service-and-support/find-a-retailer/find-a-retailer.htmll <div class="bvseo-author">Answered by: FoodSaver Brand</div> <div class="bvseo-pubdate">Date published: 2020-05-19</div> </div> </div> <div class="bvseo-question-answer" data-questionid="3401557"> <h2 class="bvseo-question"> Which hose do I buy to go with model v 3840 to use with the square containers? </h2> <div class="bvseo-question-detail"> </div> <div class="bvseo-author">Asked by: Angel66</div> <div class="bvseo-answer" data-answerid="5102367"> Thank you for asking! Our FoodSaver v3840 Vacuum Sealing System has a Built-In Retractable Hose that can&#39;t be removed or replaced as they are meant to last and was manufactured with high-quality materials that would last a decade. We hope this helps and always stay safe! <div class="bvseo-author">Answered by: FoodSaver Brand</div> <div class="bvseo-pubdate">Date published: 2020-04-07</div> </div> </div> <div class="bvseo-question-answer" data-questionid="4097232"> <h2 class="bvseo-question"> Will this hose work with Foodsaver vac 550 and foodsaver 750? </h2> <div class="bvseo-question-detail"> </div> <div class="bvseo-author">Asked by: Skpet</div> <div class="bvseo-answer" data-answerid="5094667"> We deeply apologize for the delayed response. Great question! This FoodSaver&amp;reg; Accessory Hose (T17-0059) compatible with Vac 550 and Vac 750. <div class="bvseo-author">Answered by: FoodSaver Brand</div> <div class="bvseo-pubdate">Date published: 2020-08-07</div> </div> </div> <div class="bvseo-question-answer" data-questionid="4097360"> <h2 class="bvseo-question"> Will this fit the foodsaver vac 550 and the foodsaver vac 750? </h2> <div class="bvseo-question-detail"> </div> <div class="bvseo-author">Asked by: Skpete</div> <div class="bvseo-answer" data-answerid="5092441"> We deeply apologize for the delayed response. Great question! This FoodSaver&amp;reg; Accessory Hose (T17-0059) compatible with Vac 550 and Vac 750. <div class="bvseo-author">Answered by: FoodSaver Brand</div> <div class="bvseo-pubdate">Date published: 2020-08-07</div> </div> </div> <div class="bvseo-question-answer" data-questionid="4106002"> <h2 class="bvseo-question"> Will this work with a VS1100 Model? </h2> <div class="bvseo-question-detail"> </div> <div class="bvseo-author">Asked by: Anji</div> <div class="bvseo-answer" data-answerid="5092023"> Great question! This FoodSaver&amp;reg; Accessory Hose (T17-0059) works with other models. The hose compatible with VS1100 is the FoodSaver&amp;reg; Accessory Port Hose (176873-000-000). We hope this helps. Have a great day! <div class="bvseo-author">Answered by: FoodSaver Brand</div> <div class="bvseo-pubdate">Date published: 2020-04-01</div> </div> </div> <div class="bvseo-question-answer" data-questionid="4061832"> <h2 class="bvseo-question"> WHICH HOSE DO I NEED FOR THE FOOD SAVER VS1130 MINI VACCUUM SEALER </h2> <div class="bvseo-question-detail"> </div> <div class="bvseo-author">Asked by: luckys</div> <div class="bvseo-answer" data-answerid="5090565"> Our FoodSaver&amp;reg; Accessory Port Hose is a perfect fit for your FoodSaver VS1130. This item is currently not available on our website and in our warehouse. You may visit other retailer websites such as Amazon, eBay or Walmart using this product part number 176873-000-000 to check for availability. <div class="bvseo-author">Answered by: FoodSaver Brand</div> <div class="bvseo-pubdate">Date published: 2020-03-31</div> </div> </div> <div class="bvseo-question-answer" data-questionid="4308240"> <h2 class="bvseo-question"> Do you know when this item will be back in stock? </h2> <div class="bvseo-question-detail"> </div> <div class="bvseo-author">Asked by: BarbieG</div> <div class="bvseo-answer" data-answerid="5088020"> Thank you for reaching out! We deeply apologize for the delay. We appreciate your patience as we diligently work on replenishing our stock. We do not have a firm date as to when this item will be available. Keep an eye on our site for availability. <div class="bvseo-author">Answered by: FoodSaver Brand</div> <div class="bvseo-pubdate">Date published: 2020-03-30</div> </div> </div> <div class="bvseo-question-answer" data-questionid="4221120"> <h2 class="bvseo-question"> I&#39;m looking for this part! Can you tell me when it will be available online again. </h2> <div class="bvseo-question-detail"> </div> <div class="bvseo-author">Asked by: Julien</div> <div class="bvseo-answer" data-answerid="5080745"> We deeply apologize for the delay. We appreciate your patience as we diligently work on replenishing our stock. We do not have a firm date as to when this item will be available. Keep an eye on our site for availability. <div class="bvseo-author">Answered by: FoodSaver Brand</div> <div class="bvseo-pubdate">Date published: 2020-03-24</div> </div> </div> <div class="bvseo-question-answer" data-questionid="3672926"> <h2 class="bvseo-question"> Will this hose fit the V2240? </h2> <div class="bvseo-question-detail"> </div> <div class="bvseo-author">Asked by: Steve2</div> <div class="bvseo-answer" data-answerid="5080099"> Yes, it will! This item is currently not available online and in our warehouse, there is no definite date when it will become available. You may visit our website now and then. <div class="bvseo-author">Answered by: FoodSaver Brand</div> <div class="bvseo-pubdate">Date published: 2020-07-08</div> </div> </div> <div class="bvseo-question-answer" data-questionid="4268260"> <h2 class="bvseo-question"> When will this hose be back in stock? I really need it!!! </h2> <div class="bvseo-question-detail"> </div> <div class="bvseo-author">Asked by: DanDee</div> <div class="bvseo-answer" data-answerid="5049152"> Thank you for reaching out! Our product developers are constantly coming up with new and innovative products to enhance your FoodSaving experience. Your feedback is very important to us. We will pass along your comments about the hose to the appropriate department. You can also check our partners and retailers that might have some stocks on hand by clicking the link below: &#13;&#10;&#13;&#10;https://www.foodsaver.com/service-and-support/find-a-retailer/find-a-retailer.html <div class="bvseo-author">Answered by: FoodSaver Brand</div> <div class="bvseo-pubdate">Date published: 2020-02-25</div> </div> </div> <div class="bvseo-question-answer" data-questionid="3399413"> <h2 class="bvseo-question"> Will this hose fit v2420 foodsaver? </h2> <div class="bvseo-question-detail"> </div> <div class="bvseo-author">Asked by: Wendylee2</div> <div class="bvseo-answer" data-answerid="3608006"> It sure will! You can add it to your cart by following the link below: &#13;&#10;&#13;&#10;https://www.foodsaver.com/accessories-and-parts/replacement-parts/vacuum-sealer-v2000-series/foodsaver-accessory-hose/T17-0059.html?src&#61;17ZS <div class="bvseo-author">Answered by: FoodSaver Support</div> <div class="bvseo-pubdate">Date published: 2019-01-19</div> </div> </div> <div class="bvseo-question-answer" data-questionid="3394112"> <h2 class="bvseo-question"> I have a V1085 sealer I got from Costco. Will this replacement hose work on that unit? Thank you! </h2> <div class="bvseo-question-detail"> </div> <div class="bvseo-author">Asked by: Maxs</div> <div class="bvseo-answer" data-answerid="3602764"> It sure will! You can add it to your cart by following the link below: &#13;&#10;&#13;&#10;https://www.foodsaver.com/accessories-and-parts/replacement-parts/vacuum-sealer-v2000-series/foodsaver-accessory-hose/T17-0059.html?src&#61;17ZS <div class="bvseo-author">Answered by: FoodSaver Support</div> <div class="bvseo-pubdate">Date published: 2019-01-16</div> </div> </div> <div class="bvseo-question-answer" data-questionid="3389678"> <h2 class="bvseo-question"> Why cant I order this part?&#13;&#10;It shows that it is in stock.&#13;&#10;I made an account. Nothing is being transferred to the shopping cart. </h2> <div class="bvseo-question-detail"> </div> <div class="bvseo-author">Asked by: BrianM</div> <div class="bvseo-answer" data-answerid="3601056"> We&#39;re sorry to hear that you are experiencing issues with ordering on our site. So that we can get this all sorted out, please give us a call at 877-777-8042. For your convenience, we are available 8a-8p Mon- Fri, EST and 9a-6p Saturday, EST. We look forward to hearing from you! <div class="bvseo-author">Answered by: FoodSaver Support</div> <div class="bvseo-pubdate">Date published: 2019-01-15</div> </div> </div> </div> <script type="text/javascript"> if (document.getElementById('bvseo-questionsSection')) { document.getElementById('bvseo-questionsSection').style.display = 'none'; } </script> <!--end-questions--> <!--begin-pagination--> <ul id="bvseo-paginationSection"> <li class="bvseo-paginationItem"><a class="bvseo-paginationLink" href="https://www.foodsaver.com/parts-accessories/hoses-adaptors/foodsaver-accessory-hose/SP_446859.html?&bvrrp=Main_Site-en_US/questions/product/3/SP_446859.htm">FoodSaver&reg; Accessory Hose Questions - page 3</a></li> </ul> <!--end-pagination--> <ul id="BVSEO_meta" style="display:none!important"> <li data-bvseo="bvDateModified">y_2022, m_5, d_16, h_21CST</li> <li data-bvseo="ps">bvseo_bulk, prod_bvqa, vn_bulk_3.0.27</li> <li data-bvseo="cp">cp_2, bvpage2n</li> <li data-bvseo="co">co_hasquestionsanswers, tq_341</li> <li data-bvseo="cf">loc_en_US, sid_SP_446859, prod, sort_[SortEntry(order=LAST_APPROVED_ANSWER_SUBMISSION_TIME, direction=DESCENDING)]</li> <li data-bvseo="diagnostics">clientName_foodsaver</li> </ul> <!--end-bvseo-questions--> <ul id="BVSEOSDK_meta" style="display: none !important;"> <li data-bvseo="sdk">bvseo_sdk, dw_cartridge, 18.2.0, p_sdk_3.2.0</li> <li data-bvseo="sp_mt">CLOUD, getContent, 0ms</li> <li data-bvseo="ct_st">questions, product</li> </ul>
product-detail-view
oos-pdp