How Long Can You Save Your Game?
Hunting season is in full swing. While you've likely already loaded up on ammo and supplies for your hunting trip, it's important to prep your kitchen beforehand so you can properly store the game you bring back.
Whether it's rabbit season or duck season, it's time to learn about best practices concerning the proper preservation of your game.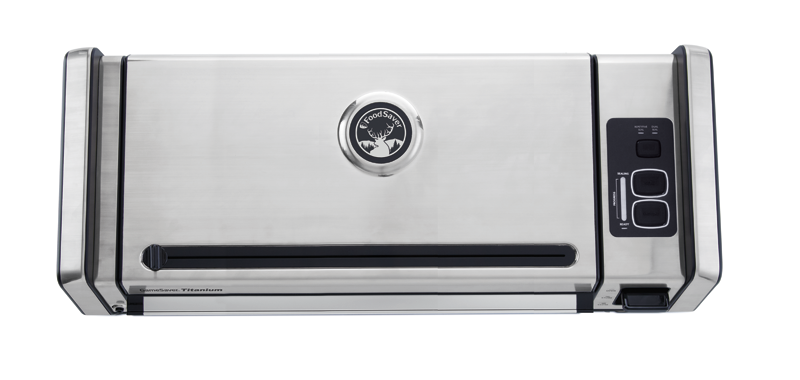 Preserve Venison With up to 100 Consecutive Seals
Managed to bring down that 12-point buck? As you're bringing your deer back from your trip, you must consider how you're going to keep all that meat stored over the next several months. Larger game will produce a greater amount of meat that needs to be stored, so once it's fully processed, be sure you have enough room in your freezer for long term storage.
To retains its freshness and taste that your game lasts as long as possible, your FoodSaver® GameSaver® Titanium Food Preservation System is one of the best ways to make sure that your game remains fresh and flavorful long term, as the airtight sealing process ensures the integrity of your game without freezer burn for up to three years.
The National Center for Home Food Preservation recommended that you begin by processing game into the cuts and sizes you wish to eventually serve them, then initially freezing the cut for 2-3 hours on a baking sheet. The pre-freezing process makes sure that harmful bacteria are effectively killed before long-term storage. Next, place the cuts in individual bags and seal them using your FoodSaver® GameSaver® System, then place in the freezer making sure you label each bag with the date and description.
Find Out How Long Your Fish Will Last
Much like your venison or larger cuts, preserving fresh catches with your FoodSaver® GameSaver® System will drastically extend its storage life in the freezer. Depending on the type of fish you're processing that time may vary, but for the most part, it can keep fresh up to 5X longer.
Start by processing your catch into the cuts you desire or fish can be sealed whole, as long as it's been gutted. Pre-freeze your fish on an oven tray for 2-3 hours, then place your cuts in a vacuum seal bag for long-term storage.